Florida man beat alligator with shovel after using raw meat to lure it from pond, police say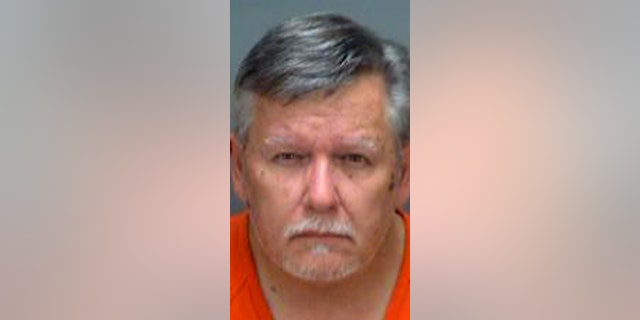 Using raw chicken, a Florida man lured an alligator from a pond and then beat it with a shovel — an action he claimed was meant to "protect others" from the 3-foot reptile.
St. Petersburg resident David William Healey, 65, was arrested following the alleged incident Wednesday and is now facing a charge of illegally killing, possessing or capturing an alligator, the Tampa Bay Times reported.
VIRGINIA HOMEOWNER FINDS NEARLY 50-POUND 'AGGRESSIVE' SNAPPING TURTLE IN YARD
Healey used a fishing line and raw chicken to entice the gator from a pond at a local Kampgrounds of America (KOA) site, officials with the Pinellas County Sheriff's Office told the newspaper.
ALLIGATOR FOUND AT FLORIDA GAS STATION, POLICE SAY
When the gator got close enough, the man allegedly hit the reptile with a shovel "repeatedly" before dragging it out of the pond, witnesses told the Tampa Bay Times. Healey eventually let the animal go and it swam away.
Healey was released from the Pinellas County jail Thursday morning after posting $2,000 bond, according to jail records.