Florida man assaults pregnant woman, drowns disabled dog: police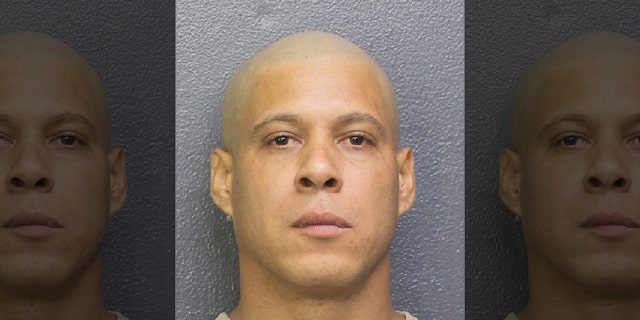 A man was arrested in Florida Friday night after he assaulted a pregnant woman and drowned a disabled 7-pound chihuahua, police said.
Pembroke Pines Police took 40-year-old Juan Gonzalez into custody after responding to a domestic disturbance around 11 p.m. local time.
UTAH MAN HITS DOG WITH HAMMER AFTER PUP STOLE FOOD OFF PLATE: POLICE
Gonzalez allegedly attacked his ex-wife — who is four months pregnant — and left her with minor injuries. Capt. Al Ixques, according to the Sun-Sentinel, said the suspect felt he was "disrespected" by the woman, and that he claimed to be "so mad that he wanted to fight someone."
He also "intentionally picked up the family's elderly & disabled dog" and threw the animal into a pool, police wrote in a Facebook post.
Authorities said Gonzalez knew the chihuahua couldn't swim when he threw it into the pool in what the police department called an "inhumane death."
RAE CARRUTH, EX-NFL PLAYER WHO PLANNED MURDER OF PREGNANT GIRLFRIEND, RELEASED FROM PRISON
"The suspect made a statement to the effect that, 'You may not know how to swim but you're going to learn tonight,' which is just adding insult to injury," Ixques said, "It was heard yelping for a short period of time until, unfortunately, the dog drowned."
Gonzalez was charged with domestic violence, aggravated battery and animal cruelty.