Rae Carruth, ex-NFL player who planned murder of pregnant girlfriend, released from prison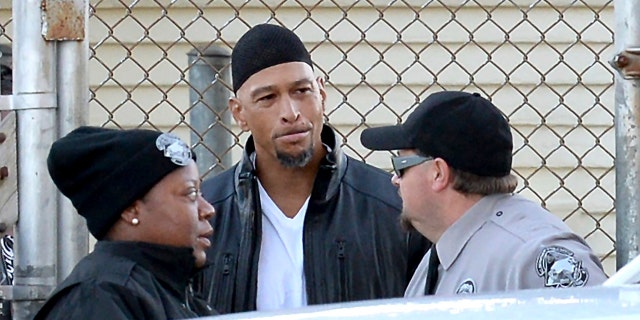 Former NFL wide receiver Rae Carruth was released from prison Monday morning after serving an 18-year sentence for conspiring to murder the mother of his unborn child.
Carruth, 44, was found guilty of orchestrating a plot to kill Cherica Adams in 1999 to avoid paying child support. Adams was shot four times while driving her car, but she managed to make a 911 call that helped implicate Carruth in the scheme. Adams died less than a month later.
The child she was carrying, Chancellor Lee Adams, was delivered by emergency cesarean section. However, the child suffers from permanent brain damage and cerebral palsy.
Carruth told WSOC-TV he hoped to be forgiven and spoke about how he was frightened about his release.
"I'm nervous just about how I'll be received by the public. I still have to work. I still have to live. I have to exist out there and it just seems like there is so much hate and negativity toward me," he said.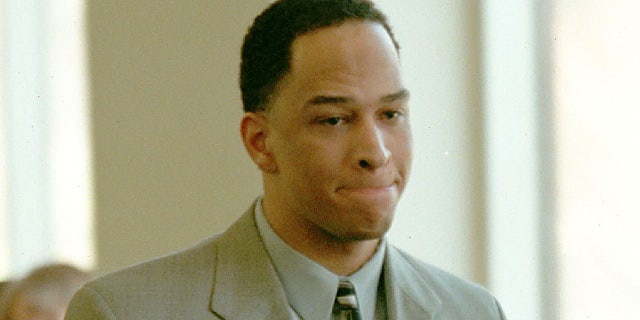 The former Carolina Panthers player had been adamant about wanting a relationship with his son once he's released. His son remains in the custody of the boy's grandmother, Saundra Adams, who has raised him since birth.
Saundra Adams vowed in February that Carruth would never have custody of his son.
"Chancellor will be raised either by me or, after I'm gone, by someone else who loves him and who knows him. He will never be raised by a stranger -- someone he doesn't know and who tried to kill him," she told the Charlotte Observer.
Carruth will be on a nine-month post-release program, North Carolina Department of Public Safety spokesman Jerry Higgins said. He would need to get special permission to leave the state or country while participating in the program.
The Associated Press contributed to this report.