Florida inmate illegally in US dies days after allegedly causing fatal drunk-driving crash
Doroteo Martinez-Castro, 43, had been deported back to Mexico two times since 2019 after multiple traffic-related arrests
A man illegally in the United States who was jailed in Florida following a deadly drunk-driving crash died from internal injuries a couple of days later.
Polk County Sheriff Grady Judd announced Tuesday that his office is investigating an inmate death after Doroteo Martinez-Castro, a 43-year-old residing in Haines City, died at Advent Health Sebring Hospital on Monday.
Martinez-Castro was arrested after he hit a 2009 Toyota Prius head on at the intersection of US 17/92 and Lee Jackson Highway North around 10:55 p.m. on Saturday. He was taken to a hospital to be treated for an ankle injury before he was booked into the Polk County Jail and placed in its medical dorm early Sunday morning.
The crash resulted in the death of a 23-year-old unidentified Hispanic man from the Davenport area.
FLORIDA GANG MEMBER CHARGED WITH MURDER ALLEGEDLY BRAGGED ABOUT SHOOTING IN MUSIC VIDEO: 'STUPID RAPPER'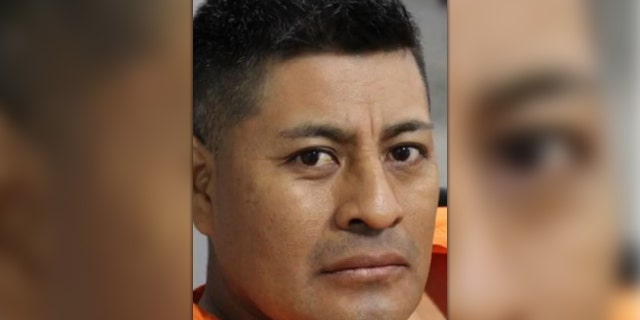 Martinez-Castro, who had been deported back to Mexico twice, was charged with DUI manslaughter and causing death while driving with a suspended/revoked license. He was also ticketed for driving on the wrong side of the road.
"He managed to kill himself and someone else," Judd said in a press conference. "Had he been in Mexico where he should have been, he would have been alive and well, as with the person who was killed."
The PCSO said Martinez-Castro admitted to a detective that he drank a few beers and Crown Royal whisky shortly before the crash. Multiple cans of Modelo beer were also found in his car.
During his initial visit to the hospital, blood was drawn, and the samples were sent to the Florida Department of Law Enforcement for additional testing. Judd said official toxicology reports are pending, but the office suspects he was intoxicated when he caused the deadly crash.
FLORIDA SHERIFF LOOKING FOR 'SPRING BREAK SQUATTER' CAUGHT ON HOME SURVEILLANCE SHOWING 'SHINY REAR END'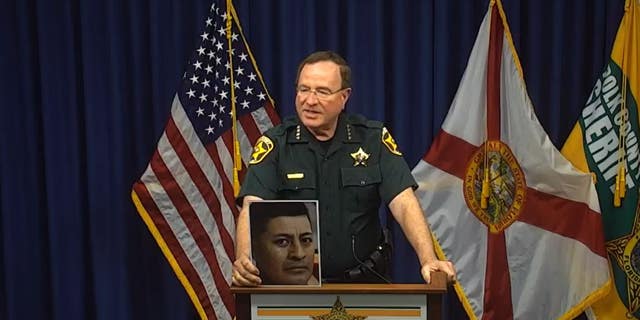 Judd said Martinez-Castro was sent back to Mexico on two separate occasions following a 2019 arrest by the Haines City Police Department on traffic-related charges. His criminal history includes four prior traffic-related misdemeanor arrests. He did not have a driver's license and his learner's permit was suspended in 2019.
During his time in the medical dorm at the Polk County Jail, Martinez-Castro was being monitored by medical staff and checked on by deputies every 15 minutes, Judd said. When his food tray was delivered at 10:40 a.m. on Monday, a deputy noticed he was unresponsive in his wheelchair.
CPR was started until he was transported to the hospital, where he was declared dead at 11:31 a.m. Judd said the results of an initial autopsy conducted by the Polk County Medical Examiner showed that Martinez-Castro died from internal injuries sustained during the crash.
"There was no fight, no scuffle at the jail. He didn't fall off of a bed. He simply died as a result of his injuries from this crash, at least according to the initial autopsy results," Judd said, adding that the man never told medical staff or deputies about pain aside from his ankle.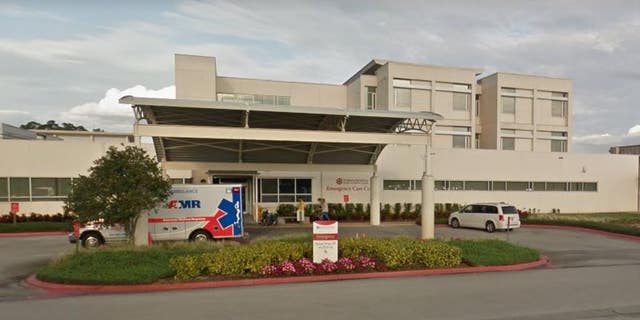 CLICK HERE TO GET THE FOX NEWS APP
The Polk County Sheriff's Office said it is standard policy for four separate, independent investigations to take place. The PCSO will complete a death investigation and an administrative investigation, while the medical examiner will conduct the autopsy to determine the manner and cause of death.
All findings will then be forwarded to the State Attorney's Office for investigation and review.