Fla. woman charged for hiring undercover detective to kill daughter-in-law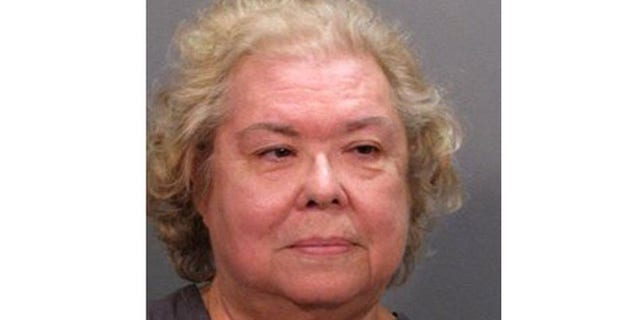 NEWYou can now listen to Fox News articles!
MIDDLEBURG, Fla. – A 70-year-old Florida woman was arrested after soliciting an undercover detective to kill her daughter-in-law, authorities said.
Diana Reaves Costarakis, of Middleburg, was being held without bond in the Duval County Jail on Saturday on charges of criminal solicitation and criminal conspiracy, both capital felony crimes, jail records show. She was scheduled to appear in court on Oct. 31. The records did not list any attorney for her.
According to a police report from the Jacksonville Sheriff's Office, Costarakis offered an undercover detective $5,000 on Wednesday when they first met at a Home Depot. She gave him $500 as the first payment as well as a photo of the daughter-in-law, her address, and a description of her car, the report said. Costarakis gave the detective another $1,000 on Thursday and told him her daughter-in-law wore diamonds and other expensive jewelry that could be stolen and sold, with the proceeds being used toward the final payment. The diamonds could not be traced, she told the detective, according to the report.
When asked if Costarakis wanted her daughter-in-law dead, she said, "If you don't, I will," according to the police report.
She was later taken into custody.
Costarakis told police that her daughter-in-law was a drunk and a bad mother to her 6-year-old granddaughter, the police report said.
Angela Costarakis told WJXT TV on Friday that she did not know why her mother-in-law would be so angry with her.
"I am beyond sad and it breaks my heart because it messes up the family," she said. "I have compassion. I don't want to see anyone spend the rest of their life in jail. However, I am still just dealing with it. I just found out. I have not wrapped my head around it."
The police report said Diana Costarakis claimed her daughter-in-law was leaving her son and moving to Denver with her granddaughter. Angela Costarakis told WJXT that wasn't true.