FBI looking into plane tickets Orlando shooter Mateen bought before massacre
The FBI is looking into Omar Mateen's purchase of plane tickets for himself, his wife and child days before he unleashed the massacre in Orlando's Pulse Nightclub, a law enforcement source close to the investigation told Fox News on Wednesday.
The tickets were for a flight to San Francisco set for weeks after the June 12 attack. Fox News is told the FBI is trying to make sense of the timing.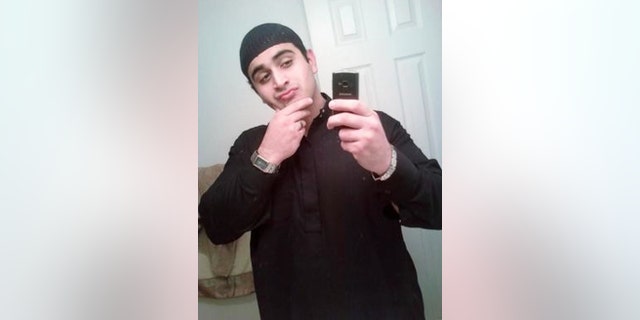 Mateen's mother-in-law lives in the Bay Area. She had underwent an operation and was not recovering, NBC News reported. Mateen's family had planned to spend a long period of time with her, a federal official told the network.
The gunman killed 49 people and wounded 53 others, investigators said. Mateen died in a shootout with police hours after he stormed the club.
A separate report shows Mateen cased the nightclub hours before the attack. He took a wristband before leaving the first time so he could return, CBS News reported. Investigators did not reveal where Mateen may have gone after he first left.
Other clues emerged Monday when the FBI released a partial transcript of phone calls Mateen had with a 911 operator and police crisis negotiators once the shooting got underway.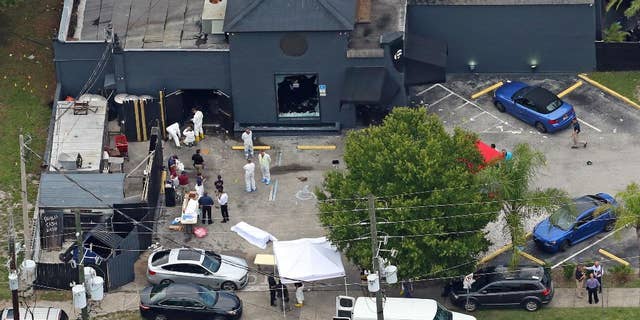 In them, he identified himself as an Islamic soldier, demanded that the U.S. "stop bombing" Syria and Iraq, warned of future violence and at one point pledged allegiance to Abu Bakr al-Baghdadi, the leader of the Islamic State terror group, the FBI said.
Mateen's calls to police, which one FBI official said were made in a "chilling, calm and deliberate manner" were similar to postings he apparently made on Facebook around the time of the shooting.
Fox News' Matt Dean and The Associated Press contributed to this report.