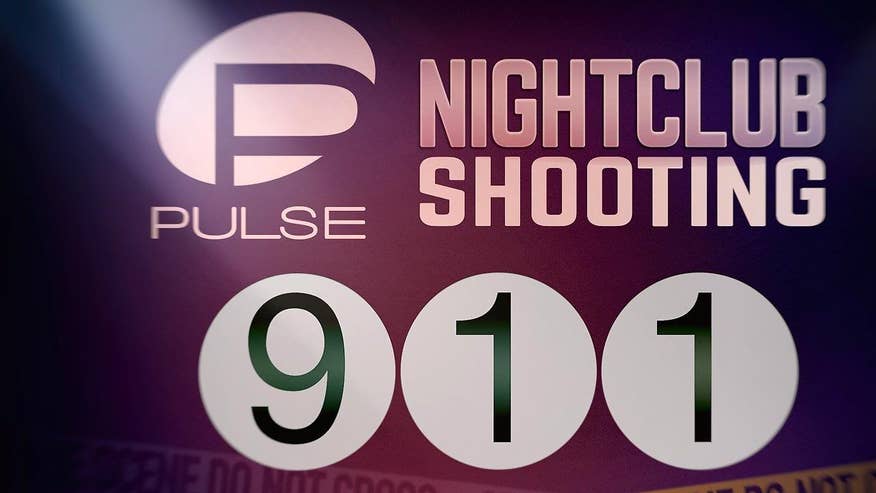 Omar Mateen, the gunman who murdered 49 people at an Orlando, Fla. nightclub, reportedly was at the club and left before returning to commit his atrocity.
Federal investigators told CBS News on Tuesday that Mateen went to Pulse Orlando to get a wristband so he could leave and return to the club later in the night. The gunman left at some point through the night and returned about 2 hours later to murder 49 people before dying in a hail of gunfire by police.
The officials didn't reveal why Mateen left the club or where he had allegedly gone.
Earlier Tuesday, Attorney General Loretta Lynch opened the door to releasing transcripts of phone calls between Mateen and Orlando police – a day after the Justice Department was pressured to reverse course on its censoring of key lines from the shooter's 911 call.
"We are looking to be as transparent as possible and to provide as much information as possible," Lynch told reporters at an Orlando press conference after meeting with survivors of the June 12 massacre.
Lynch's remarks come a day after an embarrassing backpedal when, under pressure from Republican leaders and media outlets, the Justice Department released a full transcript of Mateen's 911 call the night of the massacre -- after initially releasing a partly censored transcript.
An earlier version of the transcript had deleted the term "Islamic State" and the name of ISIS leader "Abu Bakr al-Baghdadi."
The full transcript would show that during the 50-second 911 call, Mateen had pledged allegiance to the Islamic State's leader and said he was acting on their behalf.
The FBI also released summaries of Mateen's phone conversations with law enforcement, but not entire transcripts.
After meeting with victims of the attack Tuesday, Lynch said at the press conference that she had been moved by the survivors' resilience in the face of such a horrendous attack.
"I am inspired by the strength and the resilience of the survivors and their loved ones. And I am deeply moved by the way that this community – and our national community – has stood together in support of one another, in defiance of terror and in defense of our most cherished ideals," Lynch said.
Lynch was scheduled to visit the memorial site at Orlando's City Hall, as well as meet with first responders and other people affected by the tragedy.
According to the transcript of Mateen's 911 calls with Orlando police negotiators, he pledged allegiance to Islamic State leader Abu Bakr al-Baghdadi.
He also claimed at one point that he would put explosive vests on hostages and he had an explosive vest on himself, though it turned out to be a hoax vest. He also claimed to have a bomb-laded vehicle outside the club.
Lynch also announced that the Justice Department was making $1 million in emergency funding available for the Florida Department of Law Enforcement. Gov. Rick Scott initially requested $5 million in funding from FEMA, but was denied.