FBI dubs California bank robber 'Bad beard bandit'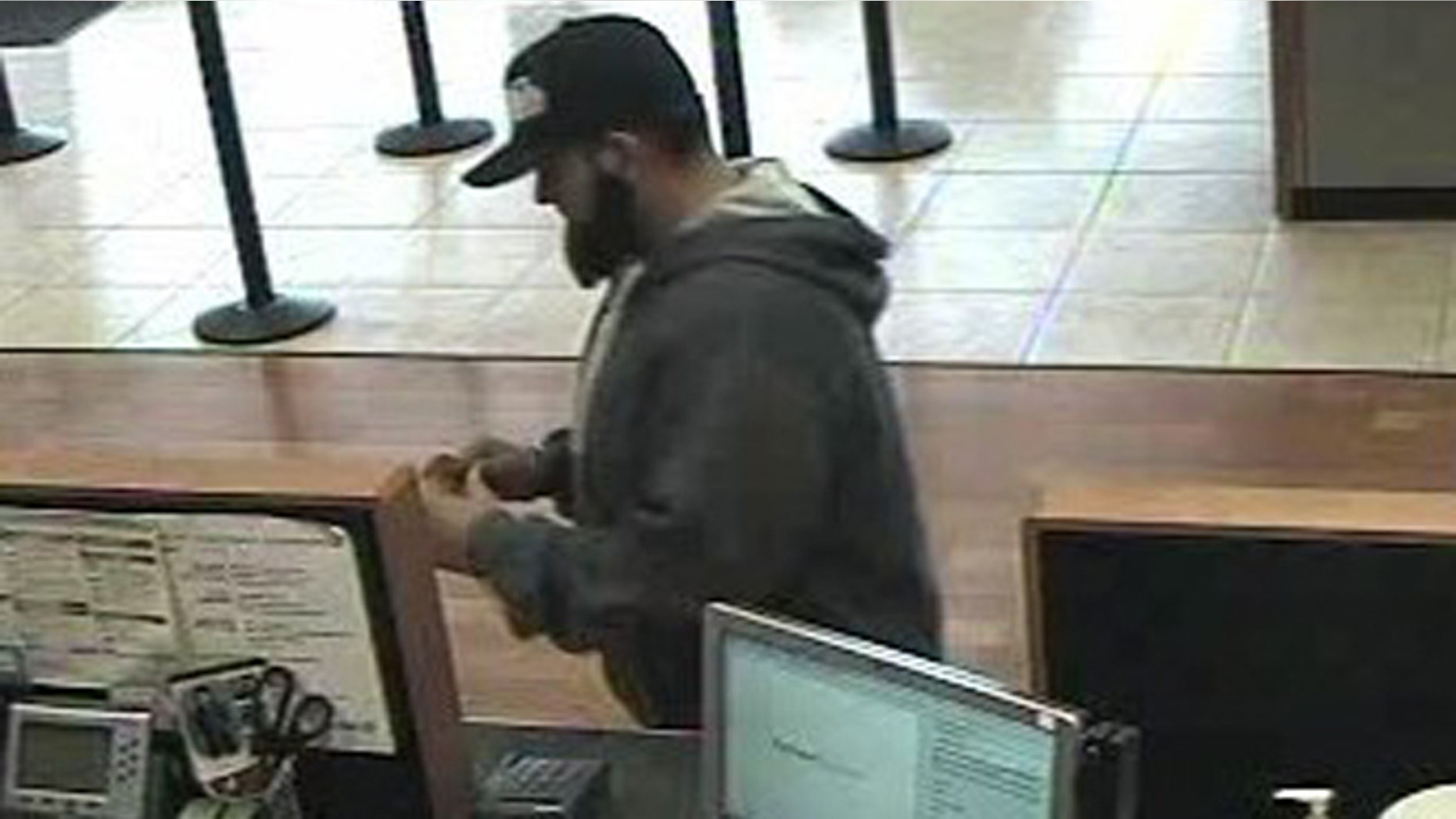 A California bank robber's fashion choice of a fake beard hasn't won him any fans at the FBI.
The FBI says the man, dubbed the "Bad Beard Bandit" for his poor quality disguise, has hit five banks in Sacramento, Manteca, Tracy, Dublin and El Camino since Nov. 21, Fox 40 reports.
The man is said to be armed and dangerous, although no weapons have been reported in any of the robberies.
He is described as a stocky white or Hispanic man in his late 20 or early 30s, and is frequently spotted wearing blue jeans, baseball hats, hoodies, jackets and the shoddy fake beard, according to Fox 40.