Father, 4-year-old shot dead in California after gunman sets fire to home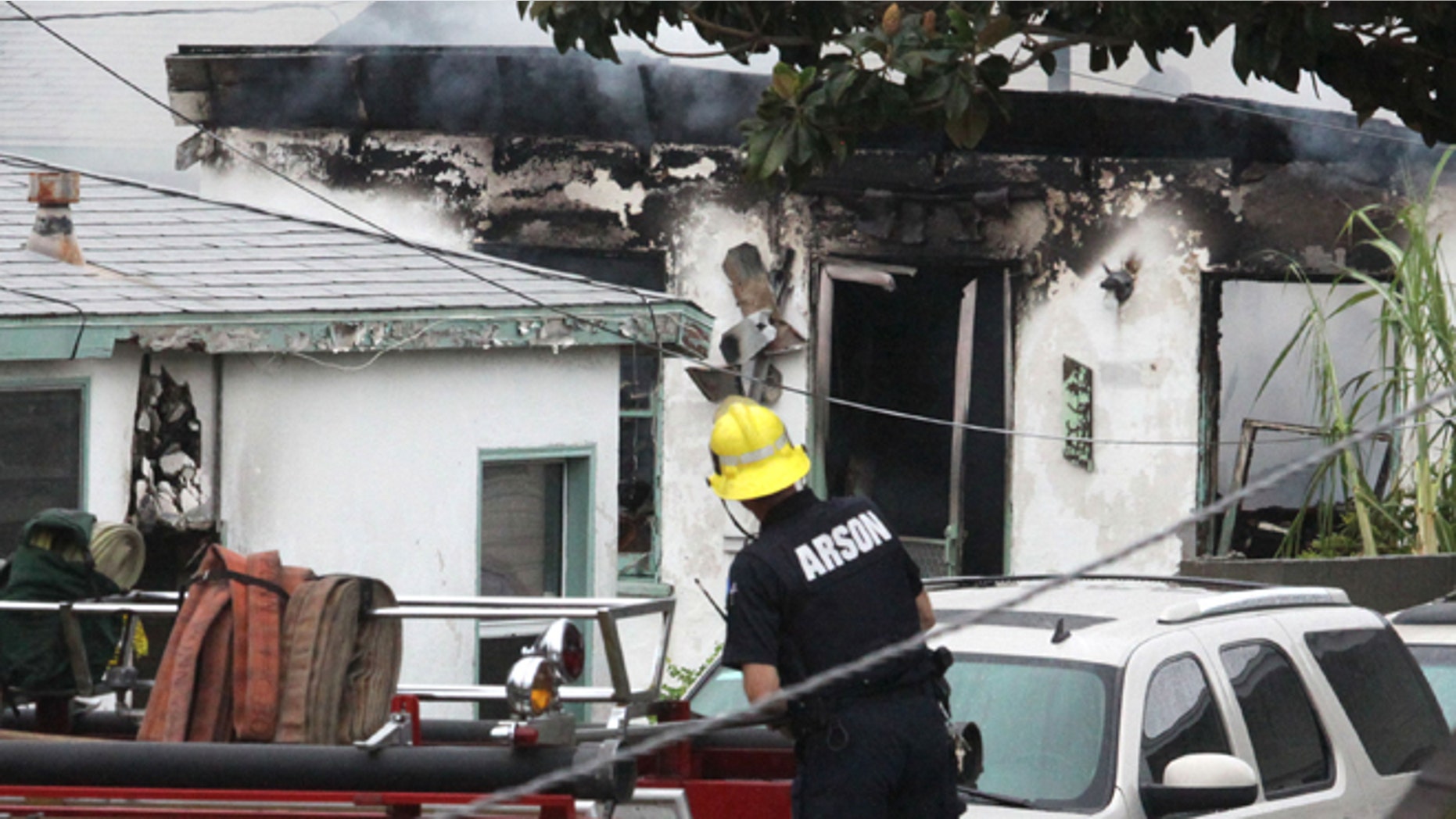 Police are searching for a gunman who wore a painter's mask when he set a home ablaze before going on a shooting spree early Saturday outside Los Angeles, killing a father, his 4-year-old son and injuring a woman and two other young children.
The 30-year-old father was shielding two of his children when he was shot, Inglewood Police Chief Mark Fronterotta said. He died in surgery, as did the 4-year-old boy.
Fronterotta said the suspected gunman, 55-year-old Desmond John Moses, was in a dispute with the victims.
Police say Moses lived in a bungalow behind a house where the victims lived, and had known them for years. The property owner told the Los Angeles Times that Moses recently fought an eviction notice in court and lost his case.
Five neighboring houses in Inglewood were evacuated as officers searched residences and the trunks of cars. Other nearby residents were told to remain inside with their doors locked.
Investigators were trying to determine whether Moses fled or remained in the house as it burned.
Television footage showed a home gutted by flames and a plume of smoke rising over the residential neighborhood early Saturday.
Detectives determined the suspect set the house ablaze at about 4 a.m. before opening fire with a weapon, Fronterotta said.
The 28-year-old woman, said to be the children's mother, was being treated for gunshot wounds. She was in critical condition, as was a 6-year-old boy with a gunshot wound to the pelvis and a 7-year-old girl with a gunshot wound to the chest, according to a department statement.
After being shot, the mother carried the wounded 4-year-old to a neighbor's yard.
"This extraordinary rescue attempt by the mother occurred in spite of the fact that she had gunshot wounds to both legs," the statement said.
An 8-year-old boy was uninjured.
The Associated Press contributed to this report.