Facebook posts deepen mystery of missing South Carolina couple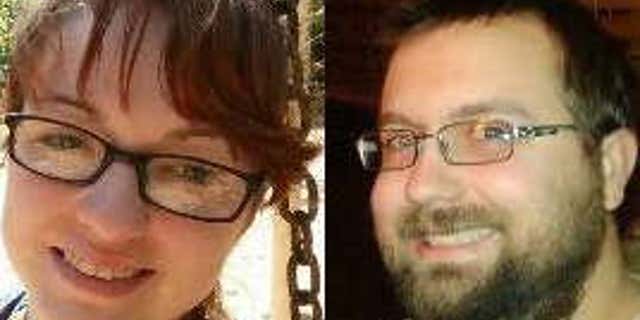 More than a month after a South Carolina couple vanished, the appearance of some sketchy Facebook posts deepened the mystery surrounding their disappearance.
Charlie Carver, 32, and Kala Brown, 30, have been missing since Aug. 31, according to WYFF4-TV. Brown and Carver had been together for several months and moved in together in the summer. Carver was in the middle of getting a divorce from his wife.
A Facebook page dedicated to finding Carver and Brown says they were last seen Aug. 30 leaving a friend's home in Anderson. Their families began to worry when they didn't answer phone calls. Carver was last seen leaving work the next day.
The page also says that their apartment was found with only Brown's Pomeranian inside. The dog didn't have any food or water with it.
Bobbie Newson, the mother of Carver, and Joanne Shiflet, the mother of Brown, told NBC's "Dateline" that medication was also left behind along with Brown's glasses.
Brown, who's usually active on Facebook, has no recent posts. And Carver, who isn't usually active on the social networking site, apparently changed his profile picture on Sept. 6 and posted a message saying they just packed up and left and that they were fine.
According to the station, the posts started to come after the couple was reported missing. Their families believe Carver's account was hacked because the posts were "uncharacteristic of ones typically made by Charlie."
"It's getting people thinking they are found, but they are not," Shiflet said in an interview with "Dateline."
Anderson police Lt. Mike Aikens said that detectives were investigating their disappearance but there have been few clues. Police added that foul play hasn't been ruled out.
Friends of Brown told police that she had dinner at her apartment in Anderson on Aug. 29 and spoke to her the next day. But after Aug. 31, all communication had come to an abrupt halt.
Police found Brown's car at her apartment complex and her cellphone provider had told authorities there was no activity in the days before she vanished.
Authorities urge anyone with information to contact Anderson police at 864-260-4444 or Crime Stoppers at 888-CRIME-SC.