Facebook Live video from inside jail means additional charges for detainee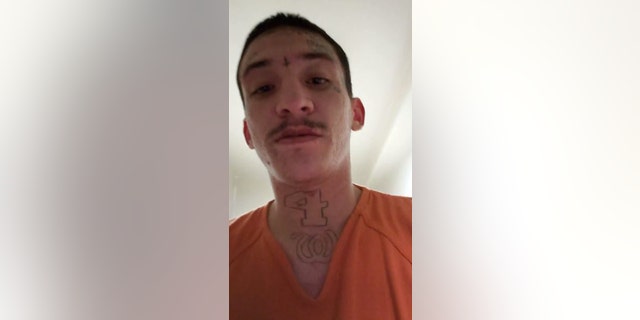 A Colorado inmate who posted a Facebook Live video from inside his cell Thursday now faces additional charges, authorities said.
Joseph Chavez, 22, stole a smartphone after he had been strip-searched in the jail's booking area, the Jefferson County Sheriff's Office told Fox 31 Denver.
"Chavez and the other inmate were being processed for booking at the same time in the same location. How Chavez was able to steal items out of the other inmate's property bag is part of our procedural review," Jenny Fulton, a spokeswoman for the sheriff's office, told the station.
Chavez's video tallied more than 11,000 views as of Saturday morning.
"You know I had to record this one time, so when I get out, I'm always like, yup, I got this on my [expletive] Facebook," he said in his video.
Chavez, who also allegedly stole cigarettes and a lighter, told Fox 31 that it was easy to steal the items, saying "There were, like, three cops right there. ... Didn't even see."
"There were, like, three cops right there. ... Didn't even see."
"I just seen someone's bag like their property bag, and I just ended up grabbing it," he said. "I seen cigarettes in there so I was like, I'll go back to the pod and make some money."
Chavez is in jail on charges of allegedly breaking into a car, the report said. He now faces additional charges of theft and introduction of contraband, according to the sheriff's office.
"We are also reviewing our current policies and procedures to see where improvements can be made so this does not happen again," Fulton said.
Fulton said she can't disclose how many deputies were working the booking area, according to Fox 31. No employees have been accused of or are suspected of wrongdoing, she said.
Jefferson County is about 30 minutes southwest of Denver.