Ex-Tennessee cop at center of sex-romp scandal claims she was sexually 'groomed' in new lawsuit
Suit says fired La Vergne police chief and others 'groomed her for sexual exploitation'
A Tennessee cop who was fired after she had affairs with multiple male colleagues – including while on-duty – claims she was sexually "groomed" for the trysts in a new lawsuit against her former department.
Ex-La Vergne Police Department Officer Maegan Hall has faced public ridicule and negative publicity since she was fired, hampering her ability to find a new job, WSMV reported, citing the lawsuit.
"Where Ms. Hall sought role models at her new job, she instead found predators," the lawsuit said, according to the New York Post. "In place of offering professional development, her supervisors and the chief of police groomed her for sexual exploitation."
The suit names the city of La Vergne, former Police Chief Burrel "Chip" Davis and former police sergeants Lewis Powell and Henry "Ty" McGowan.
"They colluded in using their authority to systematically disarm her resistance and entrap her in degrading and abusive sexual relationships, even sharing tips on the best ways to manipulate and exploit her," the suit continues.
TENNESSEE SEX-ROMP COP SCANDAL: POLICE CHIEF FIRED AFTER CITY DISCOVERS HE KNEW OF ESCAPADES AMONG OFFICERS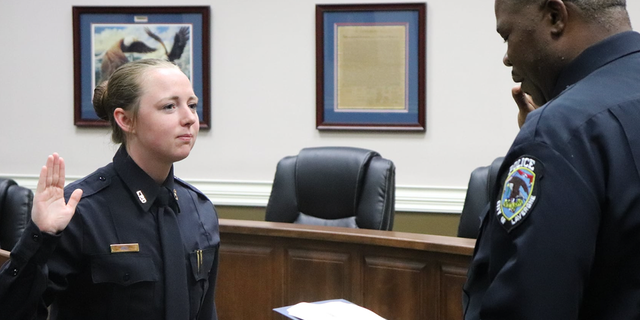 The suit says it seeks "justice for Maegan Hall" after she was "blamed" for the scandal and reportedly nearly killed herself.
"Maegan Hall felt trapped in the role assigned to her at the City of La Vergne Police Department and, in an attempt to escape, she nearly killed herself," the lawsuit says. "Then, the City blamed her for everything. This lawsuit seeks justice for Maegan Hall."
TENNESSEE SEX-ROMP COP REVEALS IN NEW TRANSCRIPT SHE 'CRACKED,' SAYS THINGS 'KIND OF GOT OUT OF HAND'
The La Vergne Police Department was thrust into the national spotlight this year after it was revealed the department launched investigations into claims that Hall was having affairs with multiple male colleagues, including while on-duty.
The probe led to the firing of five officers, Hall, Powell, McGowan, Patrol Officer Juan Lugo Perez and Detective Seneca Shields. Three others were suspended, K-9 officer Larry Holladay, Patrol Officer Patrick Magliocco and Patrol Officer Gavin Schoeberl.
TENNESSEE POLICE OFFICERS FIRED AFTER WILD ACCUSATIONS OF COP THREESOME, ON-DUTY SEXUAL ESCAPADES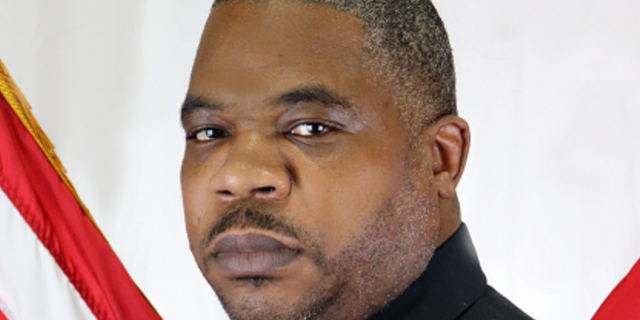 Earlier this month, Davis was also fired after it was discovered that he "was aware of the sexual misconduct within his department and never reported or disciplined any of the officers involved," according to a press release from the city, previously obtained by Fox News Digital.
The internal investigation, released on Dec. 28, found that the escapades among the officers in Davis' department took place at their homes, in hotels and at parties. One escapade was allegedly carried out during a booze-fueled hot tub party where Hall reportedly took off her top at one officer's house.
There were also two reported on-duty affairs in which Hall was accused of performing oral sex on Powell and Shields at the police station and in the department's gym.
Transcripts of interviews between Hall and investigators show that Hall said she "cracked" after considering divorce from her husband and that her sexual escapades "kind of got out of hand."
TENNESSEE COP FIRED FOR SEX ROMPS FACED TERMINATION AFTER 'PREVENTABLE' TRAFFIC ACCIDENTS: REPORT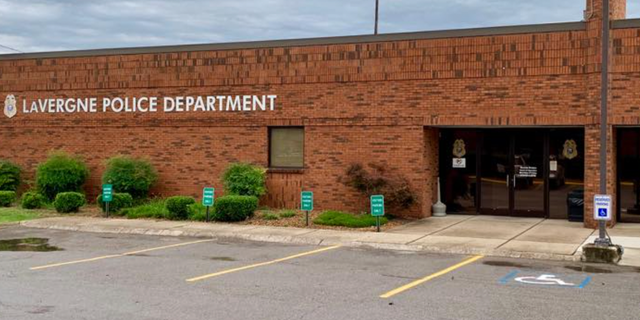 The suit claims that some members of the force repeatedly asked her to partake in sexual activities with them, which reportedly caused her to eventually give in.
CLICK HERE TO GET THE FOX NEWS APP
"Ms. Hall is entitled to an award of punitive damages against defendants Powell, McGowan, and Davis in an amount to be determined by a jury for the acts committed with malice or reckless disregard described in this complaint."
A spokesperson for the city of La Vergne told Fox News Digital that they are unable to comment on pending litigation.