Escaped tortoise found one mile from Texas middle school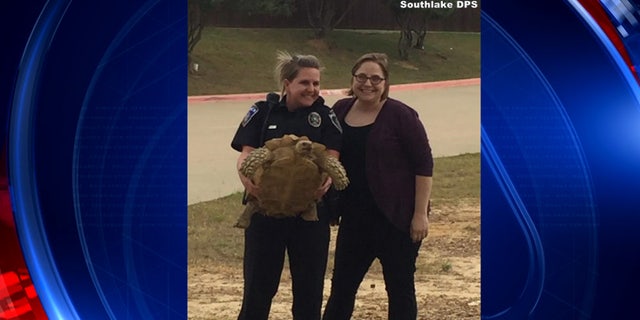 A missing tortoise from a Texas middle school was found near a business on Wednesday five days after he escaped.
Samson the tortoise escaped on Friday from the unlocked patio at Carroll Middle School in Southlake where he is kept.
He was spotted later that day at church near the school, but people assumed he was a wild animal and didn't pick him up.
ADELPHI MEN'S LACROSSE TEAM REPORTEDLY ENTERS FIELD TO TRUMP SPEECH
Southlake DPS said Wednesday an employee at Synetra, an IT services provider, found the 20-year-old tortoise outside of its building.
Synetra is located just a little less than a mile away from the school.
Story first appeared on Fox 4 News.