Escaped inmate gets $10M bail in killing of Iowa deputy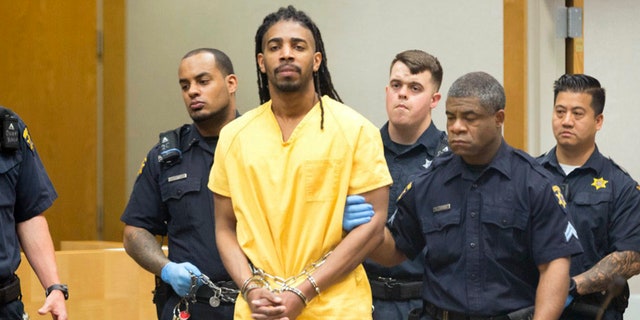 OMAHA, Neb. – A Nebraska judge has set bail at $10 million for a man accused of shooting two Iowa deputies, one fatally, while escaping from jail earlier this week.
Wesley Correa-Carmenaty was surrounded by six officers Wednesday as the Omaha judge read off the Nebraska charges against him, including kidnapping, which carries a potential life sentence.
Prosecutors allege that the 24-year-old carjacked a woman after escaping from the jail across the Missouri River in Council Bluffs, Iowa, and didn't let her go until he drove to Omaha.
Correa-Carmenaty was being transporting to the Council Bluffs jail Monday when officials say he managed to grab one of the deputies' guns and shoot them both, killing Pottawattamie County Sheriff's Deputy Mark Burbridge.
He faces several other charges in Iowa, including murder and attempted murder.