Enraged naked postal worker goes on killing spree, police say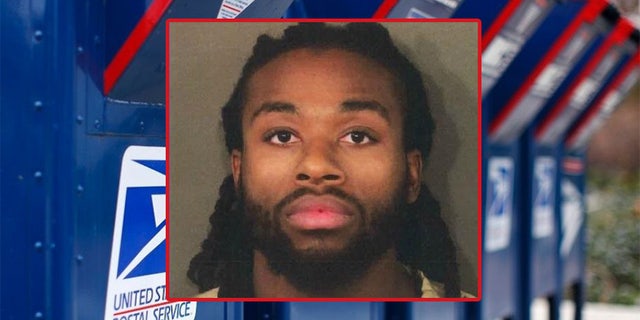 Relatives and friends of two Ohio postal workers slain by an enraged, naked coworker were at a loss to explain the violence that occurred Saturday morning.
Police said DeShaune Stewart, 24, of Columbus, was charged with killing his supervisor at a post office in Dublin, Ohio, and then killing the Dublin postmaster outside the Columbus apartment complex where she lived.
Both killings were regarded as acts of "workplace violence," police said, adding that they believed Stewart regarded the victims as being to blame for his impending dismissal from his job.
Stewart was naked and carrying a weapon at the time of both killings, which occurred about three hours and four miles apart, authorities said.
"He should have never died the way he died," Lisa Gonzales said about her brother, Lance Herrera-Dempsey, 52, the supervisor and U.S. Army veteran who was one of the victims, the Columbus Dispatch reported.
Police said Stewart arrived at the Dublin post office around 4:30 a.m. -- three hours early -- approached Herrera-Dempsey, and shot him. When the supervisor fell to the floor, Stewart shot him again, killing him, police said.
About three hours later, Stewart – again naked and armed – was seen chasing postmaster Ginger Ballard, 53, around a parking lot, the Dispatch reported.
Then Stewart threw her to the ground, where she struck her head and died, according to police.
"I just don't understand; I loved her so much," friend Terri Rivera wrote on Facebook about Ballard, the Dispatch reported. "I pray for all of you who she touched."
Stewart has been charged with aggravated murder for fatally shooting Herrera-Dempsey in Dublin and with murder for killing Ballard in Columbus, police said.
Patrol officers arrested Stewart shortly after Ballard was killed. They recovered a handgun after he tried to run away, police said.
The Associated Press contributed to this story.