Empire State Building Stands Firm in Mother Teresa Ruling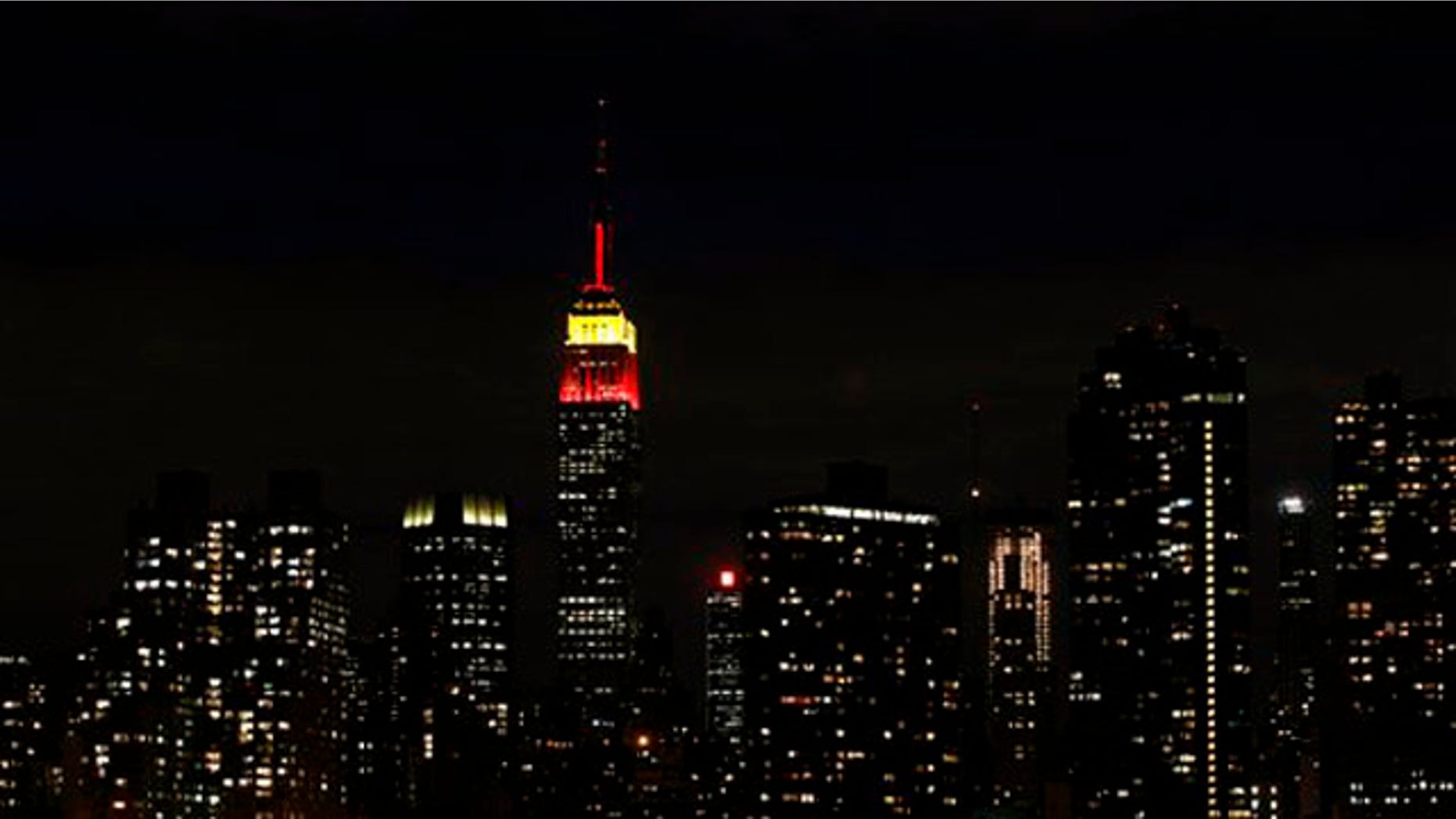 The Empire State Building is defending itself against what it says are "hateful words and messages" being generated over its refusal to honor Mother Teresa on Aug. 26 by bathing the tower in blue and white on what would have been her 100th birthday. But the iconic skyscraper's defense isn't calming its harshest critics.
On its website, the building's management reiterated its policy not to honor religious or political figures, saying, "The Empire State Building's tower lights recognize key milestones, events, charitable organizations, countries and holidays throughout the world, not political or religion related events."
The site also pointed out that the official Empire State Building Lighting Partner program was established in August 2006, after its prior managing agent was replaced.
That should answer the question of why the tower honored Cardinal John O'Connor when he died in 2000 and Pope John Paul II when he died in 2005.
But none of the building's statements was sitting well with the Catholic League's Bill Donohue, who directed his anger at Anthony Malkin, president of Malkin Holdings, which owns the Empire State Building.
Donohue said that on April 25 last year, "the towers were aglow in blue and white in honor of the Salesian Sisters, an order of Roman Catholic nuns."
"In other words," he wrote on the Catholic League's website, "Malkin is obviously lying about his so-called policy, and for some reason harbors an animus against Mother Teresa."
Two atheist groups, meanwhile, endorsed the owner's decision.
Ken Bronstein, president of New York Atheists, said that policy or no policy, Mother Teresa is not worth honoring. "I don't think you should recognize an individual where most of the monies donated to her went to the Vatican," he said. "It was a big cover-up her whole life."
As to whether Malkin Holdings is being consistent in its policy, Bronstein added, "It's irrelevant if it's inconsistent. They have a right to do what they want."
Ed Buckner, President of American Atheists, also sided with the skyscraper's owners. "If you get in the business that religious leaders deserve an honor, you accordingly get into conflicts you don't want," he said. "You must have a blanket rule."
But Donohue said the building didn't refer to its policy when the Catholic League applied to have the building honor Mother Teresa, and he accused the owners of making up the rules as they go along.
Malkin Holdings contends that the lighting of the 102-story building's tower for any purpose is a privilege, not a right, and the company has the final say.
While the conflict appears at a stalemate, the New York City Council is offering an alternative: a day of service. Mayor Mike Bloomberg and others are planning to do volunteer work on Aug. 26 as a way to honor the legacy of a woman who spent her life serving the poor and needy.
And if the lights won't shine for Mother Teresa at the Empire State Building, there'll be plenty of blue and white illuminations elsewhere. The city's borough halls are pledging to show the colors, and the president of the City Council is calling on New Yorkers to put blue and white battery-operated lights in their windows.