Eight reportedly hospitalized after possible lead exposure at Capitol building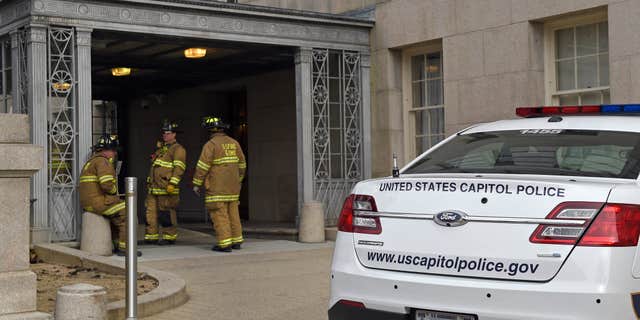 Eight people were reportedly taken to Washington hospitals Friday after possible lead exposure in a building in the U.S. Capitol complex.
The Washington Post reported, citing a news release from the House Sergeant at Arms, that all eight were being evaluated for potential lead exposure. The area around the Longworth House Office Building cafeteria was not being used for food prep.
Authorities discovered Friday morning that lead paint dust might have been released during renovation work during the night, according to the Post. The Longworth Building is one of three buildings that are being renovated.
Timothy Wilson, a Washington Fire Department spokesman, told the Post the symptoms were minor and that fire officials evaluated 10 people and eight decided to go to the hospital.
The cafeteria will remain closed until more tests are finished, authorities said.
The Associated Press contributed to this report.
Click for more from The Washington Post.