Driver poses for bloody mugshot after deadly Oregon crash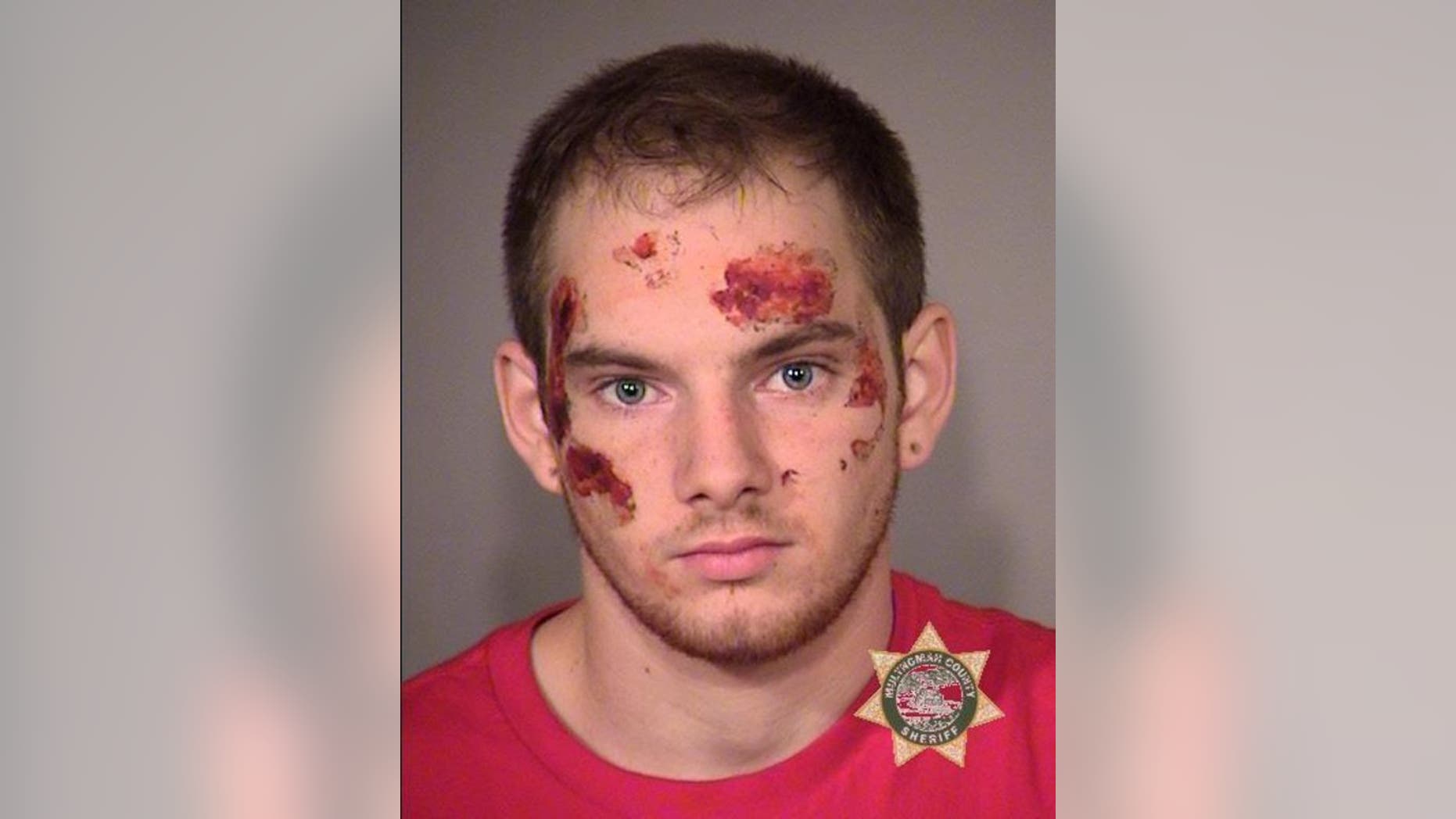 An Oregon driver accused of killing a man before ramming his car into a power pole Sunday posed for a mugshot with blood splattered across his face.
Police arrested Mathew Tyler Freeman of north Portland for investigation of manslaughter, reckless driving and other charges. Authorities say officers observed signs of driver impairment and witnesses told police speeding may have been a factor in the crash.
The 27-year-old man who died in the crash was originally thought to be a passenger in the vehicle, but officers later learned he was struck by a car about one block to the east of the crash.
Freeman is being held in the Multnomah County Jail and is scheduled to be arraigned on Monday.
The victim's name has not been released.
The Associated Press contributed to this report.