As Denver faces a rising crime rate, growing homeless encampments and dizzying housing costs, voters on Tuesday are expected to whittle down an unusually large and divergent field of 16 candidates for mayor — including a former boxer, an investment banker, a state lawmaker and a former Crenshaw Mafia Gang member.
The fear that undergirds the wide open race is clear. Denver — the fast-growing, relatively young, business and tech hub of the U.S. Mountain West — is tumbling toward a fate similar to that of other major cities.
"The San Franciscos or the Portlands or Seattles ... have not been able to turn the tide on things like homelessness and affordable housing and public safety," said candidate Mike Johnston during a recent debate.
Johnston, a former state senator, is among candidates seeking the political post as Denver's CEO, a position that has become a stepping stone for ambitious politicians.
DENVER SCHOOL BOARD WON'T RESIGN AMID PARENTS PETITION TO HAVE THEM REMOVED AFTER SCHOOL SHOOTING
Former Mayor John Hickenlooper launched a successful gubernatorial campaign, which propelled him into the U.S. Senate, where he now represents Colorado. Going back further, after his tenure as Denver mayor, Frederico Peña went on to become U.S. Energy Secretary under former President Bill Clinton.
Current Mayor Michael Hancock, who's run the city since 2011, can't run again due to term limits.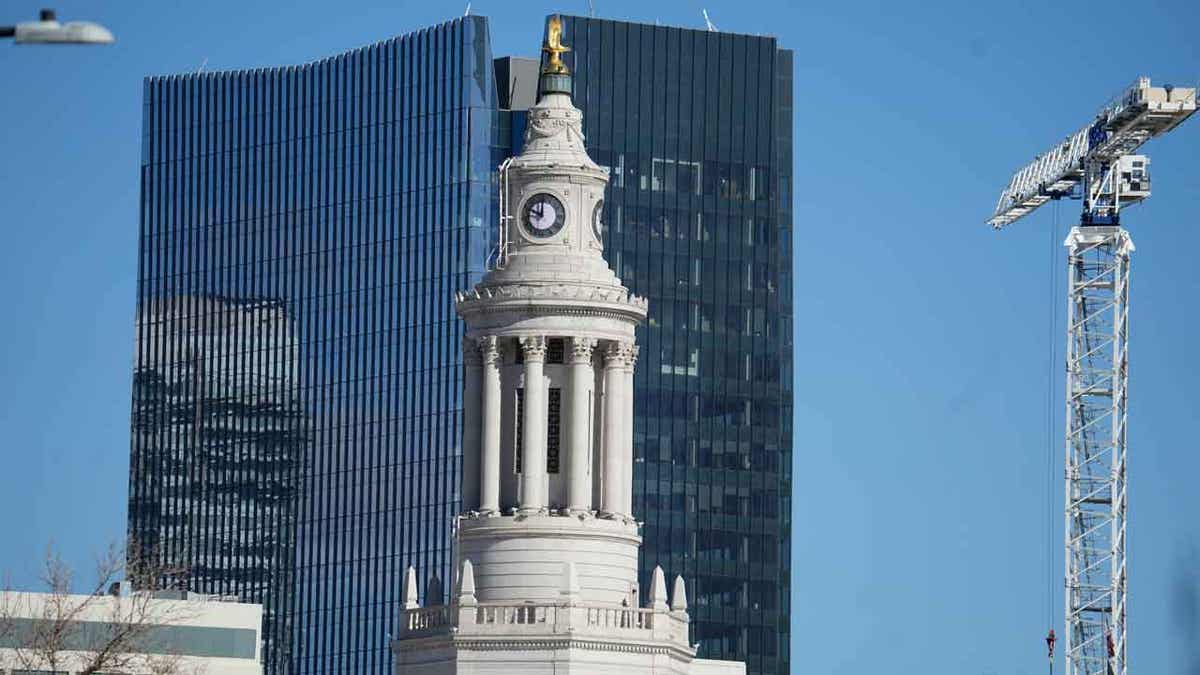 The election likely won't be decided until a June 6 runoff. Whoever wins will inherit a city that boasts a large aerospace and tech industry, six professional sports teams, a proud beer culture, and one of the fastest growing economies in the country. Denver and the broader metro area has nearly doubled in population in the last three-decades — reaching roughly 3 million people in 2021.
The future mayor will also inherent a city experiencing a rise in gentrification, the highest crime rate in decades, and an increased rate of homelessness that grew by over 12% in the preceding two years — as well as an unprecedented surge in opioid overdoses that reached 473 deaths in 2021.
DENVER HIGH SCHOOL SHOOTING: 17-YEAR-OLD GUNMAN FOUND DEAD IN WOODS, CORONER'S OFFICE SAYS
Most candidates are registered Democrats or unaffiliated, and range from state representatives to activists and people from disparate industries, including investment banking and professional boxing. Core disagreements have emerged between progressive and more moderate Democrats, especially when it comes to rising homelessness, police funding, rent control and what are often called " safe injection sites," where people can use drugs under supervision to prevent overdoses.
The question of whether to enforce Denver's camping ban, which is aimed at curtailing homelessness and a legacy of Hancock's administration, has divided the contestants. Most candidates, including Johnston and Kelly Brough, president and CEO of the Denver Metro Chamber of Commerce, said they would enforce the ban.
CLICK HERE TO GET THE FOX NEWS APP
Those who wouldn't enforce it include candidate Leslie Herod, a Democratic state representative, and Lisa Calderón, executive director of an organization that helps women run for public office.
Two bills moving through the Colorado Legislature have also split candidates. The pieces of legislation would give municipalities, including Denver, the power to impose rent control and allow safe injection sites. Both proposals have left candidates split along roughly the same lines as they fall on a spectrum from moderate to progressive.
Whoever pulls ahead in the race will hold the reigns to a city that's both grown and suffered in recent years, as Denver becomes an increasingly popular place to live and important part of the western United States.