Delta jet gets stuck in grass off Houston runway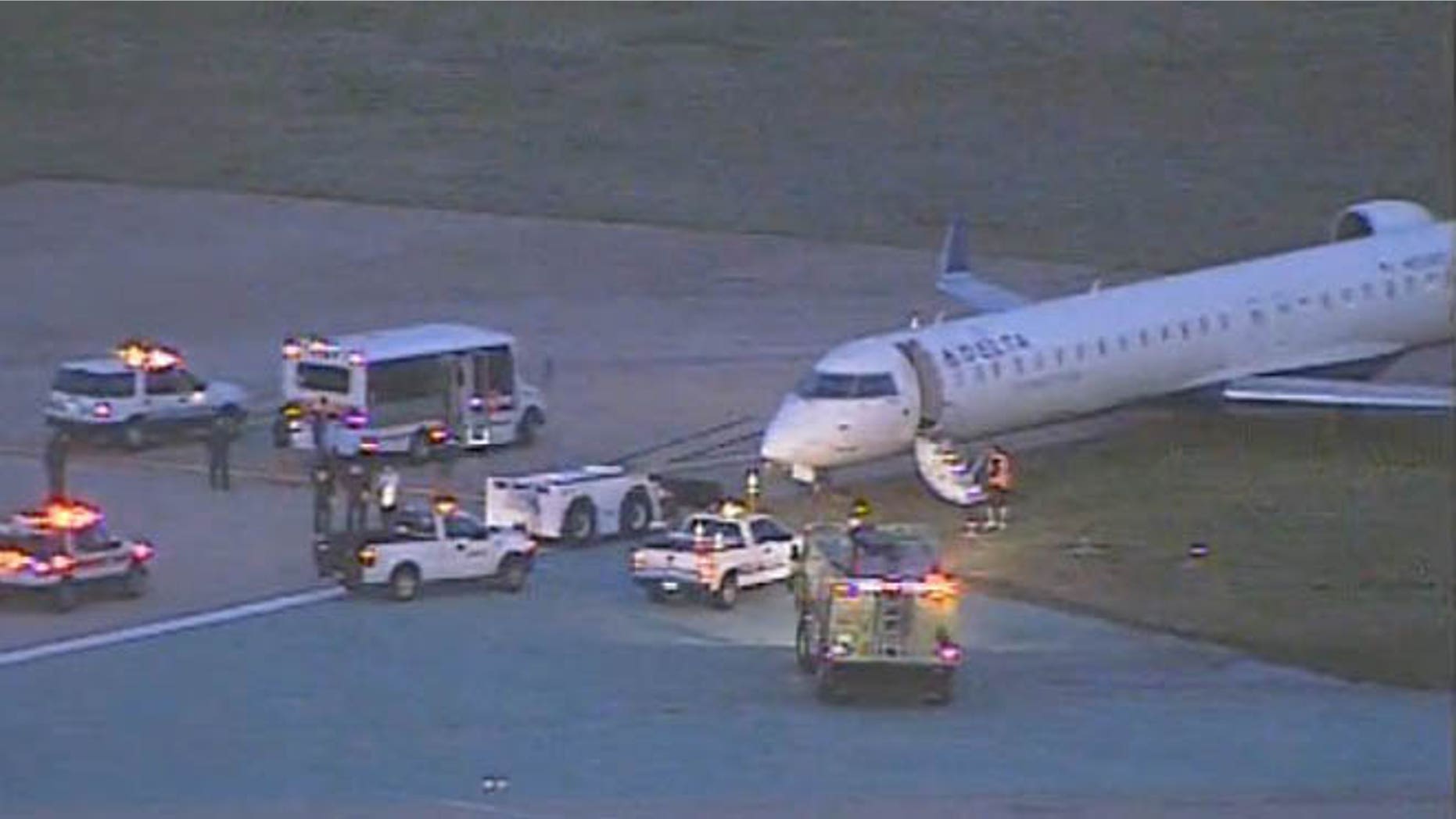 HOUSTON – A Delta Air Lines jet has gotten stuck in a grassy area off a runway at William P. Hobby Airport in Houston.
Airport spokeswoman Darian Ward says nobody was hurt in the incident Monday morning as the plane prepared to depart for Atlanta.
Ward says the plane carrying about 70 passengers somehow veered off a runway. Images from the scene showed the jet's front gear in the grass.
Ward didn't immediately provide the plane's flight number. She says the incident didn't affect other arriving or departing flights.
Shuttle buses were dispatched to transport the passengers back to the terminal for rebooking.
A Delta spokesman didn't immediately comment Monday. The Federal Aviation Administration did not immediately return a message.