Decorated Navy SEAL's brother, wife say 'dirty games' by government led to postponement of war crimes trial
NEWYou can now listen to Fox News articles!
The wife and brother of a decorated Navy SEAL leader alleged to have killed an injured ISIS prisoner of war in Iraq say "dirty games" being played by the government led to the postponement of the trial's scheduled start date this week, and the officer's lawyers want to make sure prosecutors don't pull any more "fast ones."
Andrea, the wife of Special Operations Chief Edward "Eddie" Gallagher,​ and ​​​​​​Sean Gallagher, Eddie's brother, made the comments in a co-statement posted to Facebook after news emerged that the start of his war crimes trial was pushed back to May 28. It was originally supposed to begin next week, but one of his lawyers told Fox News they asked for and were granted a postponement for a variety of reasons, such as the "delay in the government getting potential witnesses immunity" to speak in proceedings.
"This means Ed will be kept from his family for a total of 9 months before his day in court," Sean Gallagher told Fox News, describing the current situation of his brother, who is being held in a Navy brig in California. "It's, simply put, infuriating."
Gallagher's legal team also wants additional time to review evidence recently provided to them by the prosecution. Phil Stackhouse, one of his attorneys, told Fox News that, at the beginning of this month, the lawyers representing Gallagher were suddenly served with 1,000 pages of information and more than 20 DVDs and CDs -- and they suspect more is on the way.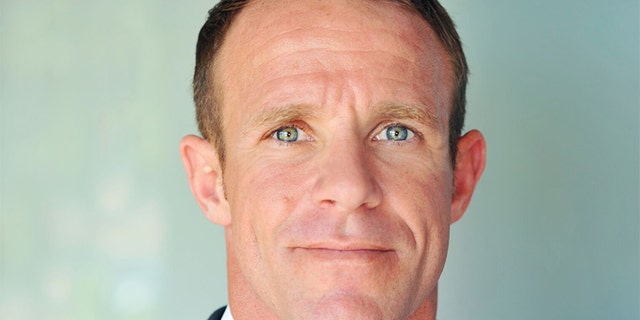 DECORATED NAVY SEAL TO REMAIN JAILED AHEAD OF TRIAL
"We are disappointed to have to ask for the continuance in Eddie's case given his confinement and treatment in confinement; however, the slow production of evidence and delay in the government getting potential witnesses immunity to assuage their fears of being prosecuted by their command necessitates the request," he added.
Gallagher, 39, is facing premeditated murder and aggravated assault charges stemming from the alleged killing of the ISIS prisoner and alleged instances of him intentionally firing sniper rounds at innocent civilians.
Stackhouse says four of seven defense attorneys are still waiting for clearance and access to view classified material related to the case – a hold-up that Sean and Andrea Gallagher blasted on their Facebook page.
"Eddie's Legal Defense Team STILL have not been able to view classified materials, OR interview many of the witnesses- which we asked for time and again during this sham of a process!!!" they wrote. "These are the dirty games that have been played all along with my Husband so our team had to ask for some more time to prepare to make sure the Government doesn't pull any fast ones."
SEAN GALLAGHER SAYS 'INTERVENTION OF THE PRESIDENT' IS NEEDED IN WAR CRIMES TRIAL
The Navy, in a statement to Fox News, declined to go into the specifics of the trial.
"The legal process is ongoing and, in order to ensure the integrity of the proceedings, it is imperative that the Navy decline to comment at this time," said Brian O'Rourke, a spokesperson with Navy Region Southwest.
Sean and Andrea Gallagher also slammed what they allege is the improper treatment of Eddie as he awaits the start of the trial.
"Eddie has been denied access to medical care, food, heat and even hygiene. Let it sink in that a man who has served this country BRAVELY for 20 years is denied food and the ability to shower while he's locked behind bars," they wrote. "This is DISGUSTING AMERICA - and our family won't forget once he's let out."
However, in an apparent boost for Gallagher's legal team this week, a judge ruled that an Iraqi military official who previously has spoken out against what is alleged to have transpired must be called in to testify.
Iraqi Emergency Response Division commander Maj. Gen. Abbas al-Jubouri has said he was in Mosul when the young ISIS fighter was captured that Gallagher is alleged to have killed. Al-Jubouri said the teen was found "bleeding badly" from gunshot wounds "with little chance of survival."
One thing al-Jubouri says he did not see was Gallagher attacking the wounded fighter.
"No. Why would he do this? There was no need for this," he reportedly told the Naval Criminal Investigative Service, insisting the teen died from gunshot wounds. Al-Jubouri's comments surfaced in interview records provided to the Navy Times late last year.