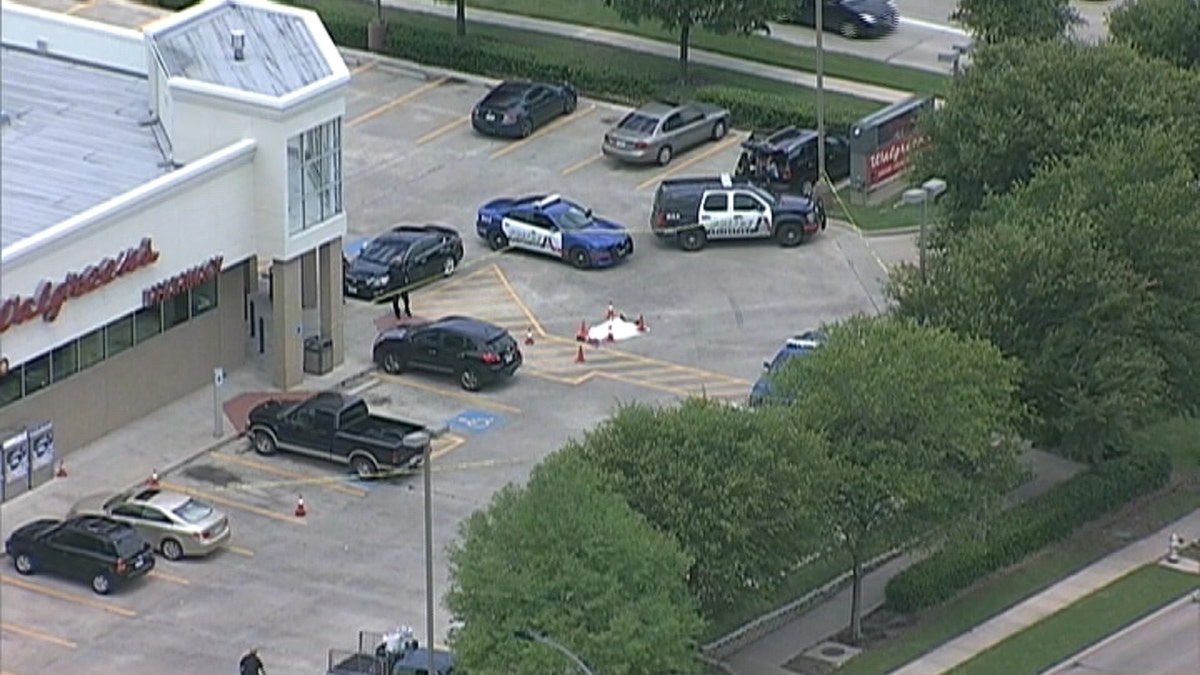 Gunfire erupted at a Walgreens in Texas on Monday killing a customer who had tried preventing the suspected shooter from driving away, police said.
The suspect turned himself in to law enforcement in Hill County, Fox 4 reports. Police did not name that suspect or the man who died.
Investigators say the chaos started when the gunman walked into the store in Arlington and confronted a worker, shooting her in the leg. The suspect was the employee's husband or boyfriend, the Dallas Morning News reports.
The customer who tried stopping the shooting suspect also had a gun, according to police. Witnesses said he pointed his weapon at the suspect's car when the suspect fired, hitting the customer in the head.
The employee was expected to survive, Fox 4 adds.