Crews rescue hiker in Colorado trapped under 1,500-pound boulder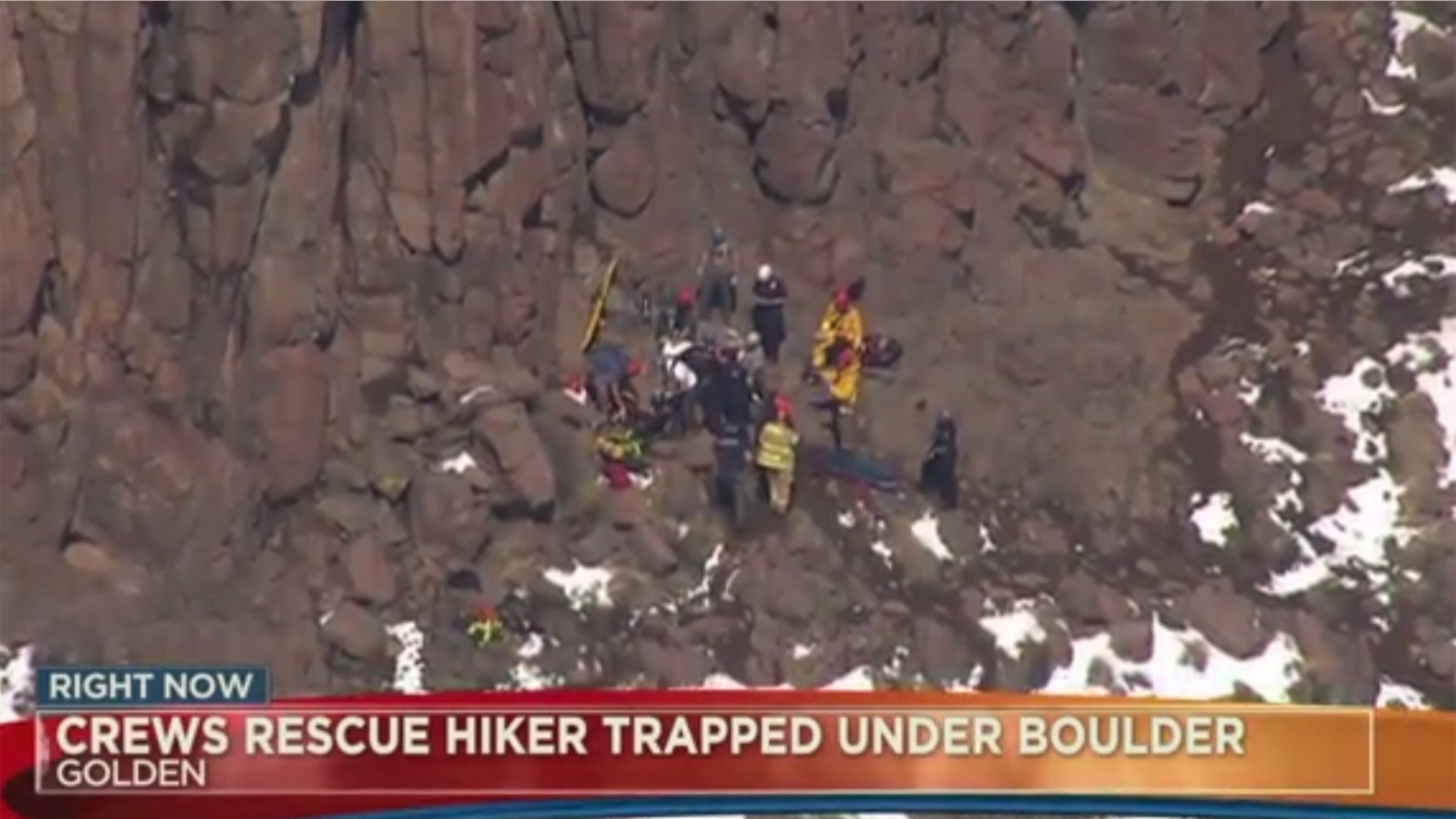 GOLDEN, Colo. – Emergency crews worked to save a woman who was trapped under a 1,500-pound boulder on North Table Mountain Wednesday afternoon.
The Golden Fire Department and multiple other agencies responded to help the woman.
"Hiker has multiple fractures and is in critical condition," the Golden Fire Department said on Twitter at about 2:30 p.m.
Crews hiked in on foot and used an ATV to bring pieces of a hydraulic spreader and special airbags to remove boulder, officials said.
First responders were able to get the boulder off the woman at about 2:45 p.m.
Once the woman was freed, crews had to transport her on a stretcher to a medical helicopter waiting nearby.
"A medical helicopter is on standby at the top of N. Table Mtn., but still a 45 minute hike away so they're working on alternative ideas," the Golden Fire Department said on Twitter.
"The patient is being walked to a rope system that will take her to the waiting medical helicopter," officials said a short time later.
Officials said the 30-year-old woman was unconscious but her vitals were "fairly good."