Boaters rescued off Florida after being stranded at sea for days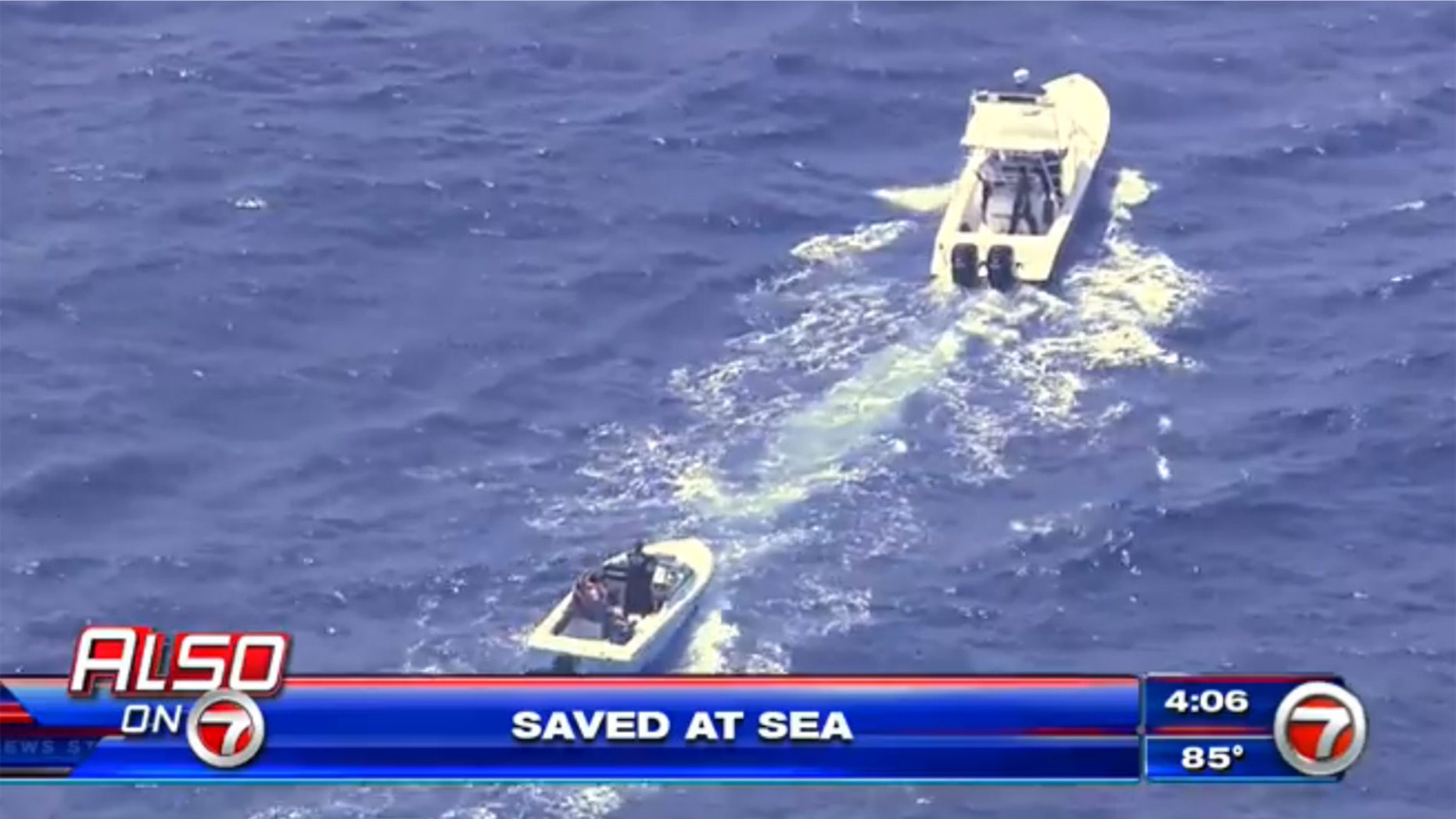 HAULOVER BEACH, Fla. – A good Samaritan have rescued two boaters several miles off the coast of Haulover Beach, Wednesday afternoon.
The boaters were out at sea for two days before they were saved at sea. Charlie, the man who saw the boaters, made a call to authorities for help around 12:25 p.m. The boaters are said to be OK.
7SkyForce HD flew over the water where a vessel was found adrift. Miami Fire Rescue crews responded to the scene, retrieved the men and then hooked their boat to the smaller vessel.
The U.S. Coast Guard responded shortly after.
Charlie explained what was going through his mind before the rescue. "I came across what looked like a weird thing floating and approached it, got a couple hundred yards away from it. It was this vessel with a Bimini top sideways, like a makeshift sail," he said. "I approached a little bit closer, grabbed my firearm just in case 'cause you never know, asked them if they were OK. They seemed to be all right."
According to fire rescue, paramedics looked at the two boaters before they were transferred to the Coast Guard boat.
Their boat has since been towed to Haulover Marina.
The boaters are allegedly now being questioned by the Coast Guard.
"I called the Coast Guard," Charlie said. "That's what you're supposed to do here. You don't approach a vessel not knowing what's going on. I either saved their lives or sent them back to Cuba, either way you look at it."