Cow that fled NYC slaughterhouse heads to NJ sanctuary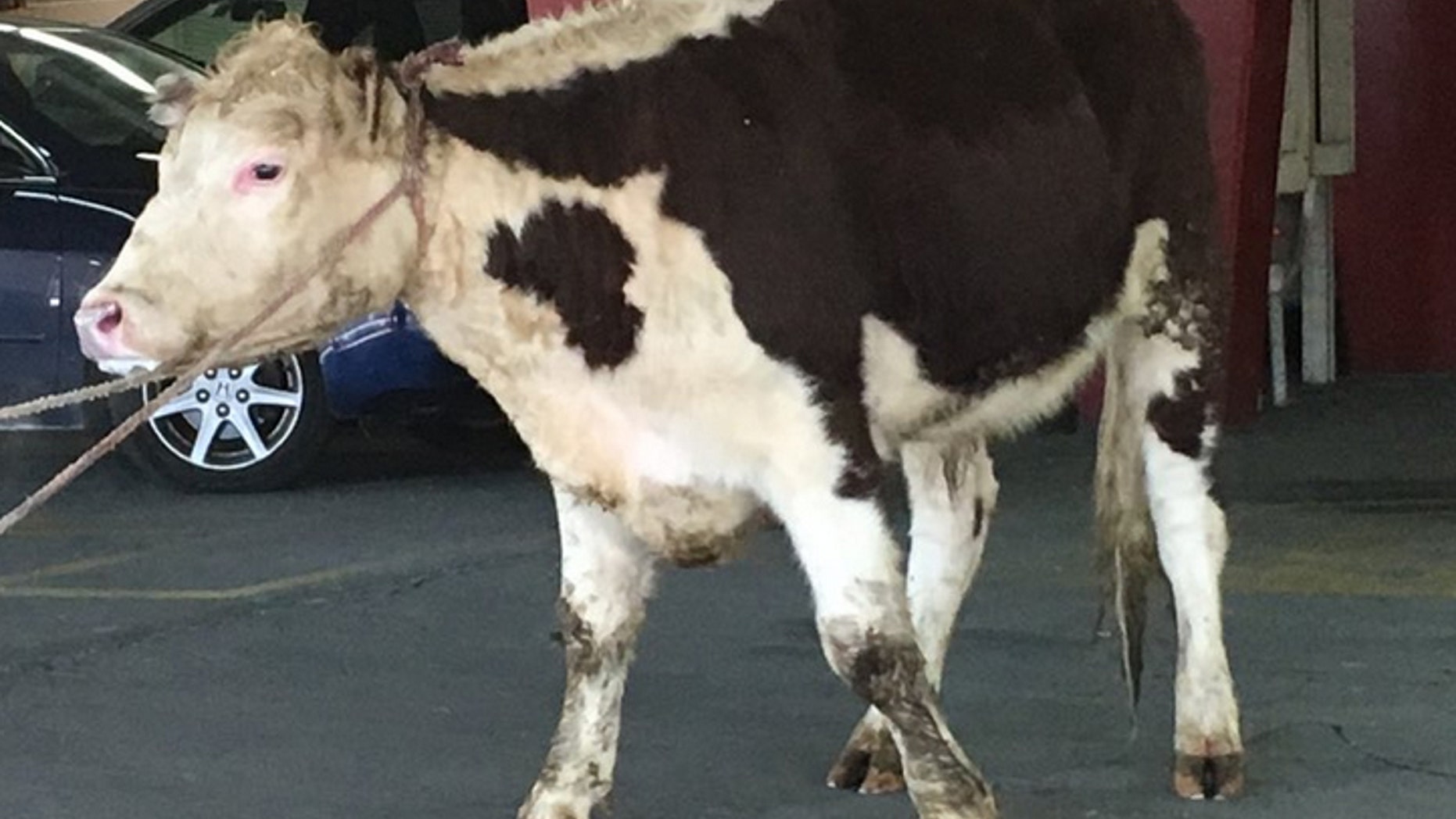 The cow that dashed across a New York City street after escaping a slaughterhouse found a forever home Friday thanks to an animal rights activist.
The bovine has ended up in the care of a farm sanctuary in rural New Jersey, a day after escaping from the Archer Halal Live Poultry slaughterhouse in downtown Jamaica, Queens. Startled cops corralled the cow in a parking lot.
"I was able to get the owner on the phone right away and at first he was pretty receptive," Michael  Stura who runs the Skylands Animal Sanctuary told the Daily News. "But he said the animal was promised to a family that had some big event coming up and he would call them."
After spending the night in his truck in front of the slaughterhouse, Stura, 49, convinced the owner to give him the animal, the paper said.
"Say hello to Freddie," Stura wrote on his sanctuary's Facebook page. He named the cow after Freddie Mercury, the late lead singer of the legendary rock band Queen.
The sprawling 230-acre sanctuary houses 18 other cows, goats, sheep, pigs, chickens and turkeys.
"Yes, you heard right!" the NYPD's 103rd Precinct tweeted after the cow went on the lam. "Cow on the loose-Jamaica Queens. All Officers safe. No injuries. Thank you all for your patience."