Couple charged with murdering relative, kidnapping her kids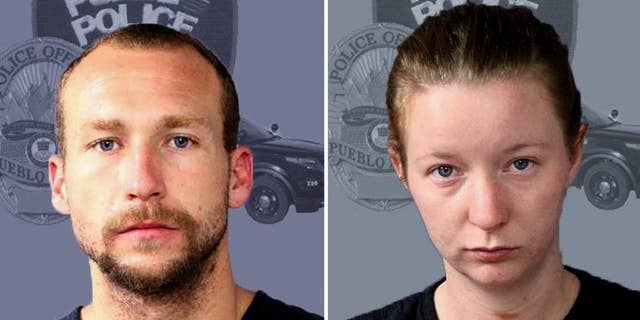 NEWYou can now listen to Fox News articles!
LOS ANGELES – A California couple has been charged with murder in the shooting death of a relative and the kidnapping of her three young children.
The Los Angeles County District Attorney's Office announced the charges Thursday against Joshua Robertson and Brittney Humphrey.
They're charged with killing Humphrey's half-sister, 26-year-old Kimberly Harvill.
Harvill's body was found with gunshot wounds along a road in a remote area of Los Angeles County on Aug. 14.
Robertson and Humphrey were arrested in Colorado on Aug. 25 a day after the three children they're charged with kidnapping were found safe in a New Mexico motel.
Robertson will be arraigned Thursday. Humphrey is awaiting extradition from Colorado.
Prosecutors are asking their bail be set at $2 million. It's unclear if they have attorneys.