Cops hunt for shooter after father gunned down while son sat in barber chair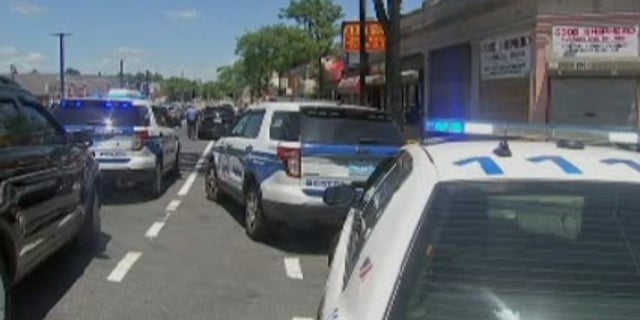 NEWYou can now listen to Fox News articles!
Police were on the hunt for a shooter Wednesday after they said a father was gunned down outside a barbershop in Boston -- while his 4-year-old son was sitting in the barber chair getting a haircut.
Detectives took surveillance video from the shop in the Mattamapn neighborhood for possible clues, owner Neil Decoteau told the Boston Herald. Authorities said they believed the father knew his killer, but did not release the names of any possible suspects.
A church leader said the dad, 31-year-old Marcus Hall of Dorchester, was working to develop a program combating youth violence before he was shot dead.
Hall had just arrived at the shop, Hair It Is, with his son on Tuesday afternoon when somebody approached him. The two people went outside when the shooter fired several shots at the father, then escaped, according to investigators.
Decoteau said the boy was safe, but did not give any details on his whereabouts.
Police declared the shooting an active homicide investigation and were scouring the neighborhood for any witnesses.
The shooting marked the 14th homicide in Boston this year, up slightly from the same period last year, the Herald added.
Friends and loved ones gathered Tuesday evening at Morning Star Baptist Church to mourn the loss of Hall, according to the newspaper.
The Associated Press contributed to this report.