Convicted sex offender charged in rape, murder of Ohio State University student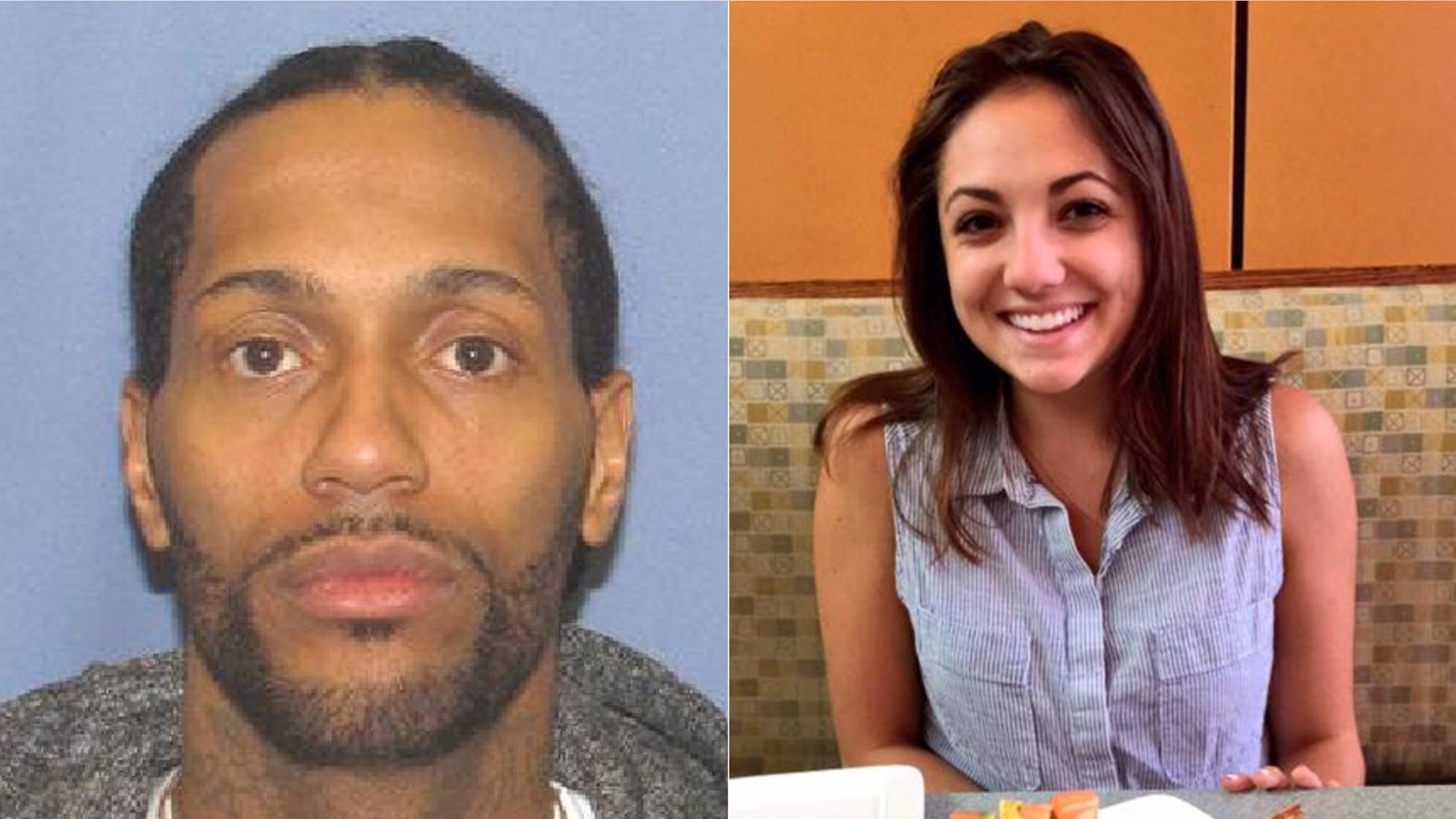 A convicted sex offender released from prison in November was charged Saturday with the rape and shooting death of a 21-year-old Ohio State University student.
Brian Golsby, 29, was arrested early charged with aggravated murder, rape, kidnapping and aggravated robbery in the slaying of Reagan Tokes, Grove City police said in a news release.
Tokes' nude body was found Thursday near a park entrance in Grove City after she was last seen leaving work at a Columbus restaurant Wednesday night. She was then reported missing by her off-campus roommates and co-workers when she never made it home.
Tokes grew up outside Toledo, and was a fourth-year psychology major at Ohio State due to graduate in May. She was shot twice in the head, Grove City Police Sgt. Chris White said at a news conference Saturday.
Golsby was arrested around 4 a.m. Saturday after being identified as a suspect through DNA evidence gathered in and around Tokes' car, which was found not far from where Golsby was living in Columbus, White said. Police believe Tokes encountered Golsby not long after she left the restaurant shortly before 10 p.m. Wednesday.
The charges against Golsby also were based on statements he gave to police, White said.
Asked if Golsby had confessed, White said: "He gave us details of these events of that night that closely match what we're finding."
White said there was no evidence of a connection between Tokes and Golsby and that the first interaction between them is believed to have happened shortly after Tokes left work the night of her murder.
Golsby registered as a sex offender after being released from prison. He pleaded guilty in Franklin County Common Pleas Court in Columbus to aggravated robbery and attempted rape charges in May 2011 and received a six-year sentence. In that case, Golsby raped a woman in front of her 2-year-old child, forced her to withdraw cash from an ATM and then robbed her apartment, FOX28 reported.
Golsby is set to be arraigned at 9 a.m. Monday.
Tokes' uncle, Jeff McCrary, issued a statement on behalf of her family to WSYX-WTTE-TV.
"We will always remember Reagan as a vibrant, loving young woman who embraced life," the statement said. "She made a positive impact on people, was enthusiastic about everything and brought laughter and joy to all who knew her. She had a genuine compassion for all people and anyone who knew her loved her."
In a statement to WSYX-WTTE-TV, Ohio State University President Michael Drake said counseling and consultation services are being made available to students, faculty and staff across campus.
"We are relieved that this investigation has identified a suspect, and we will continue to support our law enforcement partners as needed," Drake said. "As always, the safety and well-being of our community is our first priority."
A GoFundMe account has been started to create a scholarship in Reagan's memory and to add a commemorative plaque at the tennis courts at her alma mater, Anthony Wayne High School.
The Associated Press contributed to this report.