Clinton campaign receives envelope with suspicious powder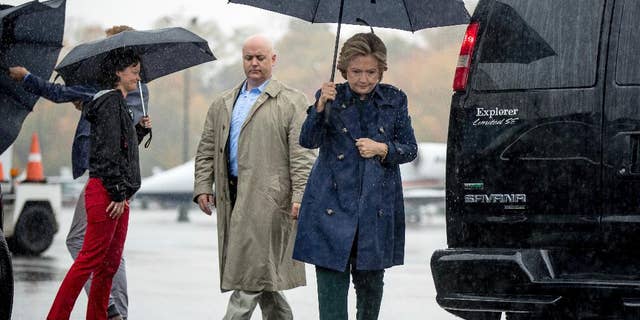 NEW YORK – Police in New York say they're investigating an envelope containing a white powdery substance that was sent to Hillary Clinton's campaign, forcing an office to be evacuated.
A spokesman for the New York Police Department says the envelope was found at Clinton's Manhattan office, were mail is received, around 5:30 p.m. Friday. It was then taken to the 11th floor of her Brooklyn headquarters.
The discovery of the suspicious substance caused that floor to be evacuated. The police spokesman says there have been no reports of illness or injury.
It was not immediately known what the substance is or whether it is harmful. Police are still investigating.