Churchgoer killed by stray bullet from gang shooting, cops say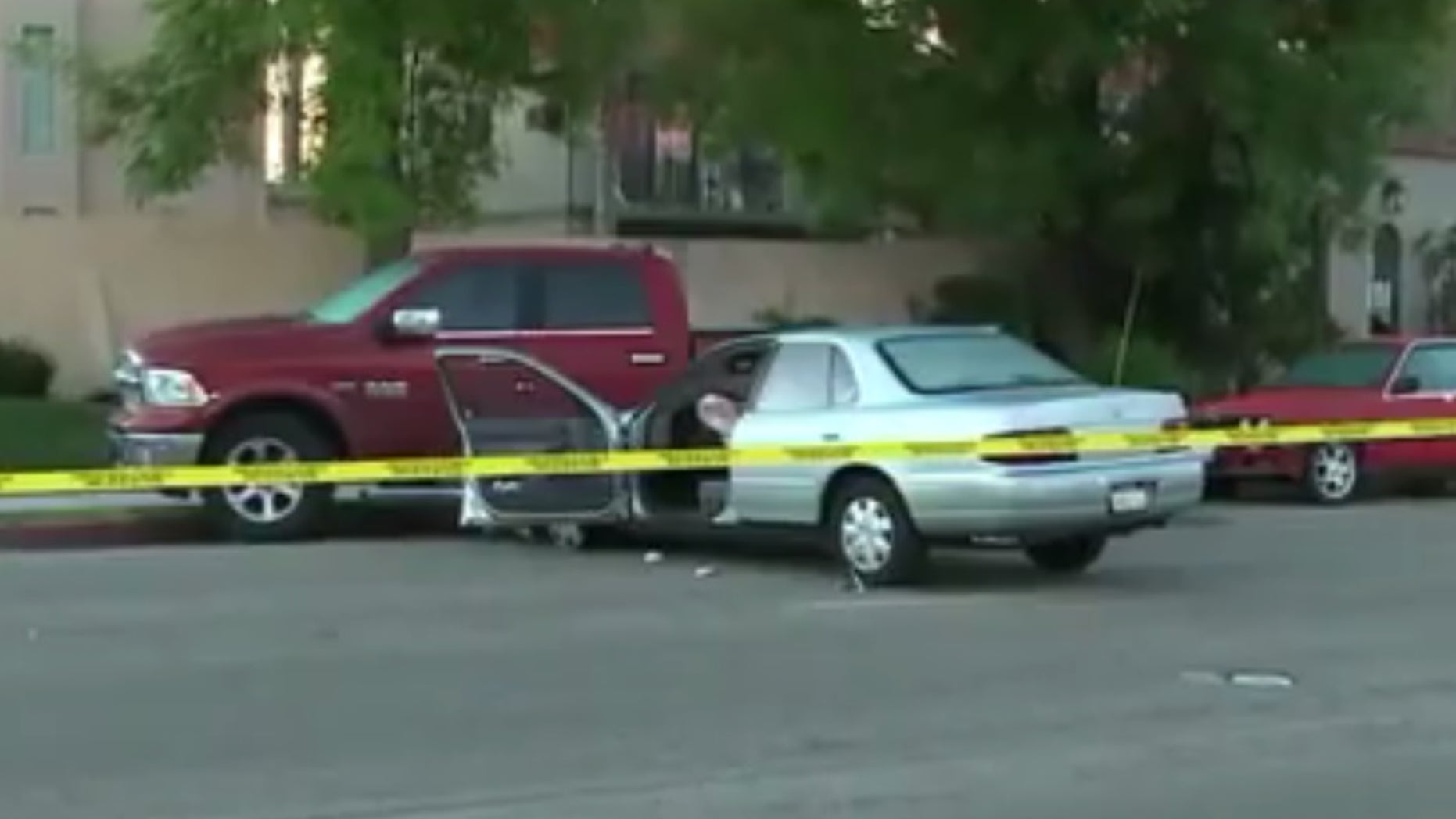 Police are looking for at least two gang members after a stray bullet struck and killed a 55-year-old woman driving her car near a gunfight in Escondido, Calif.
Catherine Kennedy was on her way home from church when she was shot around 9:15 p.m. Tuesday, authorities said.
YOUTH PASTOR ARRESTED IN 1994 DISMEMBERMENT OF FLORIDA TEEN
Police say Kennedy was shot in the head by a stray bullet fired by a gang member, causing her to crash into a parked vehicle. Witnesses told police that at least two suspected gang members were shooting at each other as Kennedy drove by.
She was transported to a hospital and died about an hour later.
The suspects involved have not yet been identified and Escondido police were still at the scene of the shooting early Wednesday morning canvassing the area.
Grand Avenue was closed between Rose Street and Midway Drive while officers investigated, and a SigAlert was issued, according to the California Highway Patrol.