California tree trimmer electrocuted, dies after branch strikes power line
A tree trimmer in California was electrocuted and died while working in San Jose in Monday, officials said.
The San Jose Fire Department told KTVU the incident was reported shortly after 1:30 p.m., when neighbors said the tree trimmer appeared to be stuck and could not get down.
When fire crews arrived at the scene they realized the man, identified as Pablo Gonzalez, had been continuously electrocuted for an extended period of time after cutting a branch that hit a high-tension power line, according to fire officials.
"It was windy today, perhaps a branch moved in a way he wasn't ready for," Capt. Daniel Vega of the San Jose Fire Department told KTVU. "Also it rained so the tree was wet when maybe he didn't expect it to be. Things like that could be factors."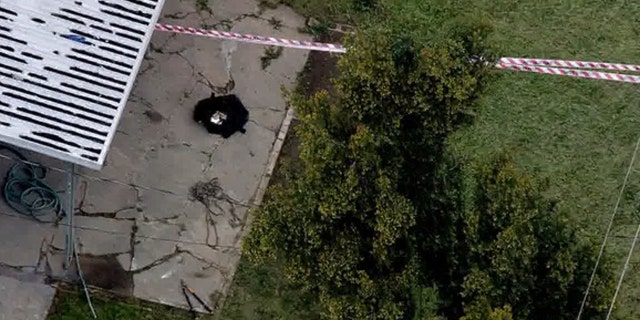 Officials said Gonzalez's body stayed tangled in the tree limbs and power lines for several hours as the power company de-energized the line.
Neighbor Monica Vargas told KTVU her daughters were home at the time, and her 3-year-old child looking up to tell her the man was "frozen."
"I told her he got hurt," she said.
BRIDE DIES FROM INJURIES IN GRAND CANYON CHOPPER CRASH DAYS AFTER IT KILLED HER HUSBAND
A spokesperson from Pacific, Gas and Electric said the utility company is urging people to always be aware of their surroundings and to stay at least 10 feet away from power lines if possible and to never touch lines with tools or body parts.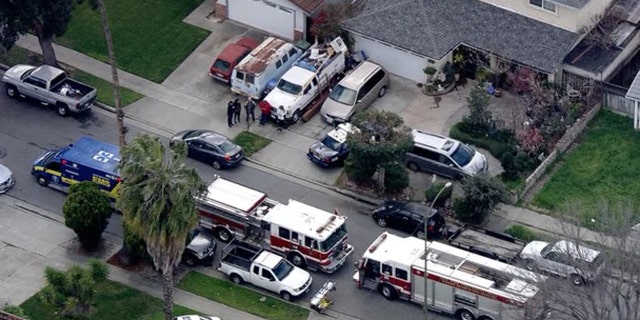 "Our thoughts and prayers go out to the deceased as well as his friends and family. Preliminary investigation shows that the man was not a PG&E contractor," PG&E spokeswoman Tamar Sarkissian said.
A friend of Gonzalez told KTVU efforts are now underway to contact Gonzalez family in Mexico so that they can begin making funeral arrangements.
"He was a great guy, he was calm, he was nice to everybody," Juan Urias said. "He was a really nice guy, funny, and I'll miss him."