A California motorist trailed behind an alleged pair of thieves in a white Lexus to capture the duo brazenly breaking and stealing people's belongings along the popular Fisherman's Wharf in San Francisco.
A witness shared the video of the shockingly bold thief, donning a black ski mask and gloves, repeatedly jumping out of an accomplice's car, and breaking and entering into people's parked vehicles parallel parked along the street Wednesday.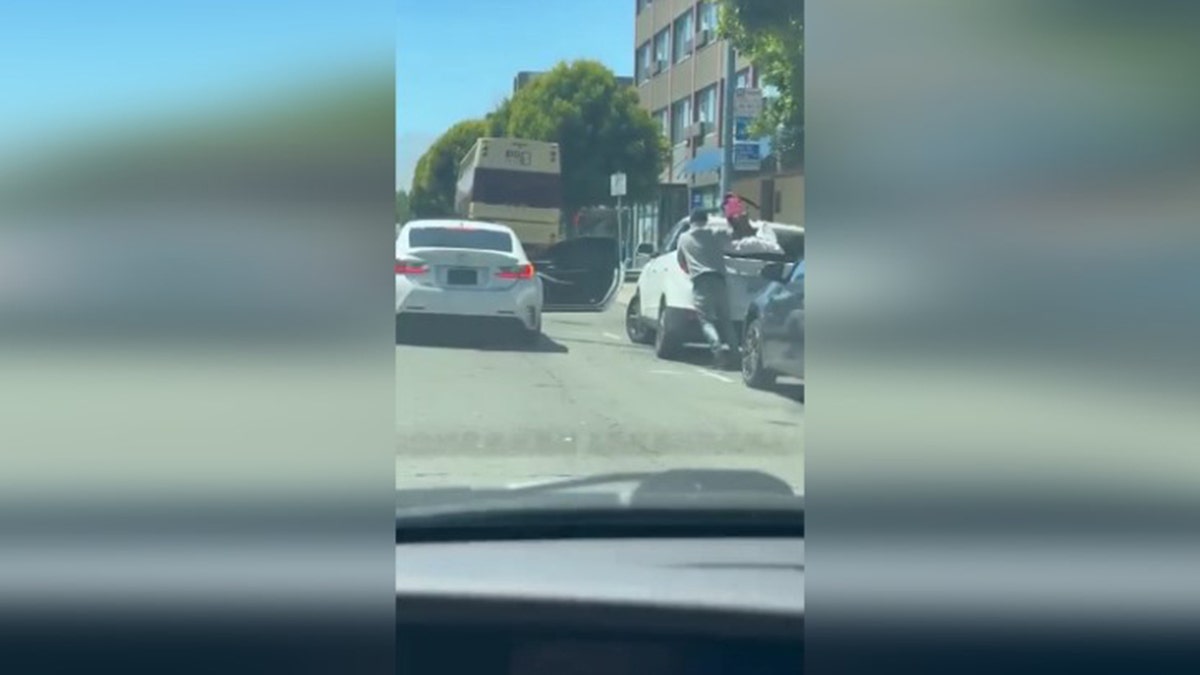 Videos sent to KTVU by a viewer, show the thief jump out of the vehicle and take a peek inside a parked SUV. After looking inside the vehicle, the thief is seen returning to their white Lexus car empty-handed to continue their hunt for people's valuables.
MISSISSIPPI WOMAN VISITNG CALIFORNIA FOUND DEAD AND WRAPPED IN PLASTIC INSIDE LOS ANGELES HOME
The witness' video captures the white sedan recklessly turning right on a red light as the culprits continue on their burglary rampage in the Bay Area.
"I started following them, and they just didn't care, obviously, that they were being followed or not, and it kept happening," the witness told KTVU.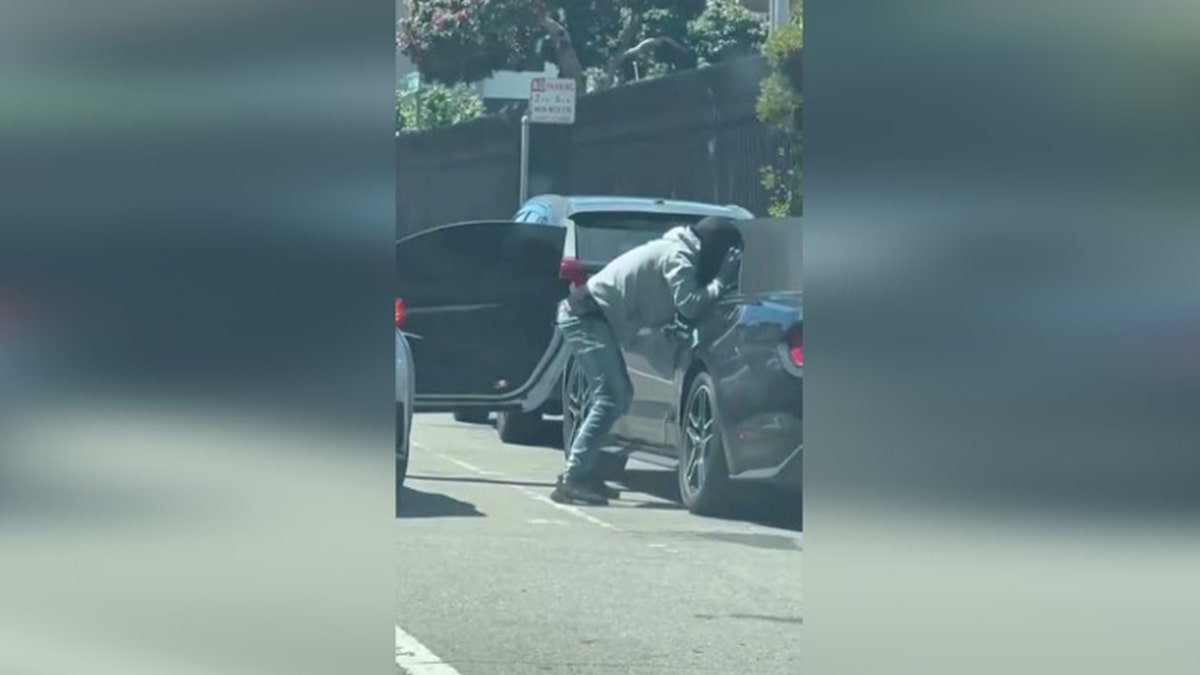 The thieves traveled several blocks, as the passenger continued to jump out of the vehicle and break car windows and snatch bags.
During one incident, a vehicle that was being burglarized had someone seated in the back. The person is heard faintly screaming when the suspect shatters the rear window and seized a bag from inside.
In another, the thief is seen removing multiple bags from a vacated vehicle.
TEXAS FATHER ARRESTED AFTER 3-YEAR-OLD CHILD BRINGS HANDGUN TO PRESCHOOL: POLICE
This incident is one of many recent brazen thefts in one of the country's most politically far-left cities. The city has faced a wave of recent bad headlines amid an ongoing crime wave, drug abuse epidemic and homeless crisis.
The high cost of living and layoffs in the tech industry are further saddling San Francisco. The city is facing a massive $780 million two-year budget deficit.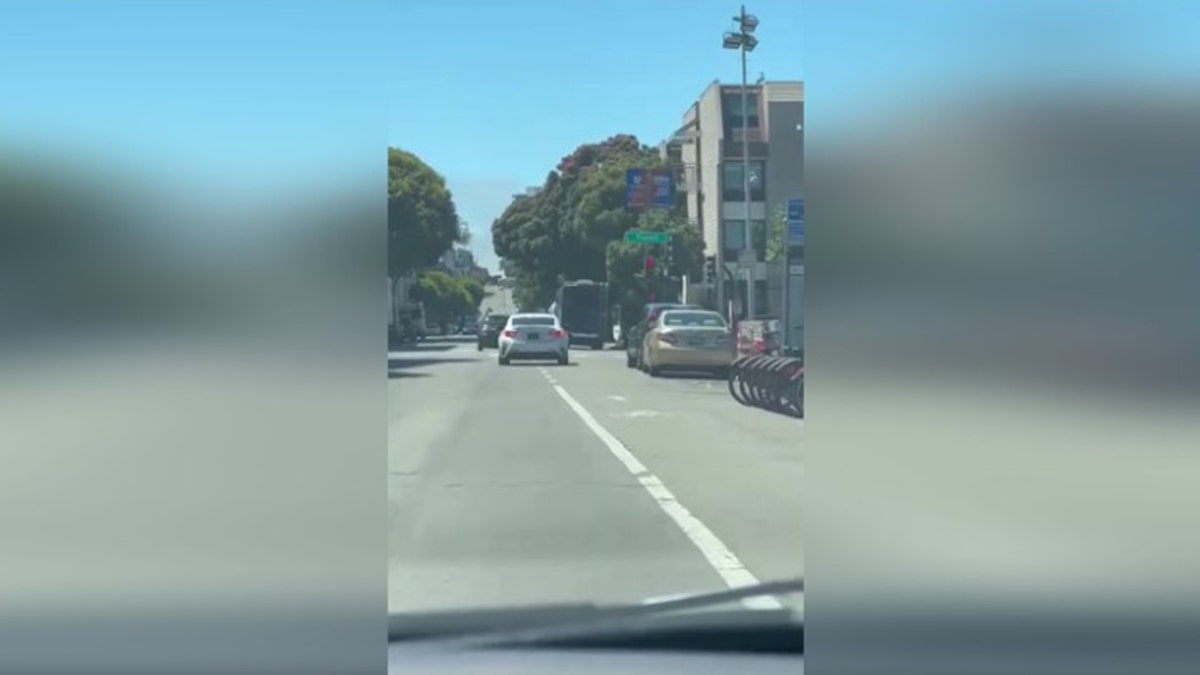 Downtown San Francisco has been affected more than other parts of the city. Vacancies in office buildings are currently at about 33%, more workers are staying home in a post-COVID world and some smaller businesses have left with a pool of fewer customers.
CLICK HERE TO GET THE FOX NEWS APP
The San Francisco Police Department did not immediately respond to Fox News Digital's request for comment.
Fox News Digital's Aaron Kliegman contributed to this report.