A California man was arrested after allegedly throwing lighter fluid on an employee at a pizza joint and threatening to light him on fire.
The incident took place at Allegro Pizza in the city of Thousand Oaks on Sunday at around 1:45 p.m. before the restaurant opened its doors to customers, restaurant owner Raul Ferrero told FOX 11 LA.
A cook was preparing pizzas for his shift when a man, later identified as Robert Haight, walked into the restaurant with his small dog, approached the worker and tossed liquid at him.
"He thought it was a joke," Ferrero said, referring to his cook. "He thought it was water. When he smelled the gasoline that was when he reacted."
CALIFORNIA POLICE FIND 5,000 POUNDS OF ILLEGAL FIREWORKS, EVACUATE DOZENS OF HOMES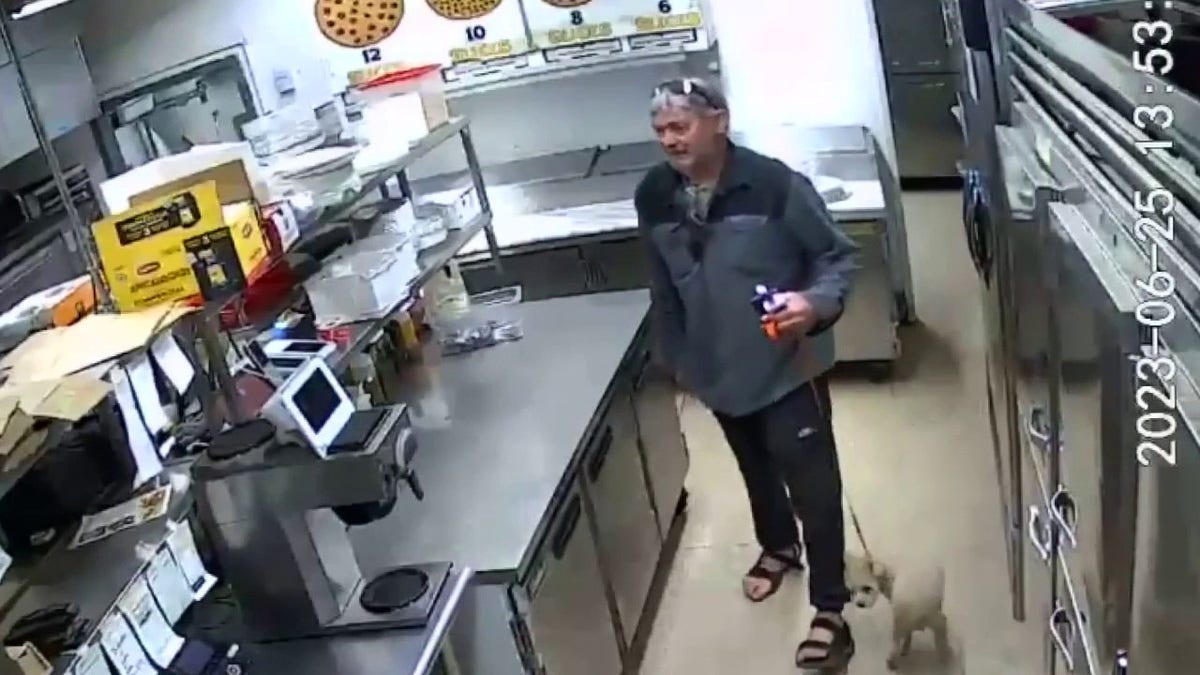 Haight allegedly sprayed the cook with lighter fluid then picked up a knife from the prep kitchen and followed the cook as he retreated into the kitchen.
The restaurant's surveillance cameras showed the cook walking into the kitchen with a chef's knife in one hand and a head of lettuce in the other. Haight can be seen following with a knife in one hand and his dog's leash and a small bottle in the other.
Both men ultimately exited out the back door of the restaurant and a good Samaritan jumped out of his truck and attempted to intervene. That man was also doused with lighter fluid before a witness said he "knocked out" Haight.
PUNCHES THROWN AT CALIFORNIA SCHOOL IN PROTEST OVER LGBTQ+ CURRICULUM, PRIDE MONTH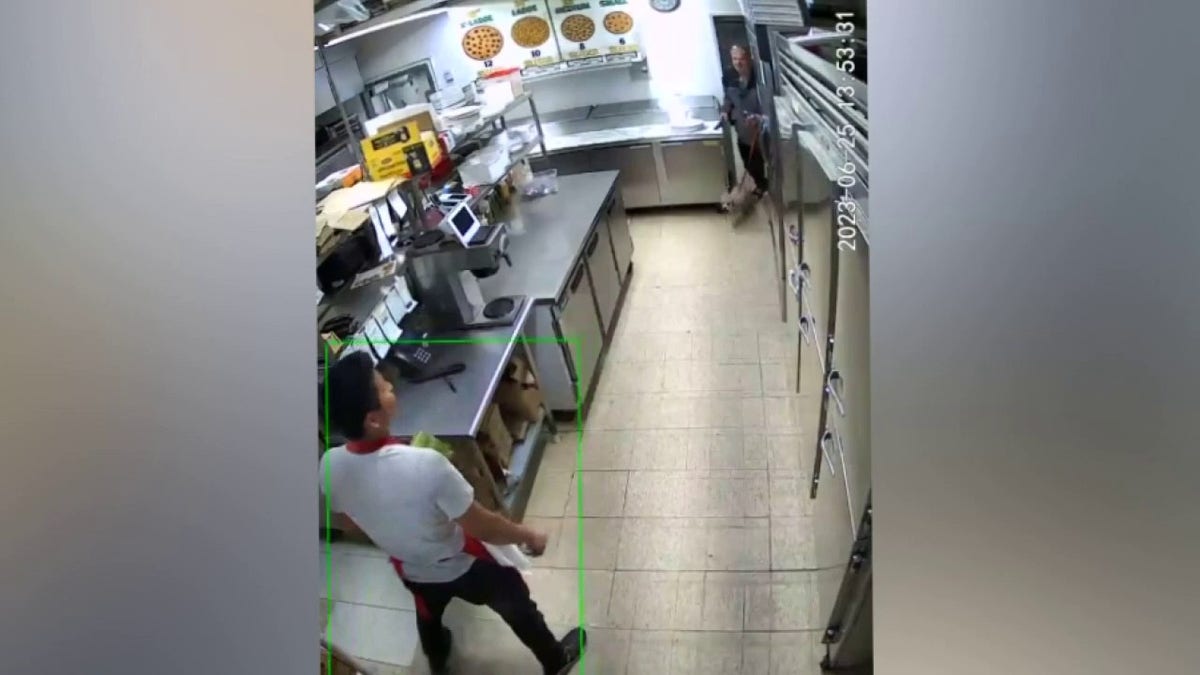 "I just pulled up, and the guy just got knocked out," one witness told FOX 11. "His head is bleeding and there was another guy in the parking lot, and he was saying, 'You need to get out of here, or I'm going to knock you out again.'"
Police arrived at the scene shortly after the punch.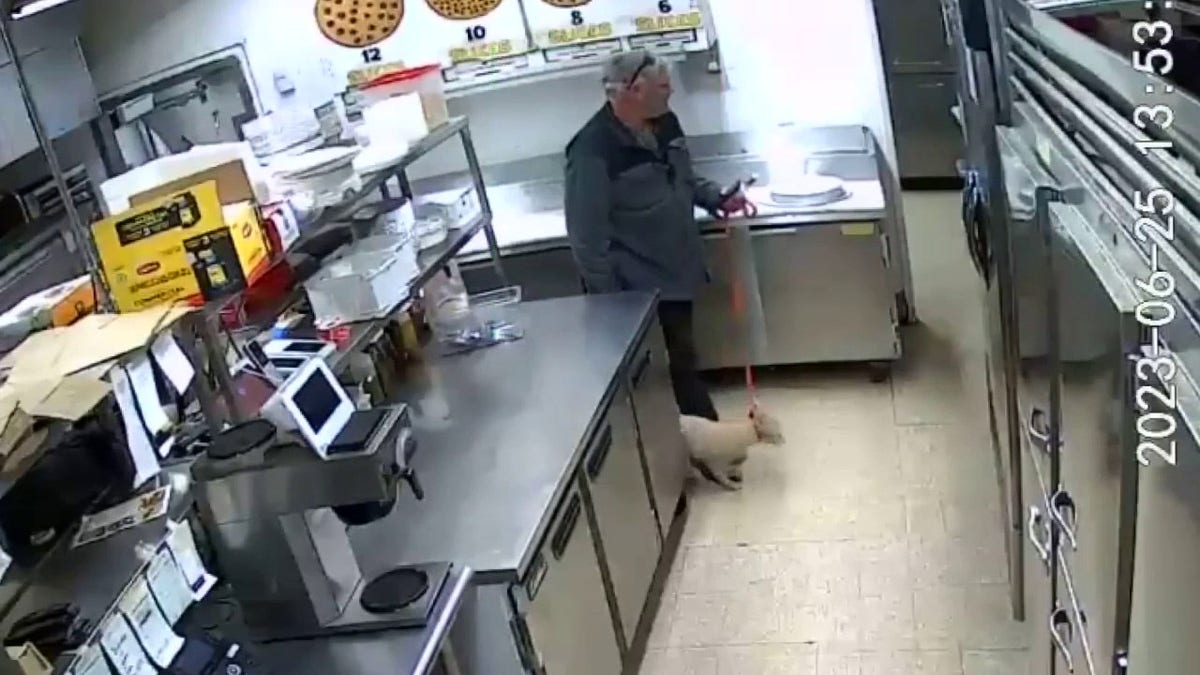 Haight was taken into custody and charged with attempted murder, assault with a deadly weapon and assault with a caustic chemical, according to Thousand Oaks Police. His bail was set at $500,000.
The dog Haight brought into the pizzeria was taken to an animal shelter.