As the City of Los Angeles struggled to reduce pedestrian deaths after its deadliest year in decades, state lawmakers have repealed jaywalking laws in the name of equity. And one high-profile prosecutor questioned whether the new rules are saving any lives.
So far this year, according to the Los Angeles Police Department, the city is on track to see a reduction from 2022's 20-year high in pedestrian fatalities. But nearly three-quarters of the deaths involved potential jaywalkers.
Deputy District Attorney John McKinney, the DA candidate who landed a life prison sentence for the man who killed rapper Nipsey Hussle, is calling the deadly results "predictable outcomes."
"The new law, which legalized jaywalking, was enacted in January of 2023 and has already led to 19 fatalities due to unsafe crossings" out of the 26 pedestrian fatalities in Los Angeles through Aug. 7, McKinney said. "California's pedestrian fatality rate is [already] 25% above the national average."
GRANDMA, 84, SLAMMED TO THE GROUND AFTER ALLEGEDLY BEING ATTACKED ON LOS ANGELES BUS, VIDEO SHOWS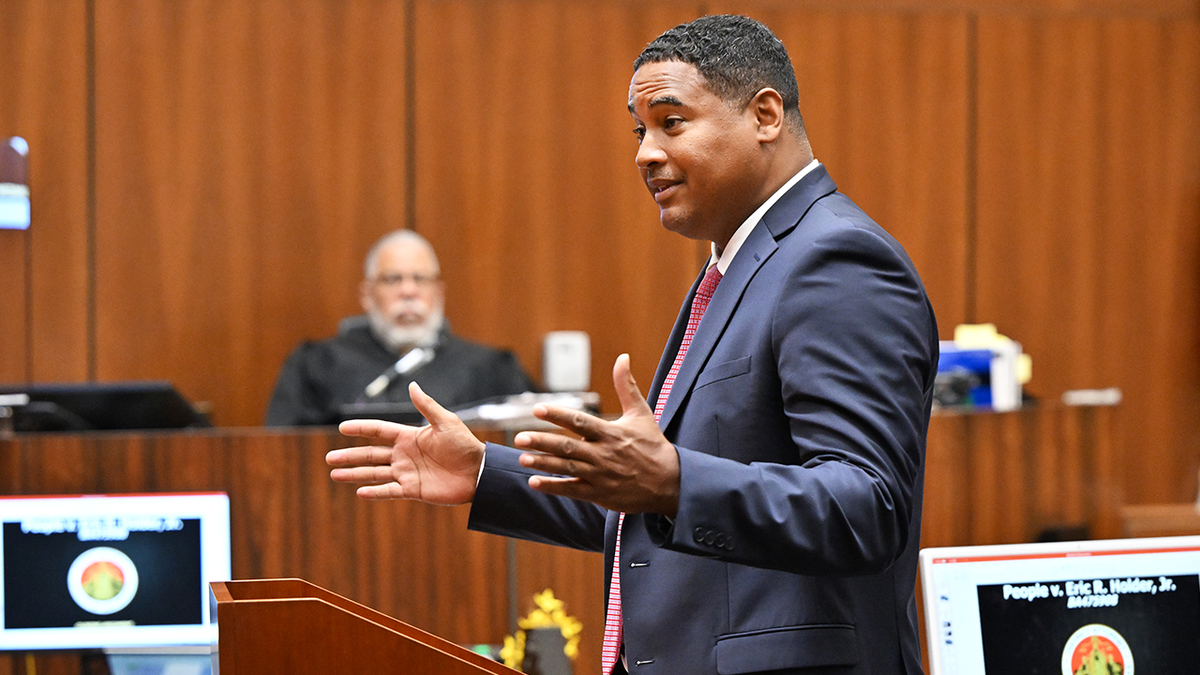 McKinney, who called the new jaywalking law "equity run amok," is running to unseat his incumbent boss, District Attorney George Gascon, in the upcoming 2024 election and has been sharply critical of soft-on-crime policies.
"Lawmakers justified legalizing jaywalking to reduce law enforcement's contact with citizens," McKinney said. "Supporters of the new law believed it would remove a justification for police to stop and question people in minority communities. The predictable trade-off for reducing traffic enforcement has been more deaths of pedestrians."
California state Assembly GOP leader James Gallagher told Fox News Digital that "legalizing jaywalking is a clear example of California Democrats' reckless disregard for public safety. Like so much of their legislation, this bill put Californians in danger in pursuit of a radical agenda to eliminate consequences for breaking the law."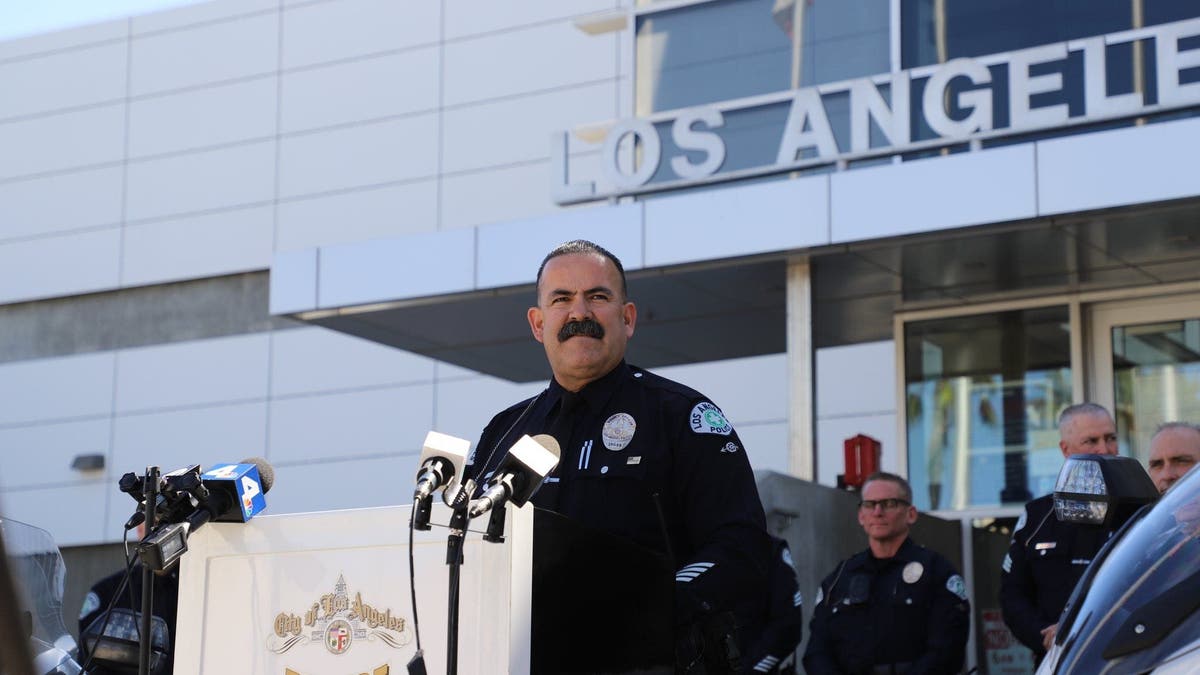 When the state's new "Freedom to Walk Act" legalized most instances of jaywalking in the state Jan. 1, Los Angeles had just come off of its deadliest year for pedestrians in two decades, according to LAPD statistics reviewed by Streets Are For Everyone, a local nonprofit.
LAPD DWINDLES TO SMALLEST FORCE SINCE 1990S DUE TO 'ANTI-POLICE RHETORIC,' POLICE UNION SAYS
In 2022, 157 pedestrians died in the city, SAFE director Damian Kevitt wrote earlier this year. The grim total exceeded 2021's number by 20%.
Traffic fatalities as a whole also passed 300 for the first time since 2003, according to the report, and cyclist fatalities also increased from 2021 totals.
The victims in pedestrian-related traffic deaths are overwhelmingly homeless, according to SAFE. They are 40.2 times more likely to be fatally struck by a car than everyone else.
Jaywalking laws were repealed, in part, because Democratic lawmakers argued that they unequally impact poor and minority communities, according to FOX Los Angeles.
MOB BEATS SECURITY GUARD TO DEATH OUTSIDE HOLLYWOOD NIGHTCLUB
"It should not be a criminal offense to safely cross the street," State Assemblyman Phil Ting, D-San Francisco, told the outlet last year. "When expensive tickets and unnecessary confrontations with police impact only certain communities, it's time to reconsider how we use our law enforcement resources and whether our jaywalking laws really do protect pedestrians."
The bill put lives on the line, and a new question is whether repealing the jaywalking laws really does protect pedestrians.
CLICK HERE TO GET THE FOX NEWS APP
"Our law only legalizes safe street crossings when no cars are nearby," Ting told Fox News Digital. "Jaywalking in traffic is still a citable offense."
He added that he has also supported other traffic safety measures, including adding speed cameras and lowering speed limits in certain areas.
"The Governors Highway Safety Association has said increases in pedestrian fatalities could be stopped by improving infrastructure, lowering driving speeds and focusing traffic enforcement on people who are speeding or exhibiting other dangerous driving behaviors, such as driving while distracted or impaired," he said.
For McKinney, the change is another road bump to restoring Los Angeles' diminished luster.
"Iconic streets and shopping plazas, once gathering places for happy residents and tourists, have recently become scenes of criminal chaos," he said. "There is an upsurge in crime going unaddressed, leading to a feeling of hopelessness and a lack of confidence in local government."