California dad charged with insurance fraud after he drove off cliff, killing autistic sons: feds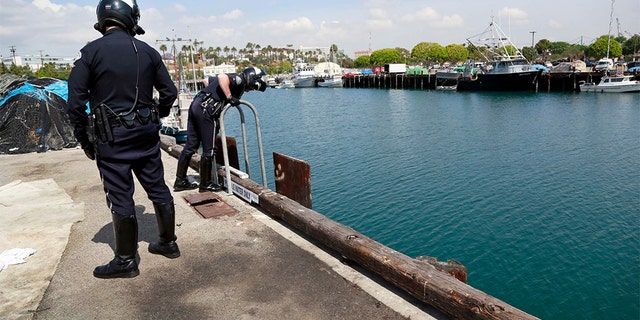 A father in California has been accused of driving his family, including his two autistic sons, off a cliff after he purchased $6 million insurance policies in case of accidental deaths.
Ali Elmezayen, 44, of Hawthorne, was charged with defrauding insurance companies following the April 9, 2015, episode, the U.S. Attorney's Office for the Central District of California announced Tuesday.
RHODEN FAMILY MURDERS HAVE LINK TO CUSTODY DISPUTE, OHIO AG SAYS
The father is accused of intentionally driving his two sons, ages 8 and 13, off a wharf at the Port of Los Angeles. While Elmezayen swam to safety, and his partner, who couldn't swim, was rescued by a fisherman, his children couldn't escape and drowned.
Prosecutors said that two years and 12 days earlier, Elmezayen bought the last of his insurance policies, which were purchased to cover his family in the event any of them accidentally died.
NJ SUPREME COURT RULES MORE THAN 20,000 DWI CONVICTIONS COULD BE TOSSED
Elmezayen, who is Egyptian, collected more than $260,000 in insurance payouts and wired most of the money back to Egypt, according to the U.S. attorney's office.
He was charged with mail fraud, wire fraud and aggravated identify theft, and is scheduled to appear in court for a preliminary hearing on Nov. 23.
Federal prosecutors, who have filed a motion to have Elmezayen held without bond, said the Los Angeles district attorney would have to bring any charges related to the deaths.
The Associated Press contributed to this report.