California clown holding bloody machete spooks highway drivers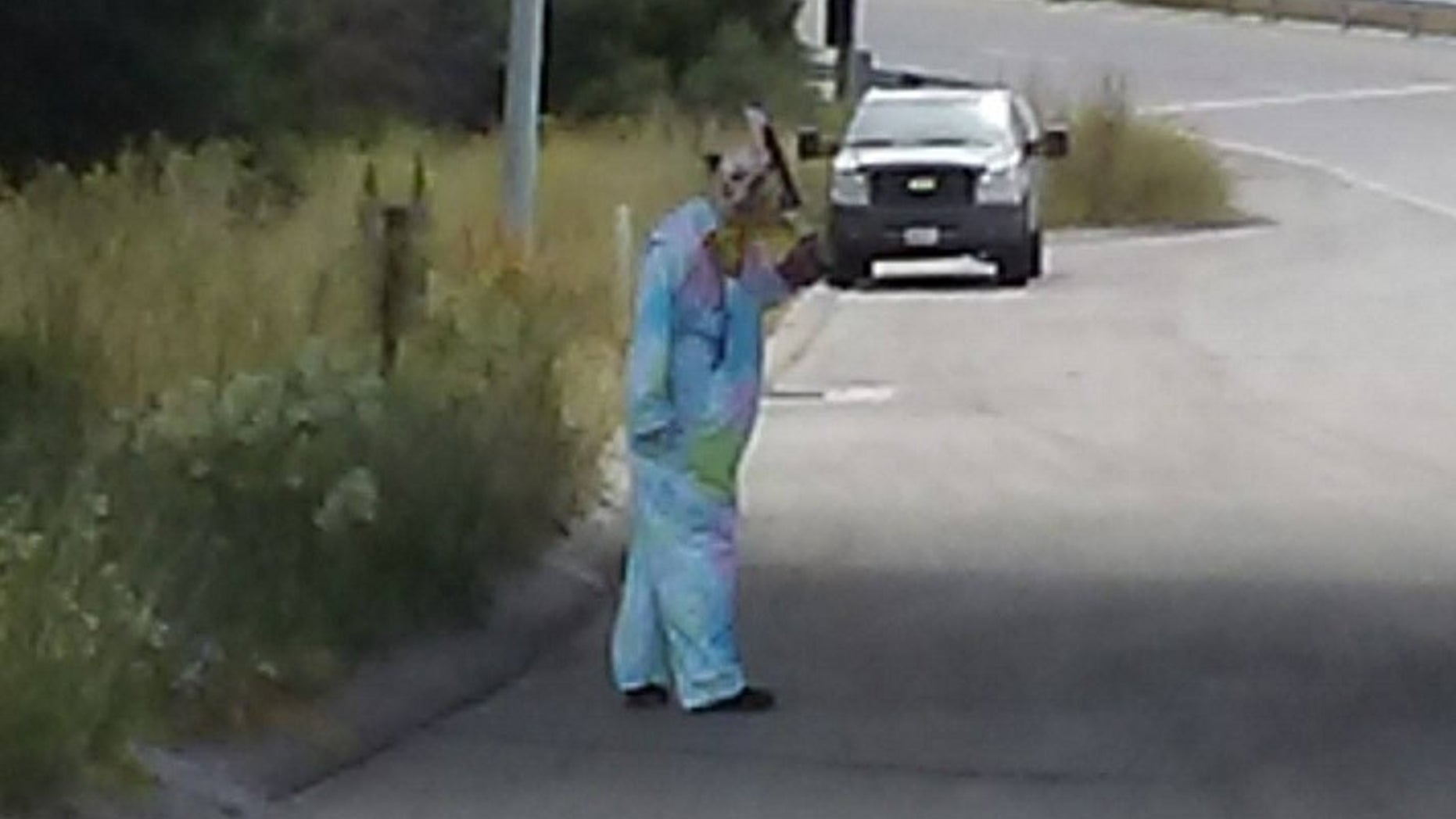 A clown waving a bloody machete over his head on the side of a California highway spooked passing drivers on Wednesday.
Larry Tovey, 61, of Gilroy, wore a clown suit and red and white makeup on his face while holding a machete caked in fake blood, according to KSBW.
CALIFORNIA PARK RANGERS SEARCH FOR 'PROMPOSAL' VANDAL
He stood on the side of Highway 101 between Prunedale and Aromas, with his thumb drawn out, a gesture commonly associated with hitchhiking.
"Two deputies contacted Larry, with their guns drawn, and eventually figured out what he was up to," the Monterey County Sheriff's Office said in a Facebook post.
CALIFORNIA INVESTIGATORS SEARCH HOME OF MISSING 5-YEAR-OLD BOY'S GRANDMOTHER
After handcuffing and questioning Tovey, the deputies determined he was not threatening anyone although the machete was real.
"He didn't actually threaten anybody. He just had a sick sense of humor," said Cmdr. John Thornburg of the Monterey County Sheriff's Office.