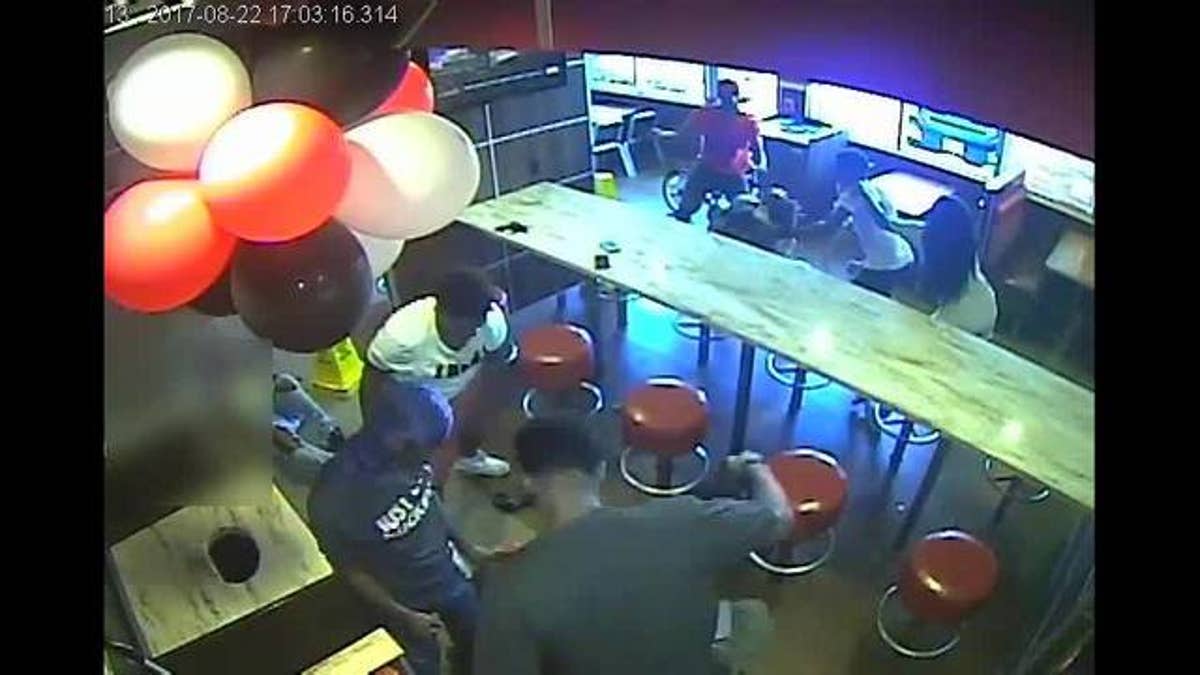 Police on Long Island are looking for several teenagers who are accused of attacking two boys in a Burger King.
It happened on August 22 in Valley Stream but police are just releasing surveillance video of the attack.
Detectives say two 16-year-old boys were inside a Burger King on W. Merrick Road around 5 p.m. when they were approached by a group of five males and two females and began beating them.
Both victims suffered contusions and lacerations to their heads before running away.
The victims suffered non-life threatening head injuries and were transported to a hospital for treatment.
Police ask anyone with information regarding the attack to call Crime Stoppers at 1-800-244-TIPS. They say that all callers will remain anonymous.

Click for more from Fox 5 NY.