Bulldog puppies stolen during gunpoint robbery returned unharmed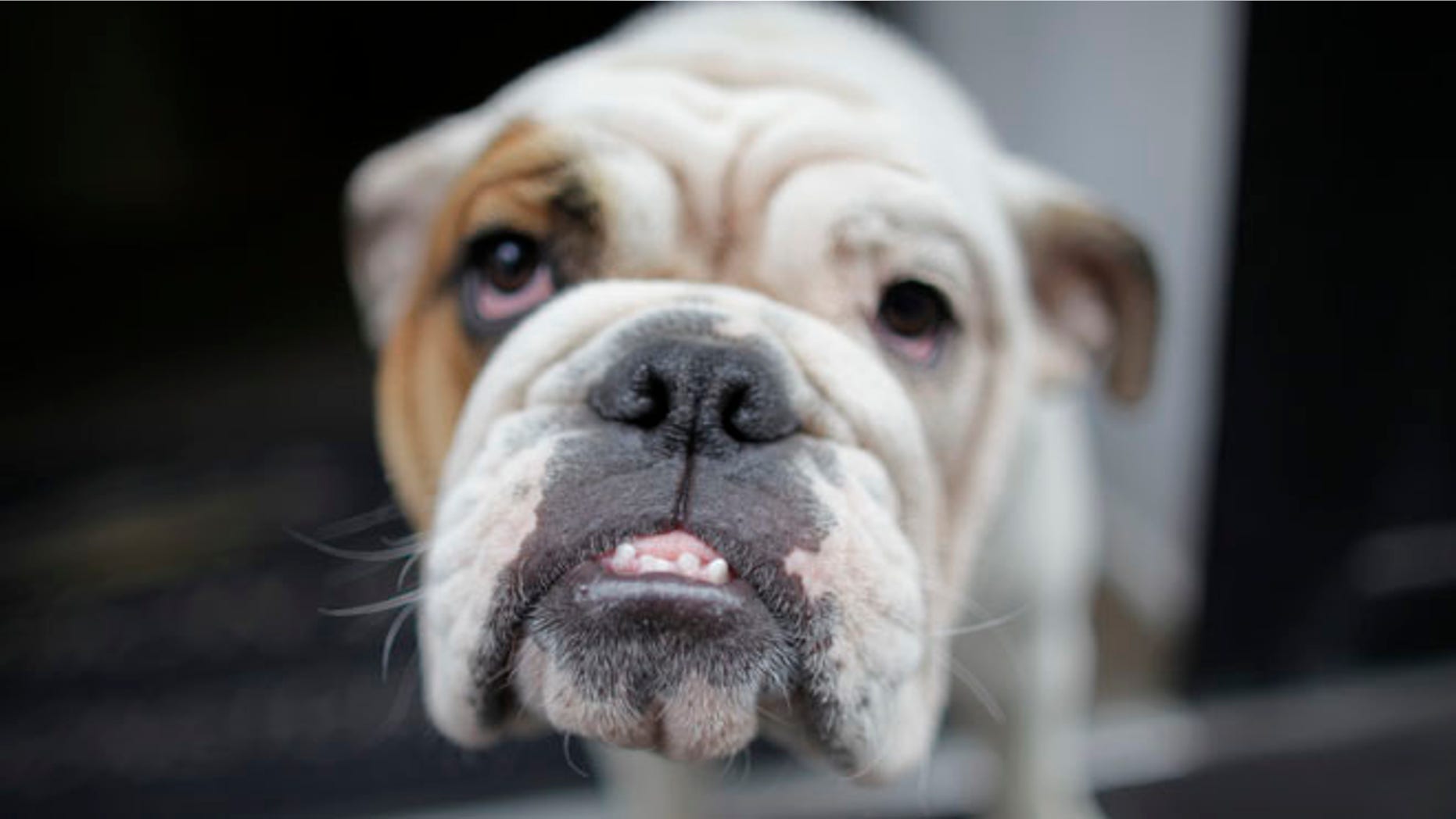 California authorities are reporting the safe return of two English bulldog puppies taken Christmas Eve during an armed robbery at a pet store.
The gunman was wearing a bandana when he walked into the Mr. Bulldog pet store in Pico Rivera and announced a robbery, MyFox Los Angeles reported.
The gunman demanded cash and a dog and then made off with $500 in cash and the two puppies who were each ten-weeks-old and being fed goat milk three times a day.
Mr. Bulldog manager Miriam Guillen told the ABC affiliate in Los Angeles that the puppies' father, a bulldog belonging to the owner of the pet store, tried to foil the robbery.
"His dog tried to jump on the suspect and that's when he shouted, 'I'll shoot your dog too. Hurry, I want the dog,'" Guillen said
The Pico River Sheriff's Station said both puppies were found unharmed. MyFox LA said Saturday that media coverage of the robbery and concern for the well-being of the dogs led to numerous tips.
One puppy was found wandering the street on Christmas Day. The other was returned to Mr. Bulldog on Friday.
The pooches were worth about $2,500 each.
The sheriff's station said the tips led to the arrest of three suspects, including the alleged gunman, a juvenile.