Dennis Rader, the BTK serial killer, murdered 10 people in Kansas between 1974 and 1991, confessed in 2005 and has been sitting in prison ever since — but the former compliance officer is now the "prime suspect" in at least two cold cases as investigators in three states are looking at his past with renewed scrutiny.
Led by a trailblazing Oklahoma sheriff, investigators believe Rader may have crossed much more territory than previously known — and branched out from his established habits of targeting victims in his hometown in brutal home invasion attacks.
When detectives in December circled back to the unsolved 1976 disappearance of a 16-year-old cheerleader from her aunt and uncle's laundromat in Pawhuska, Oklahoma, Osage County Sheriff Eddie Virden says his team uncovered possible evidence of Rader's involvement. Nine months later, he's recovered "items of interest" from Rader's former property.
On Thursday evening, Virden's office released a portion from Rader's journals that appears to reference the girl's case: "Bad Wash Day."
BTK BOMBSHELL: SHERIFF REVEALS 'PANTYHOSE LIGATURE' FOUND ON SERIAL KILLER'S FORMER KANSAS PROPERTY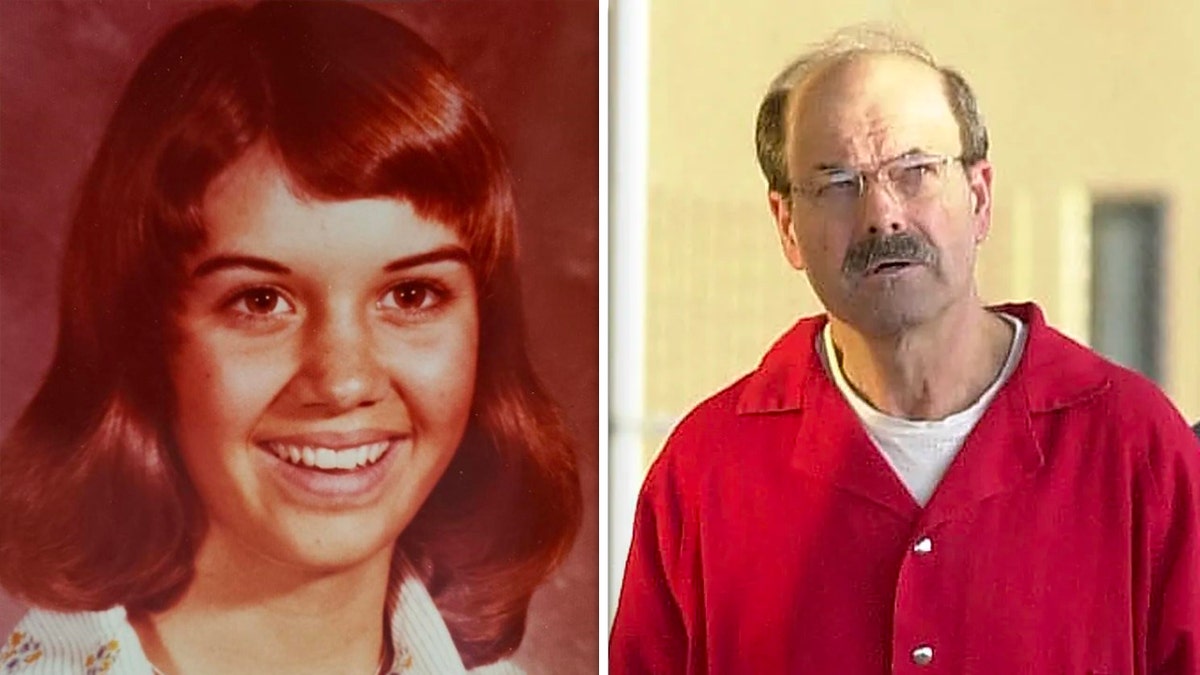 "Laundry Mat were a good place to watch victims and dream," the passage reads. "Sometime I have a pair of women underwear on and after watching a girl or lady, retrieve (sic) myself in bathroom…"
In Rader's other writings, Virden said, investigators found references to hidden trophies on his former property in Park City, Kansas. So they searched in April and found knotted pantyhose, which Virden described as a "ligature" that he believes is directly linked to Rader's moniker — BTK for "bind, torture, kill."
"We found them in the location that his writings said they would be found at, so I would call it significant," Virden told Fox News Digital.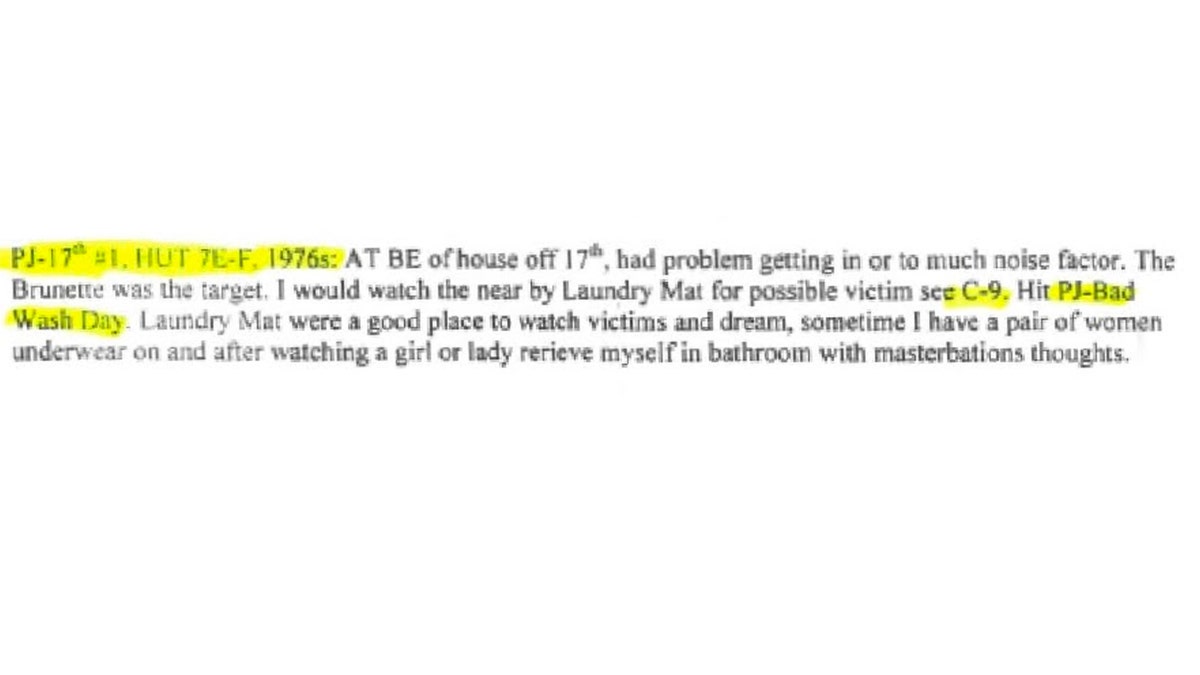 They wanted to search another part of the property, but it was covered in concrete at the time. Rader's house was knocked down after his arrest, and ownership of his property was transferred to Park City itself. So rather than seek a search warrant, Virden's office obtained cooperation from local police, and they teamed up to dig again on Tuesday, breaking through the cement and finding more "items of interest" that the sheriff says are evidence of Rader's crimes.
COPS RECOVER 'ITEMS OF INTEREST' IN NEW SEARCH OF SERIAL KILLER BTK'S FORMER KANSAS PROPERTY, SHERIFF SAYS
"We developed information of a specific location or possible items, of a trophy type nature, were placed by Dennis Rader back years ago. And we went to that location yesterday for the second time and worked with Park City [police], removed some concrete in that search," Virden said. "We located several items that we believe are related to crimes or possible victims from Dennis Rader."
WATCH: Oklahoma sheriff investigating BTK has warning for cold case killers
It wasn't yet clear, however, whether the crimes were the ones he already admitted to, or new ones, the sheriff said. However, he added, they clearly showed "some type of meaning," based on how they'd been buried.
Cynthia "Cyndi" Dawn Kinney was last seen leaving the laundromat in Pawhuska on June 23, 1976. Across the street, Rader's then-employer, the ADT security firm, was installing an alarm system at a new bank.
Rader, now 78, has denied any involvement in any slayings other than the 10 murders he already pleaded guilty to, and he says he wasn't involved in work at the bank in Pawhuska.
INVESTIGATORS SEARCH BTK DENNIS RADER'S FORMER KANSAS PROPERTY AMID UNSOLVED MISSING PERSONS, MURDER CASES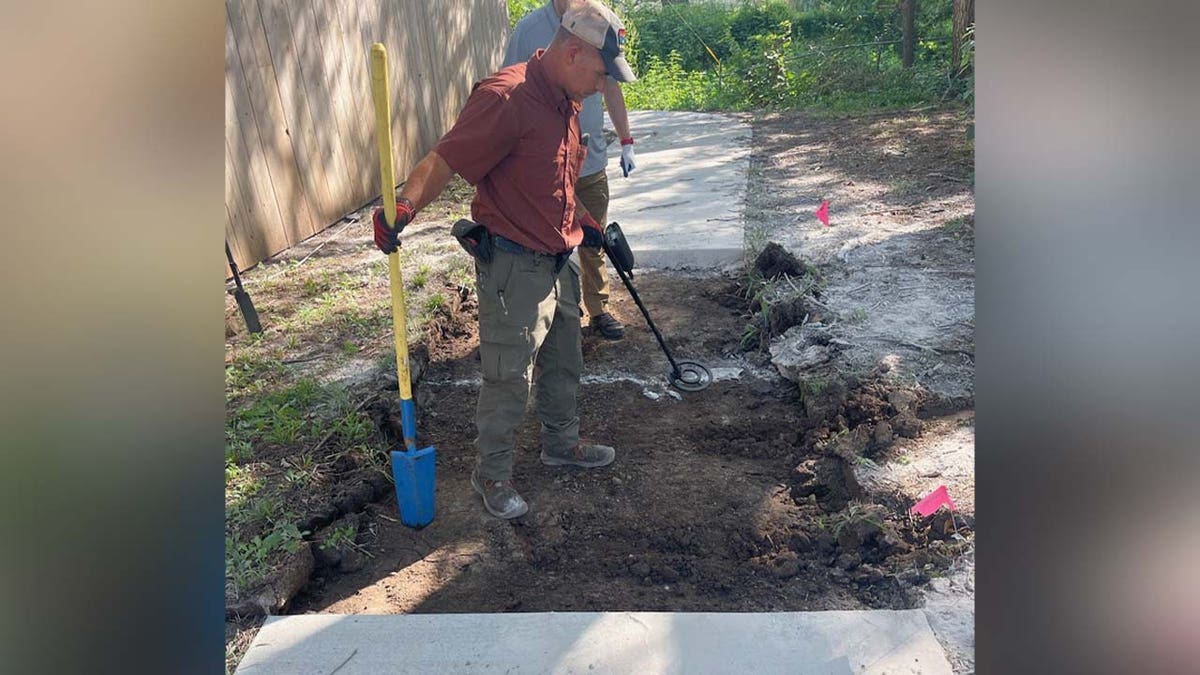 While Rader waived his Miranda rights to speak with Virden's office, he eventually stopped cooperating, calling the Kinney investigation "a BTK witch hunt."
Rader told Fox News Digital that detectives and "Feds" have visited several other locations as well, including the property his father owned decades ago in Missouri, "looking for dead bodies [and] clues elsewhere."
The FBI did not immediately respond to a request for comment. Rader's federal public defender declined to comment.
Investigators have been playing their cards close. Virden's office found the ligature in April but didn't reveal it until an interview with Fox News Digital on Wednesday, after confirming new "items of interest" had been recovered hours earlier. Specifics about those items have not been released.
Another cold case, the murder of 53-year-old Shawna Garber, who was last seen on Halloween in 1990, shared suspicious similarities with some of Rader's other victims. Her case is in the hands of the McDonald County Sheriff's Office in Missouri. The Kansas woman's decomposing remains were found about a month after she was last seen, hogtied on property across the Missouri state line. Authorities could not identify her remains until 2021 through modern DNA testing.
WATCH: Investigators find 'pantyhose ligature' during search of serial killer BTK's former Kansas property: Sheriff
SERIAL KILLER BTK SAYS PRISON CELL SEARCHED AMID COLD-CASE PROBES; DENIES INVOLVEMENT
Virden, who visited Rader in the El Dorado prison alongside Kansas and Missouri investigators in April, says he believes the convicted killer is a prime suspect in Garber's death, too.
Investigators tell Fox News Digital they are looking into Rader as a possible suspect in other cases as well, although they declined to go into specifics.
Police arrested him in 2005 after years of cat-and-mouse games in which he taunted investigators and the media with messages, ultimately leading police to his own doorstep by failing to cover his tracks.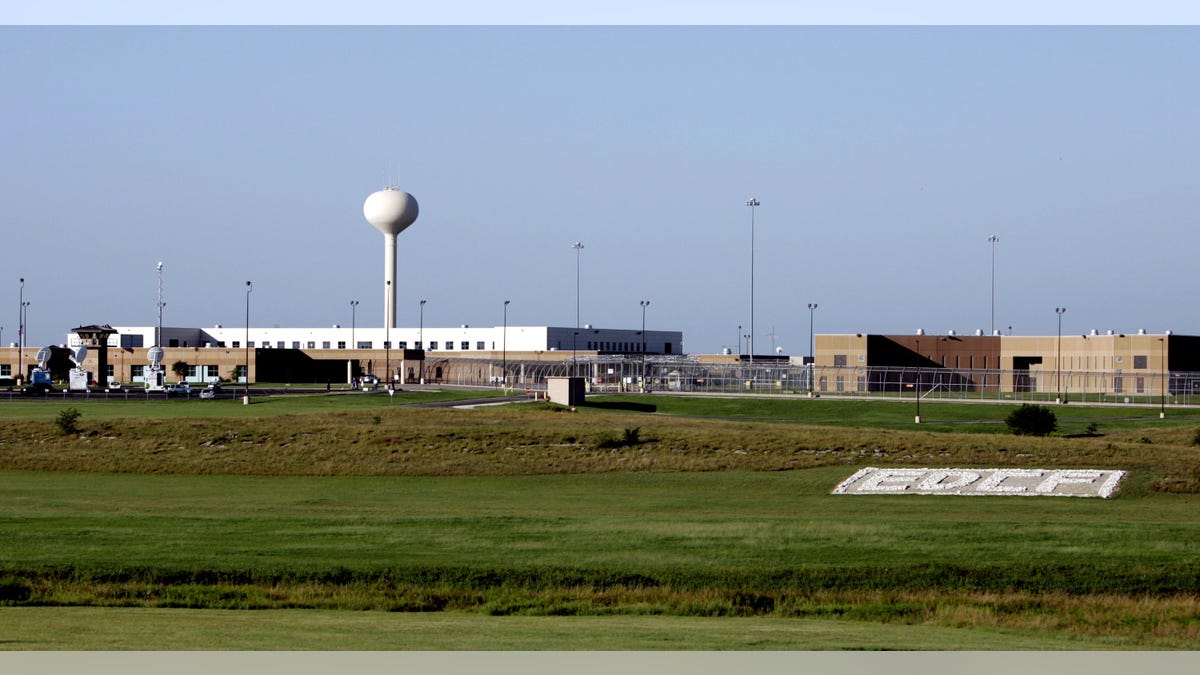 CLICK HERE TO GET THE FOX NEWS APP
He gave code names to his victims, referring to them as "projects," wrote detailed notes and saved trophies from his kills. Even Verdin has a nickname in Rader's book, "Cowboy."
The killer also has code names that investigators have not yet deciphered: among them, "Prairie," "Iron Mountain," and, the possible Kinney case, "Bad Wash Day."
BTK is currently serving 10 consecutive life sentences in a Kansas prison.