Broward sheriff's captain who allegedly told responders to 'stage' instead of enter Parkland school resigns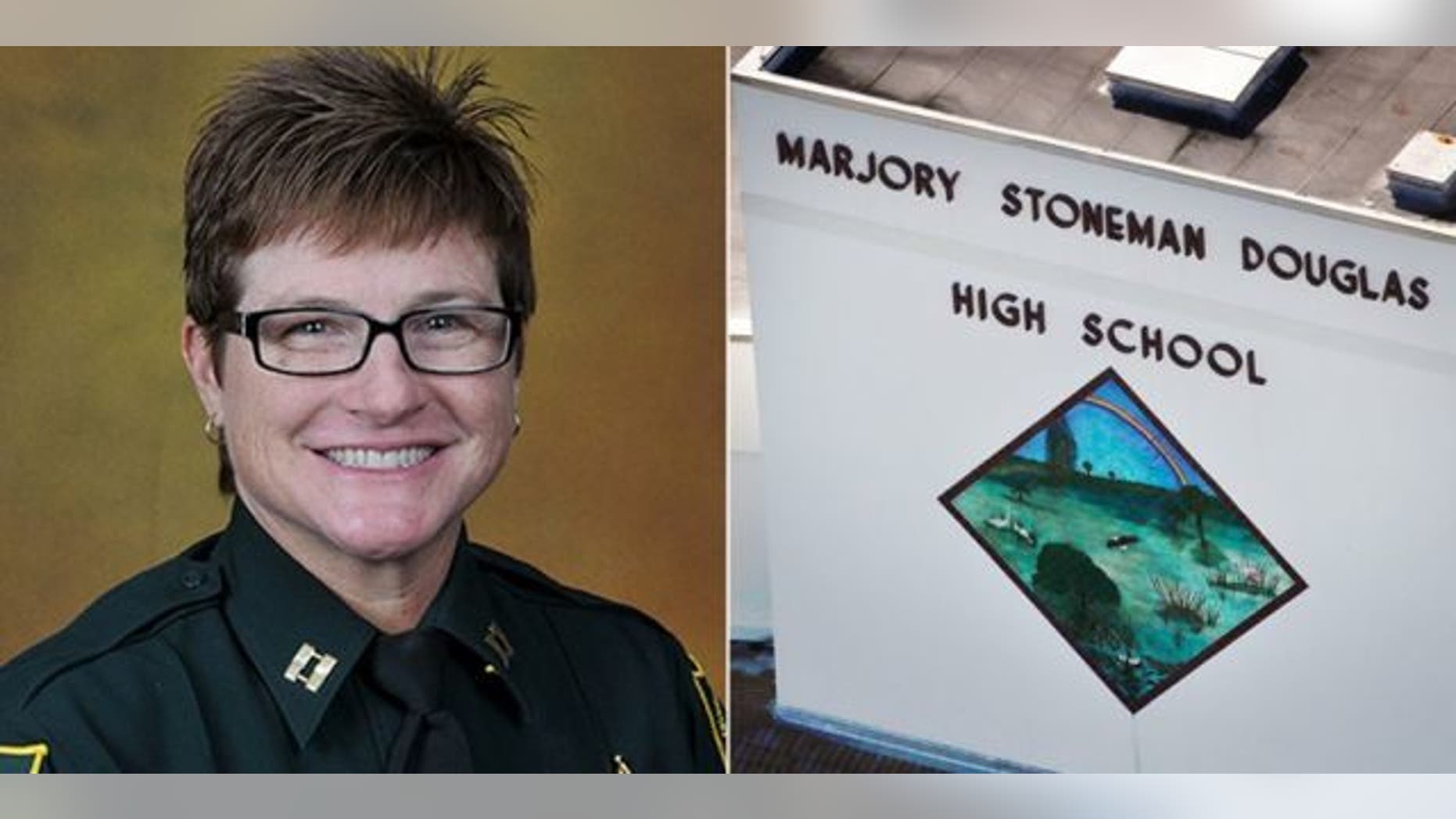 The Broward County sheriff's captain who allegedly ordered first responders to "stage" outside Marjory Stoneman Douglas on Feb. 14 — rather than rush into the building — has resigned.
Jan Jordan submitted her resignation to Sheriff Scott Israel on Monday night, noting it would be effective on Tuesday, according to a news release from the sheriff's office.
BROWARD SHERIFF'S CAPTAIN WHO GAVE INITIAL ORDER TO 'STAGE,' NOT ENTER, STONEMAN DOUGLAS IS ID'D
Multiple law enforcement sources told Fox News in March that Jordan apparently directed responding deputies and units to "stage" or form a "perimeter" outside the high school, as one of the largest mass shootings in modern U.S. history unfolded inside.
Sources said her alleged commands would have gone against all training protocols, which instruct first responders to "go, go, go" until the shooter is neutralized. As law enforcement arrived at the school campus, the identity of gunman Nikolas Cruz, 20, and his exact location, were still unknown.
In June, the sheriff's office confirmed Jordan was to be replaced in her role with a higher-ranking official as part of a re-evaluation of the contract the city has with the sheriff's office. It was unclear whether that status change was due to her efforts at Stoneman Douglas in February.
Seventeen people were killed and 16 others were wounded in the massacre.
Cruz, a 20-year-old former Stoneman Douglas student, has been charged in the murders. He has pleaded not guilty, but his attorneys have said he will plead guilty in exchange for a life sentence. Prosecutors are seeking the death penalty.
Fox News' Matt Finn contributed to this report.