Broward sheriff's captain who gave initial order to 'stage,' not enter Stoneman Douglas, to be replaced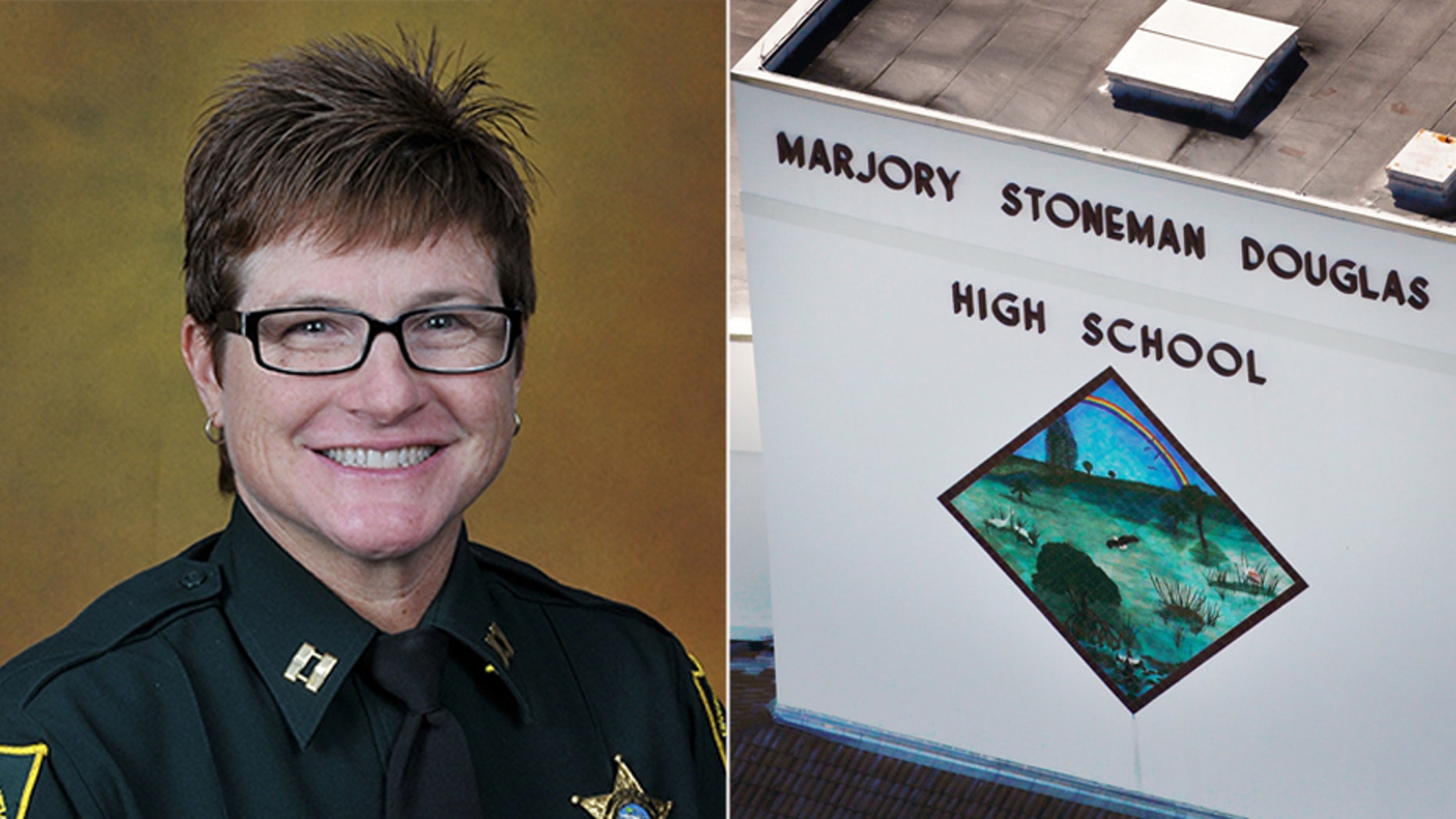 Jan Jordan, the Broward County sheriff's captain who allegedly directed emergency responders to "stage" outside Marjory Stoneman Douglas High School on Feb. 14, rather than rushing immediately into the building, will be replaced.
Jordan, who was in her role since March 2017, will be replaced with a higher-ranking officer — a major — as part of a re-evaluation of the contract the city has with the sheriff's office, officials confirmed to Fox News on Thursday.
BROWARD SHERIFF'S CAPTAIN WHO GAVE INITIAL ORDER TO 'STAGE' NOT ENTER STONEMAN DOUGLAS IS ID'D
Multiple law enforcement sources told Fox News in March that directions from commanding officials for first responders arriving at the school went against all training, which instructs emergency responders to "go, go, go" until the shooter is neutralized. Jordan was said to be the commanding officer on the scene of the massacre.
It was not immediately clear whether Jordan was being replaced due to her leadership at Stoneman Douglas in February.
Michael Udine, commissioner of Broward County, told the Sun-Sentinel that changes must be enacted "when there are reports of incident commanders being unable to make real-time decisions."
"While no one is responsible for the crime besides the shooter, these continuous reports of failure in the system are extremely troubling and must be addressed," Udine said.
The city, which hired security consulting firm Center for Public Safety Management LLC after the shooting, has asked Broward Sheriff Scott Israel for three recommendations for Jordan's replacement.
Parkland's current contract with the sheriff's office, which includes 43 personnel, will expire on Sept. 30, 2019.
Fox News' Kathleen Reuschle and Matt Finn contributed to this report.