Brother of NYC man who dismembered boy found dead stuffed in closet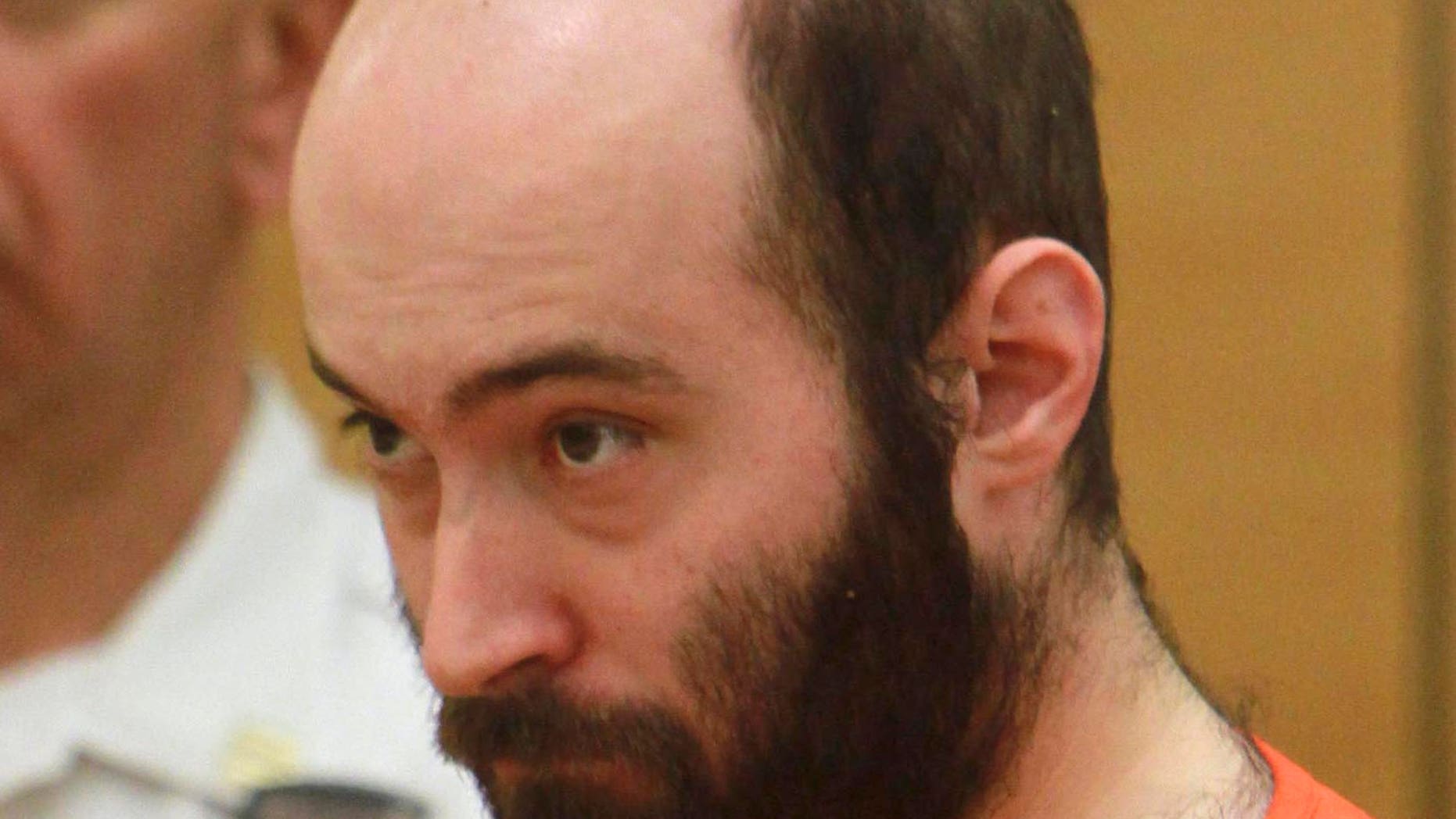 Detectives are investigating a murder in a home where a young boy was dismembered nearly six years ago in a crime that shook New York City.
Tzvi Aron, 29, was the brother of the man who killed the boy. He was found dead Friday. His body was bound with tape, wrapped in a blanket and stuffed in a closet in his basement apartment. He lived in Brooklyn's insular Kensington neighborhood.
Police sources told the New York Post Aron was threatened last month.
In December a caller to the Aron home threatened to "burn your house down," the paper reported, citing sources.
Over the years Tzvi and his family have received dozens of death threats after his brother's horrifying killing, the Associated Press reported.
It was unclear how Tzvi was killed.
His brother, Levi Aron, pleaded guilty in the kidnapping and killing of 8-year-old Leiby Kletzky in July 2011. Leiby got lost on his walk home from a religious day camp. It was the first time he was allowed to walk alone, and he was supposed to travel about seven blocks to meet his mother, but missed his turn. He ran into Levi Aron on the street, who promised to take Leiby home.
But instead, Aron brought the boy about 40 miles upstate to Monsey, New York, where he attended a wedding before bringing him back to his home. He kept him there overnight and the following day as he went to work at a hardware store.
Meanwhile, a massive search for the boy was underway in Borough Park section of Brooklyn, home to one of the world's largest communities of Orthodox Jews outside of Israel. Thousands of volunteers from the Hasidic community had assembled to comb the streets. Aron is Orthodox but not Hasidic. The Hasidim are ultra-Orthodox Jews.
When Aron noticed flyers plastered on lampposts with the boy's photo, he says he got spooked, went home and suffocated the boy, police said. A toxicology report found Leiby had also been drugged.
Detectives found the boy's severed feet, wrapped in plastic, in a freezer at Aron's home, about 2 miles from the boy's home. A cutting board and three bloody carving knives were found in the refrigerator. The rest of the boy's body was discovered in bags inside a red suitcase in a trash bin about a mile from the home. His legs had been cut from his torso.
Levi Aron pleaded guilty to kidnapping and killing the boy, and is serving 40 years to life in prison.
In the years since, his family remained at the home in Brooklyn, which is divided into apartments. Tzvi lived in the basement apartment; Levi had lived on the top floor. Another brother lives there. The family's mother died from cancer and a sister, Sarah, died while institutionalized with schizophrenia before Levi Aron was arrested, according Levi Aron's psychiatric report obtained by the AP.
Police surrounded the house with crime scene tape Friday.
"It was spooky," neighbor Kathleen Henderson told the Daily News about. "Everyone keeps an eye an on that house for obvious reasons. No one trusted them after that incident with the little boy."
The Associated Press contributed to this report.