Breeze blamed: Gang rape defendant claims wind carried DNA from beer can to condom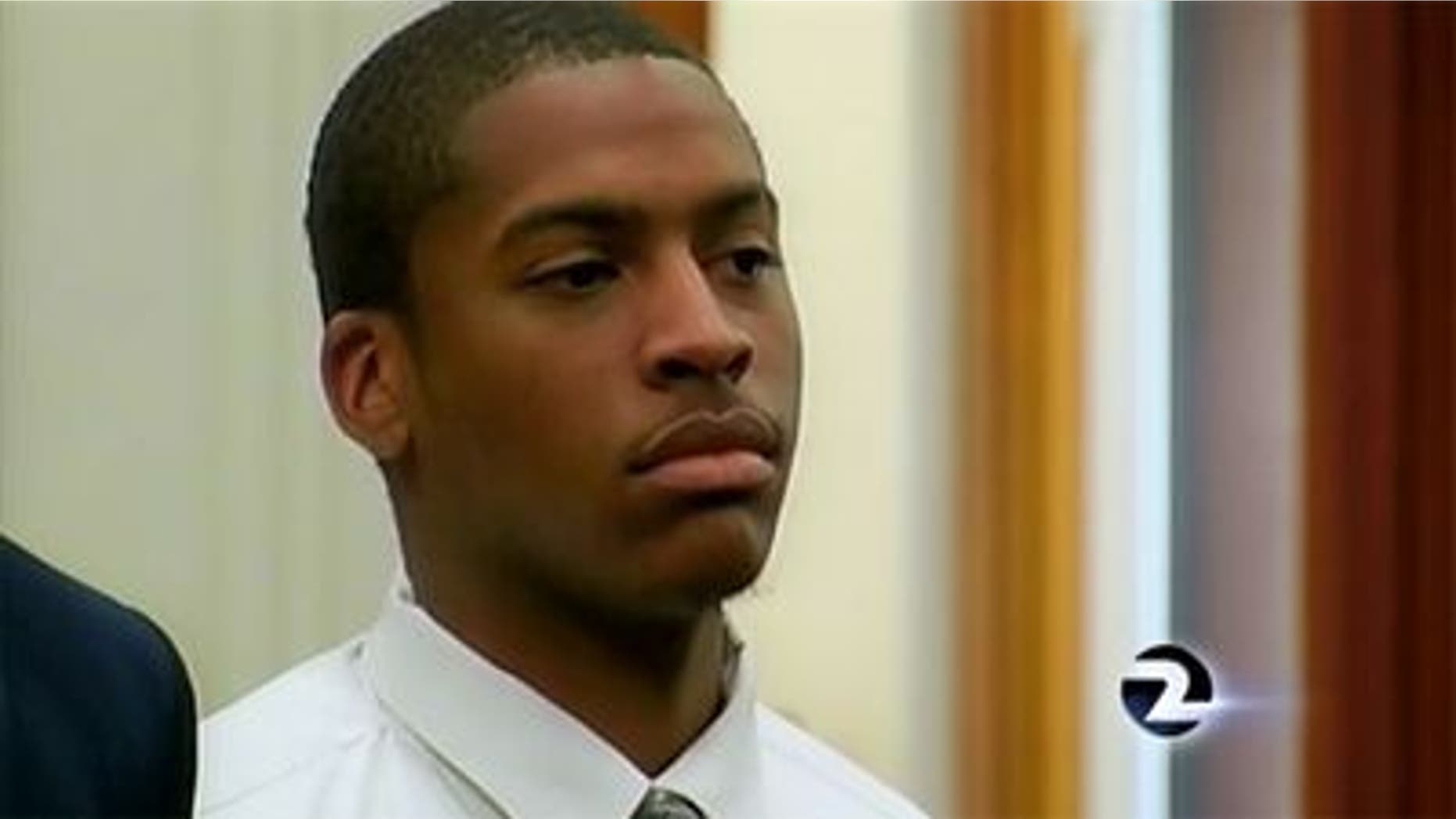 The attorney for man charged in the 2009 gang rape of a 16-year-old girl is claiming that wind could have transferred the defendant's DNA from a beer can to a used condom found at the crime scene.
Marcelles Peter, 20, went on trial Monday for his alleged participation in the Oct. 24, 2009, attack on the girl outside her homecoming dance in Richmond, Calif. -- a brutal crime that stunned the nation. Peter is among a group of six men and teenagers charged with assaulting the girl, whom police say was raped repeatedly and severely beaten for more than two hours in a school courtyard, while as many as 20 other people watched.
The victim, 5-foot, 2 inches tall and weighing 100 pounds, was lured to a dark courtyard outside Richmond High School, where police say she drank a large amount of brandy. After she refused sex with her attackers, authorities say she was raped, robbed and beaten unconscious in a sustained sexual assault that some investigators called the worst they had ever seen. Though as many as two dozen people stood and watched, the attack ended when a woman in the neighborhood heard what was happening and called 911.
The girl, who some bystanders thought was dead, was found unresponsive under a picnic table and air-lifted to a hospital in critical condition. The victim recovered and is expected to testify at the trial.
Gordon Brown, Peter's attorney, told jurors Monday that wind from the helicopter could have compromised evidence at the scene and carried Peter's DNA from a beer can to a broken used condom found in the courtyard, according to the Contra Costa Times. Brown was not immediately available for comment when contacted Tuesday by FoxNews.com.
Contra Costa County District Attorney John Cope, meanwhile, said Peter "played an active, sexual role" in the attack. Cope described the attack as nearly fatal for the 16-year-old sophomore, Fox affiliate KTVU reported.
"These acts or assaults took place over a time period of over two and a half hours, until almost midnight," Cope said, according to the station.
Peter, who was a teenager charged as an adult, is on trial this week along with 22-year-old Jose Montano.
A group of seven men and teenagers were initially arrested in the attack. Charges against one of the suspects were dropped due to lack of evidence. Two defendants took plea deals to avoid a trial.
Ari Morales, 19, was sentenced to 27 years in prison after pleading guilty to rape by a foreign object in concert, and no contest to rape in concert and forcible oral copulation in concert, the Contra Costa Times reported. Manuel Ortega, 22, was sentenced to 32 years in prison for rape in concert, rape by a foreign object in concert, forced oral copulation in concert resulting in great bodily injury, and robbery.
Reflecting the intense community reaction to the attack, the two juries that will be deliberating at the rare dual trial took four months and a pool of 900 potential jurors to seat.
The victim's father, who was searching for her outside the school while police rushed to the scene, is also taking the stand. The trial could last until mid-July.
Click for more from the Contra Costa Times
FoxNews.com's Cristina Corbin and the Associated Press contributed to this report.