Boston Marathon suspect's friends plead not guilty to obstruction charge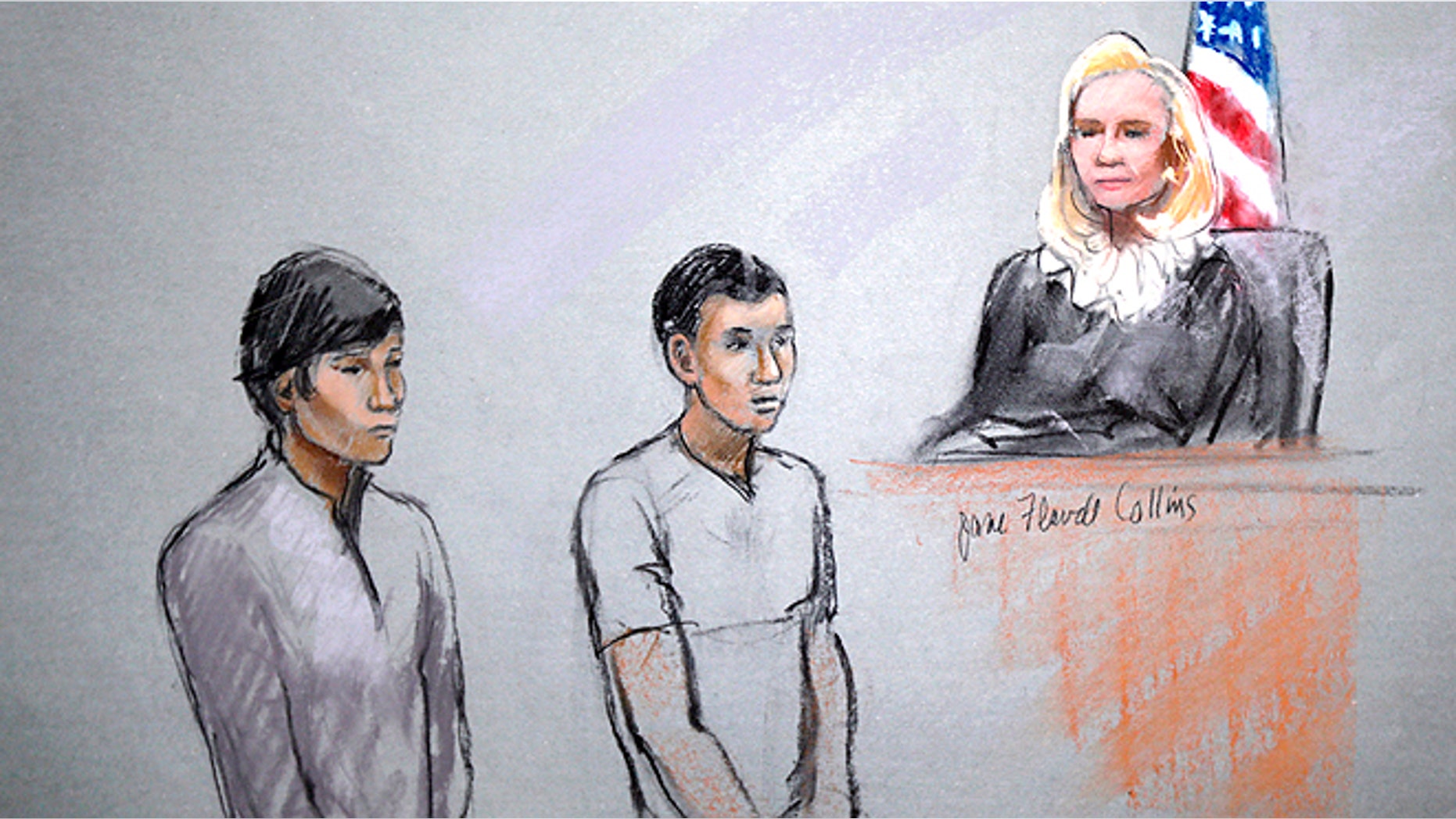 BOSTON – Two college friends of the surviving Boston Marathon bombing suspect pleaded not guilty Tuesday when they were arraigned on charges of disposing evidence from the suspect's dorm room.
Dias Kadyrbayev and Azamat Tazhayakov were arraigned in federal court on charges of conspiracy to obstruct justice. If convicted, they face up to 20 years in prison.
Prosecutors say the 19-year-old men, both from Kazakhstan, tried to thwart the investigations into the April 15 explosions by throwing away fireworks and other items they found in Dzhokhar Tsarnaev's dorm room the day before his capture.
Authorities later discovered the fireworks in a New Bedford landfill.
Like Tsarnaev, they were students at the University of Massachusetts Dartmouth at the time.
Lawyers for both men have said they did nothing wrong.
The Associated Press contributed to this report