Big waves hit Hawaiian Islands' north shores, California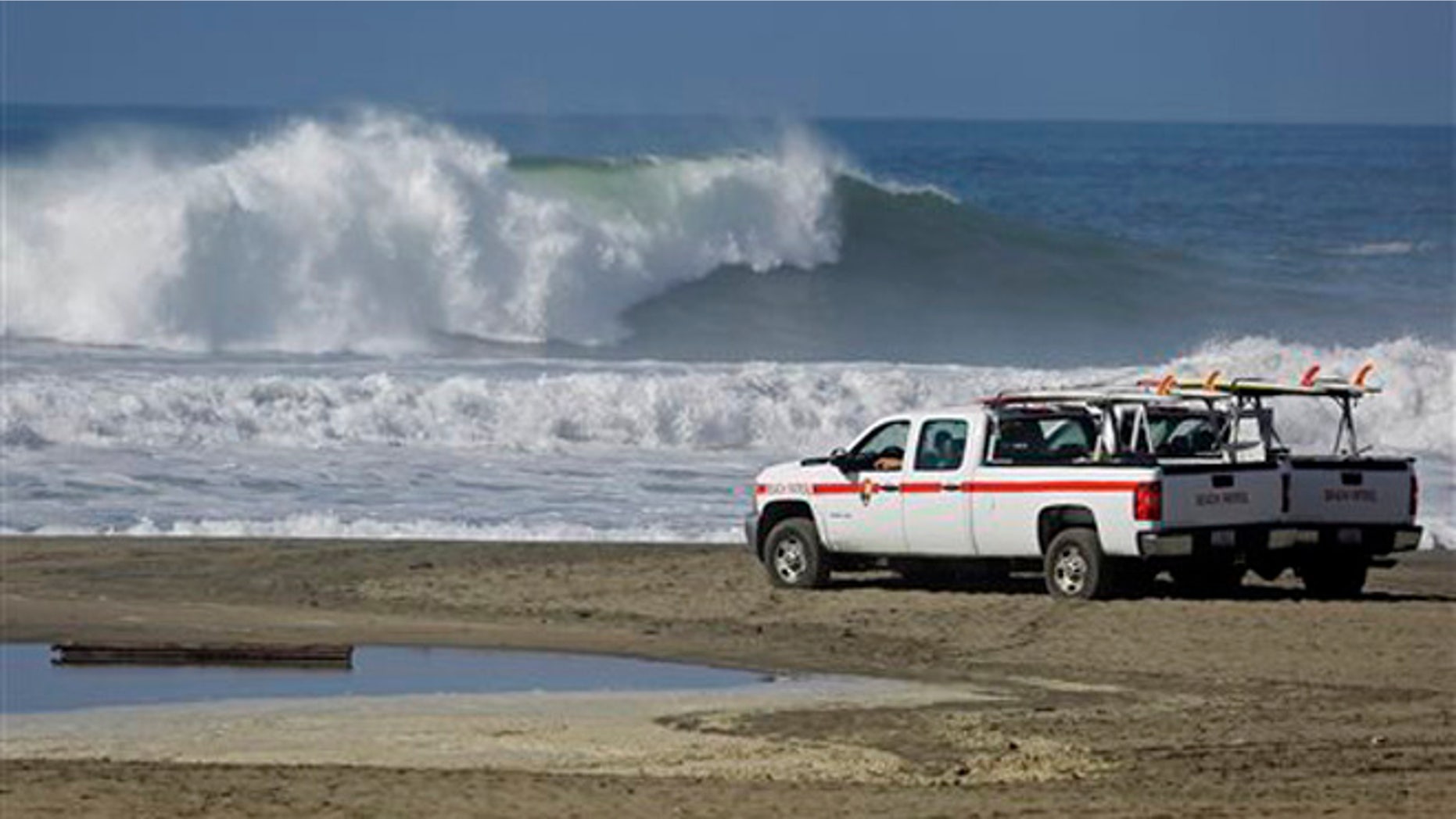 HONOLULU – The north shores of all the Hawaiian Islands were under a high surf warning on Wednesday, with forecasters expecting 25- to 30-foot waves to mark the start of Hawaii's big-wave season.
The swells hitting Hawaii and California are probably connected to the same low-pressure weather system in the Pacific Ocean, said Derek Wroe, a meteorologist with the National Weather Service.
"We get our biggest waves in the wintertime, and we're leading up to that," Wroe said.
Officials on Hawaii's Big Island closed six beaches because of dangerous surf conditions. One beach on Maui was closed after waves flooded a parking lot.
Wroe warned spectators to keep away from the waves because what seems safe could become deadly in a short time. "There's a whole host of dangers that come with these waves," he said.
On Oahu, a man believed to be in his 50s died Tuesday when he and two other fishermen were apparently swept out to sea by a large wave, the Honolulu Emergency Services Department reported.
In California, there have been no reports so far of coastal flooding as high tides and a swell from a Pacific storm produced big surf along the central and Southern California coast.
Waves between 3 and 6 feet pounded areas where Wednesday morning high tides were about 7 feet, National Weather Service forecaster Scott Sukop said.
The California surf was expected to begin subsiding by Thursday afternoon. The waves in Hawaii were expected to gradually decline throughout Wednesday, but another big swell was expected to build Thursday night and into Friday, Wroe said.
In California, a coastal flood advisory was in effect through 2 p.m. Friday from Santa Barbara County beaches south through San Diego County. The weather service warned that low-lying areas could see minor flooding, especially during morning high tides.
A gale watch was in effect through Thursday night off the Channel Islands northwest of Los Angeles, with high wind gusts and 10- to 13-foot seas at times.
Seal Beach, which is prone to shoreline flooding, continued the weeks-long process of building giant sand berms that protect beachfront property from winter storms.
The berms were going up several weeks early because of the potential for El Nino-spawned storms, not this week's event, said Joe Bailey, the city's marine safety chief.
"We're building it earlier, we're building it wider, we're building it longer, and maybe a just a touch taller" than previous years, he said.