Berkeley 'Free Speech Week' set to begin amid threats of Antifa protests, speaker uncertainty
The controversial Free Speech Week is set to kick off Sunday at the University of California, Berkeley amid concerns it will be marred by violent protests from groups like Antifa and doubts over how many of the scheduled speakers will actually show up.
The four-day long event, organized by a student group called Berkeley Patriot in conjunction with right-wing provocateur Milo Yiannopoulos' MILO Inc., has become a major concern for officials at UC-Berkeley worried about seeing violent counter-protests like the ones that have plagued the school this year during speeches by a number of controversial conservative and alt-right speakers.
"We are operating under the assumption that all the speakers will be there and that the event will continue as planned," Dan Mogulof, a spokesperson at UC-Berkeley, told Fox News. "We'd rather spend the money and have it not pan out than have the opposite and not have the reinforcements to keep everybody safe."
Mogulof – citing security reasons – would not say how large the police presence would be, but did reveal that besides the campus police, the university is bringing in law enforcement from the other nine UC campuses with special training in managing protests and is also coordinating with local and state police departments ahead of the events.
"We're willing to go all out to make sure that this all works smoothly," he added.
One of the reasons for the massive security effort, which is expected to dwarf the $600,000 spent ahead of last week's speaking engagement by conservative pundit Ben Shapiro, is that Berkeley has been the scene of a number of violent protests targeting conservative speakers.
In February, black-clad Antifa protesters vandalized university buildings and started fires to prevent Yiannopoulos from giving a speech on campus. The violence forced the cancellation of his speech. In April, conservative author Ann Coulter cancelled a speech at the school after the Young America's Foundation pulled its support for the event amid threats of violence.
Then in August, a group of around 100 hooded members of Antifa stormed what had been a largely peaceful Berkeley rally for free speech and attacked at least five people, including the leader of a politically conservative group that had canceled an event a day earlier in San Francisco to avoid potential violence.
"[UC-Berkeley] created this environment themselves, they nurtured this type of environment with Antifa," Yiannopoulos told Fox News. "They need to have more aggressive policing – use pepper spray, implement a no-mask policy – but instead the police have just stood down and done nothing."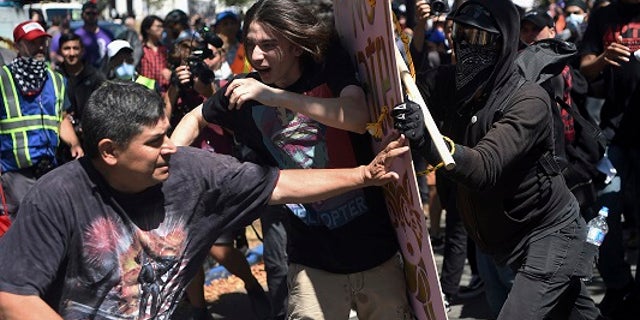 While Shapiro's speech last week went off relatively peacefully -- Berkeley police did, however, arrest nine protestors with three of those being on weapons-related charges – the high profile nature of Free Speech Week and controversies surrounding some of the planned speakers has upped the ante for security. Along with the always contentious Yiannopoulos, Coulter, Breitbart editor-in-chief Alex Marlow and former White House chief strategist Steve Bannon are scheduled to speak at the event.
A Twitter account linked to Berkeley Antifa announced two marches against white supremacy to coincide with "Free Speech Week" in Berkeley, one on Saturday and another on Monday.
Another major question surrounding Free Speech Week is who actually will speak.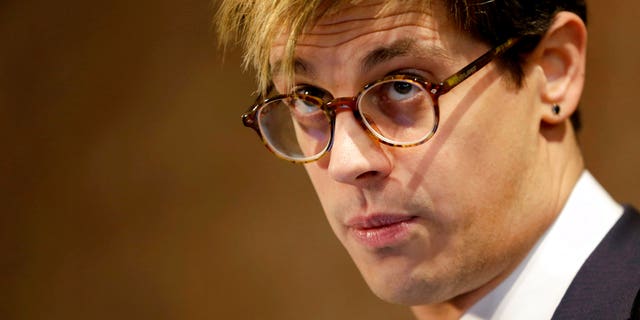 The website for Free Speech Week lists 15 speakers who will take the stage outside Berkeley's Sproul Hall over the length of the event, but university officials say that only four of those people have actually confirmed that they will be speaking.