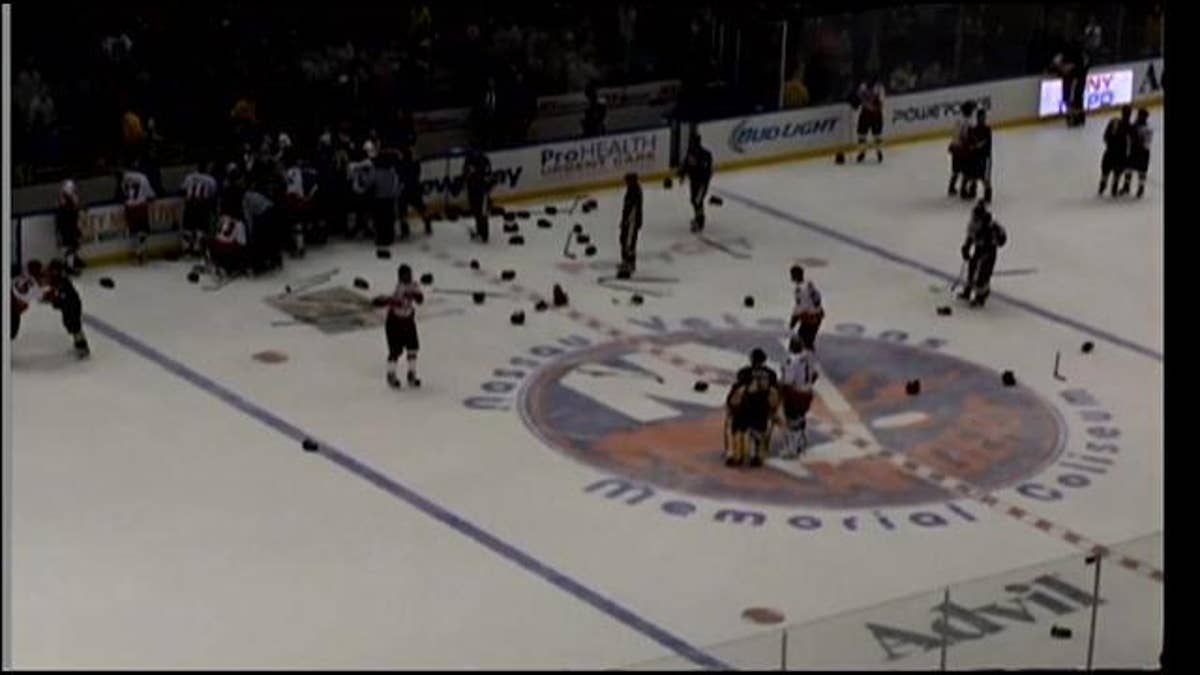 A bench-clearing brawl broke out during an annual charity hockey game between teams from the New York Police Department and Fire Department of New York on Sunday at the Nassau Coliseum on Long Island.
MyFoxNY.com reported that the incident began during the second period, as game officials tried to break up a fight. However, within minutes, the benches cleared and matters escalated into an all-out brawl.
The game was delayed for 25 minutes as gloves, sticks and other equipment were picked up off the ice. Several players were ejected from the game. Despite numerous black eyes and bruises, no players appeared to be seriously injured.
When the brawl broke out, the score was tied, 3-3. The NYPD team went on to win the game, 8-5 for their first victory over the FDNY in six years.
Proceeds from the game went to various causes, including the New York Police and Fire Widows' and Children's Benefit Fund.
According to Newsday, officials from both departments declined to comment.
Click for more from MyFoxNY.com