An airplane pilot says that airlines should be more strict in disciplining passengers who display disruptive behavior in the sky.
Morgan Gist MacDonald, a private pilot and co-founder of Firefly Aviation told Fox News Digital she feels that flight attendants and crew are "more tolerant" than people think when it comes to disruptive passengers.
"We've certainly left Cancun, for instance, and people have been drunk on the plane. But somehow, the flight attendants ignore them," MacDonald said. "I've seen some bad behavior. People speaking disrespectfully to flight attendants and they, for the most part, ignore it. So I think they could actually be more strict in some sense."
She said that flight attendants need to remind passengers they are there for "safety" and not to be a "server."
A recent report from the International Air Transport Association (IATA) states that unruly passenger incidents on airplanes are rising, increasing by 47% globally in 2022 over 2021.
MAYHEM IN THE SKY: CHAOS ERUPTING AT 30,000 FEET COMMONPLACE AS FMR AIR MARSHAL REVEALS CAUSE FUELING IT ALL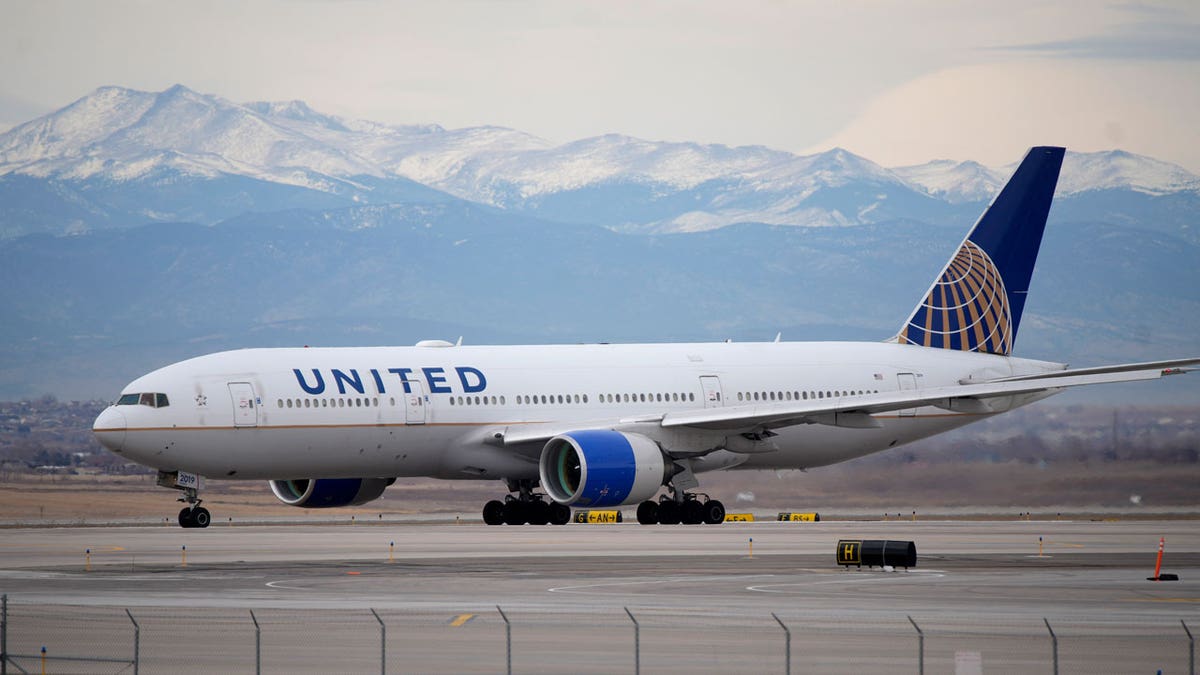 In the U.S. alone, 250 unruly passenger cases have been referred to the FBI for possible prosecution.
Here are four instances where passengers have been banned from flying:
1. Physically assaulting flight attendants
In severe cases, not following instructions from flight attendants can get a passenger banned from flying on that airline.
Vyvianna Quinonez, 28, pleaded guilty to federal charges after repeatedly striking a Southwest Airlines flight attendant after being told she needed to wear her face mask on May 23, 2021. The Southwest Airlines flight left from California's Sacramento International Airport, and was headed to San Diego International Airport.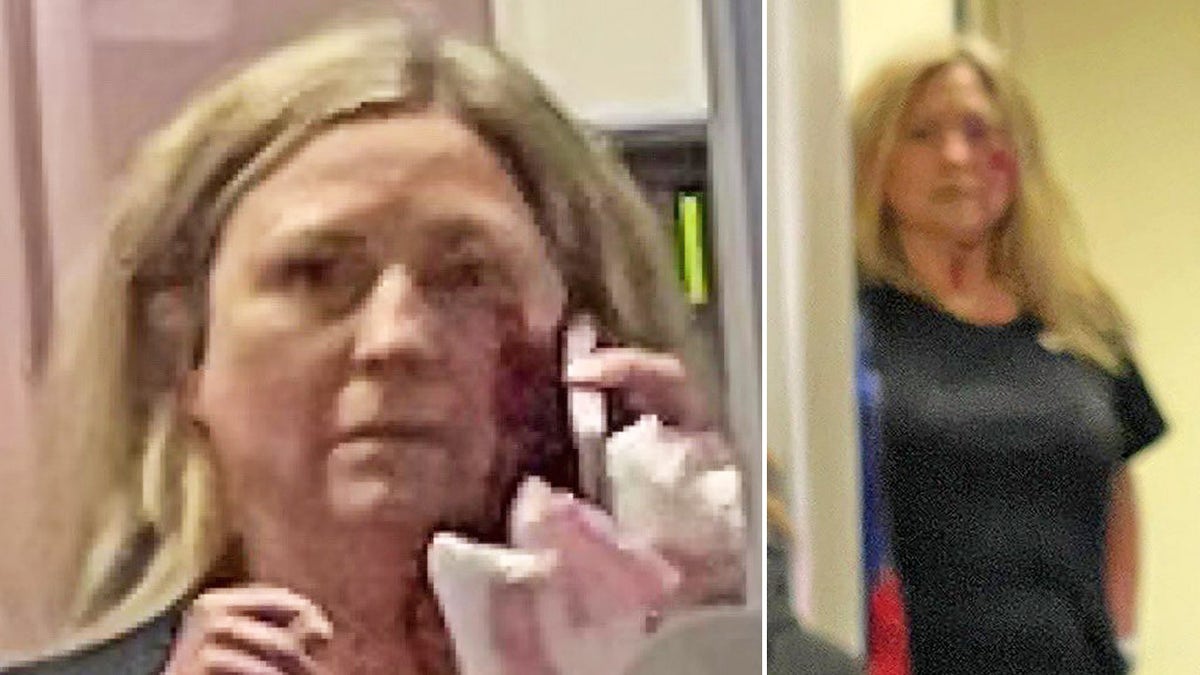 During the flight's final descent, court documents state the woman wasn't "wearing her seat belt, pulled her tray table down, and was not wearing her facemask properly."
She allegedly talked back to the flight attendant while shouting profanities before standing up and assaulting the flight attendant. The incident was caught on camera by other passengers, with one person jumping between Quinonez and the employee in order to stop the fight.
SOUTHWEST AIRLINES PASSENGER WHO REPEATEDLY STRUCK FLIGHT ATTENDANT TO SERVE UP TO 15 MONTHS IN PRISON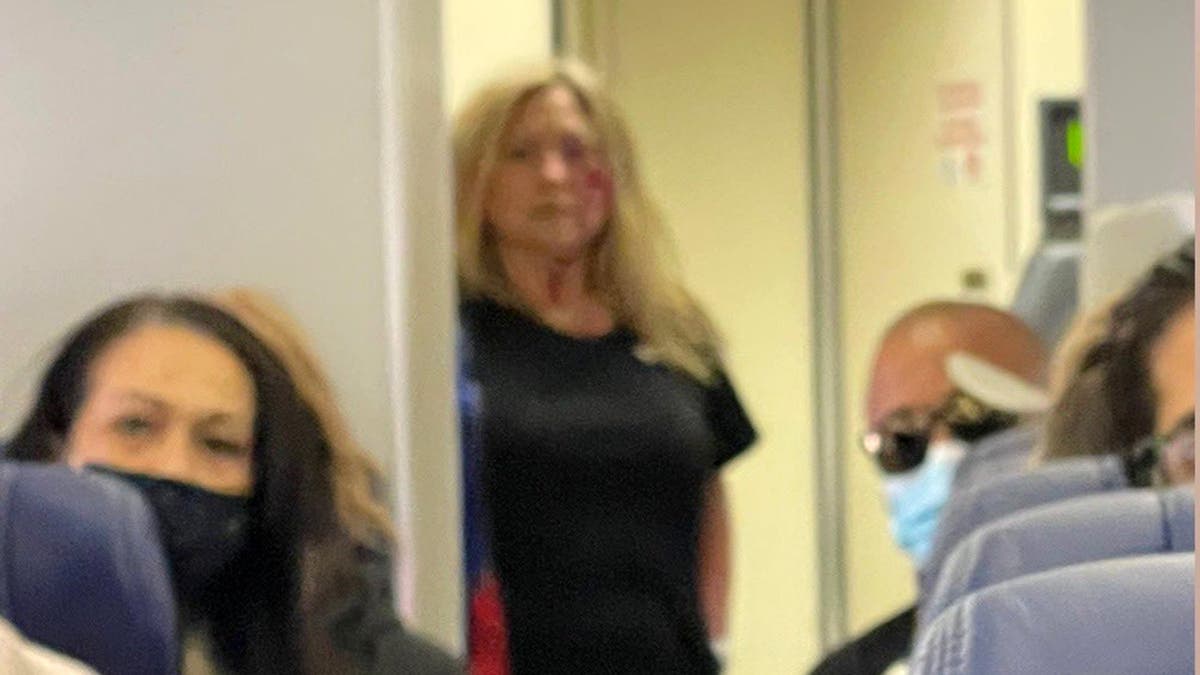 The flight attendant sustained chipped teeth, a bruised and swollen eye, a cut under her eye, and a bruise on her right forearm.
Quinonez was ordered to spend up to 15 months in federal prison, pay a $7,500 fine, and is banned from flying any commercial airline.
2. Not following instructions from flight attendants 
On Dec. 15, 2021, a United Airlines passenger was kicked off a plane and subsequently banned from flying with the airline because he wore women's underwear as a COVID-19 face mask, pending a review by the airline's Passenger Incident Review Committee (PIRC).
Adam Jenne told FOX Business he wanted to make a point of the silliness of people being forced to wear masks on planes during the coronavirus pandemic.
He said that after the incident, he got an email from United saying he was banned from all flights until his case was reviewed by PIRC.
FLORIDA MAN KICKED OFF UNITED AIRLINES FLIGHT FOR WEARING WOMEN'S UNDERWEAR AS COVID-19 MASK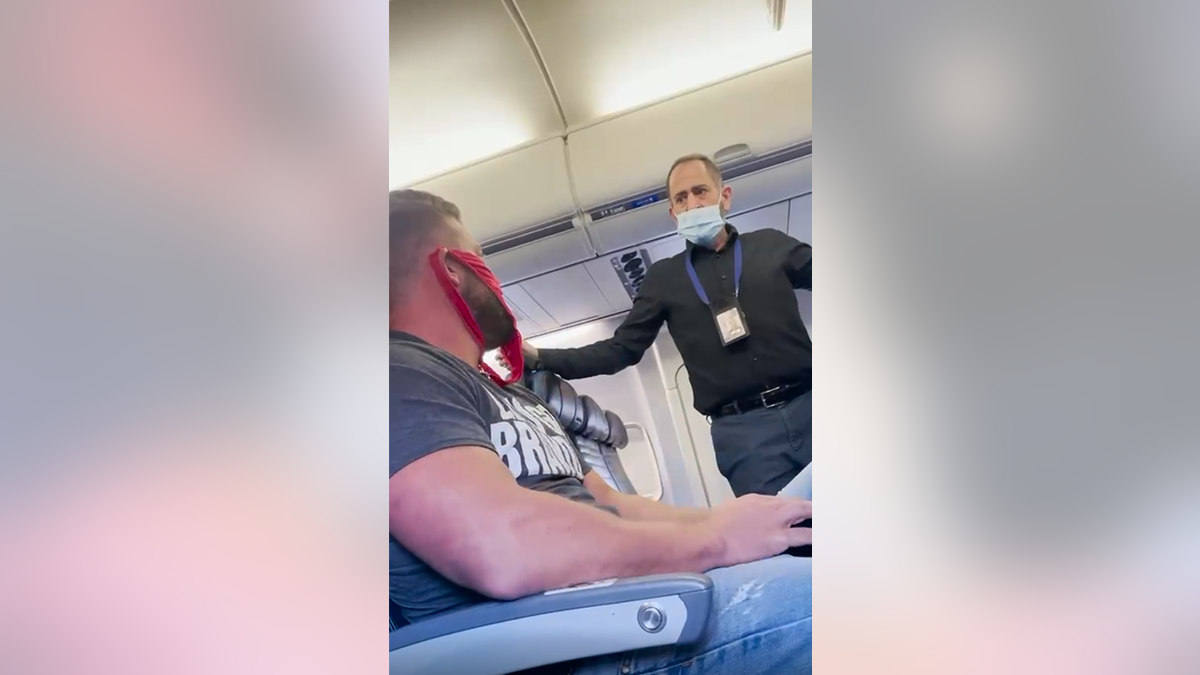 Jenne said Delta Air Lines kicked him off a previous flight for wearing women's underwear as a COVID-19 face mask.
"The flight attendants are tired. They're tired of the bizarre confrontation that they have with people who are threatening and demeaning. They're worn out over this stuff," Jenne said. "But everybody that I encounter – almost 100% – finds the entire thing hysterical."
At the time, United Airlines said in a statement that travelers who refuse to follow mask rules may lose travel privileges.
3. Attempting to open the emergency exit door
This year, a United Airlines passenger on a flight from San Francisco International Airport to Houston International Airport allegedly assaulted a flight attendant and tried to jump out of the emergency exit prior to takeoff.
Cody Benjamin Lovins, 47, became upset with a flight attendant on the plane and began allegedly punching her several times on the May 1 flight.
Passenger Naya Jimenez was on vacation with her family heading home and noticed Lovins' wife was in Jimenez's assigned seat.
Jimnez said she showed the woman her boarding pass, asking if she could move, but Lovins' wife refused.
PASSENGER ON UNITED AIRLINES FLIGHT TO TEXAS ALLEGEDLY PUNCHES FLIGHT ATTENDANTS, ATTEMPTS TO JUMP FROM PLANE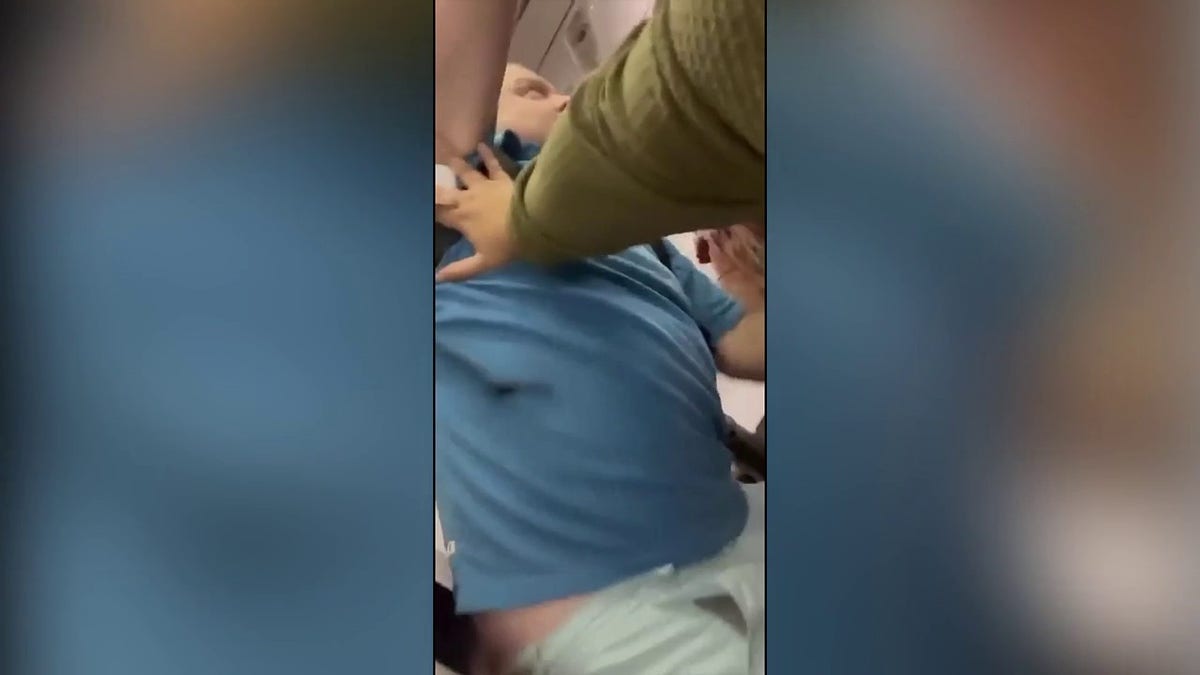 "I'm not really a confrontational person, so I sat at a seat that I found nearby and just kind of waited things out because I didn't want to block anybody else from sitting in their seat," Jimenez told KTRK.
When a flight attendant came over and attempted to tell Lovins' wife to sit in her assigned seat, her husband's anger continued to grow.
"Although you can tell at that point his speech was a little bit slurred, he explained that they had a flight delayed and eventually missed their flight and between the waiting time from their previous flight to the flight that we were on, he upgraded both of their seats," Jimenez said.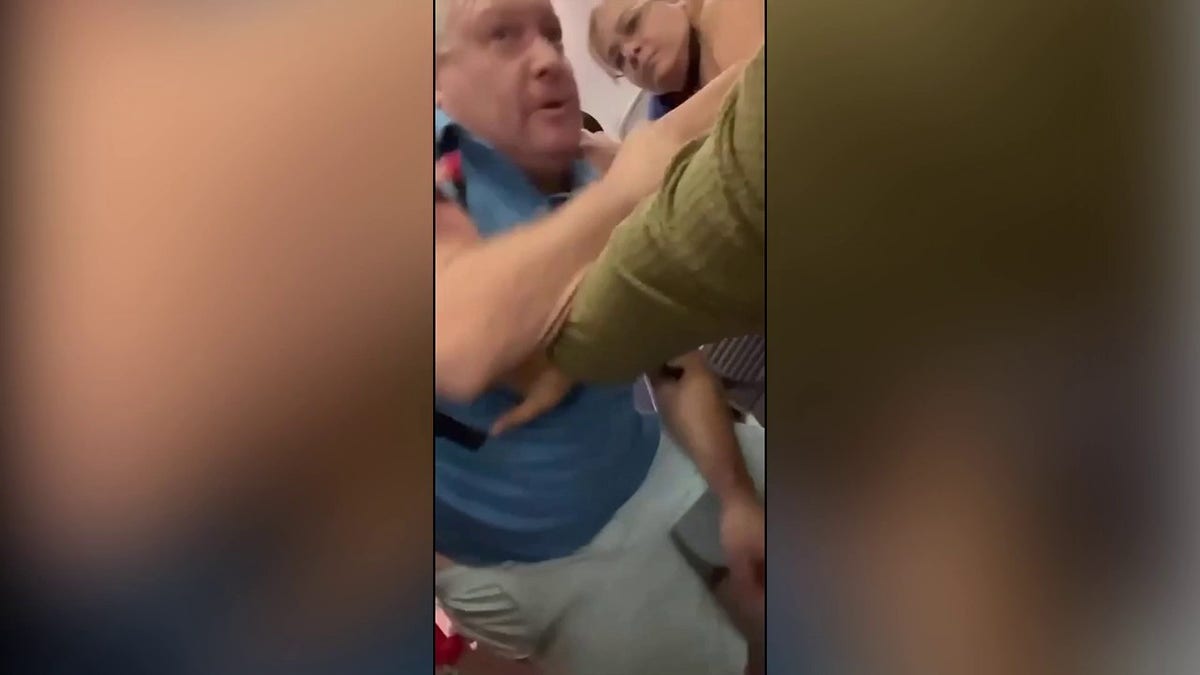 Lovins then began allegedly punching the flight attendant and then attempted to open the emergency exit door.
"After he paused for a minute, he ran toward where the pilot was, where the emergency exit doors are, and attempted to open it," Jimenez told KTKR. "He successfully opened the emergency exit and was about to jump down."
"The flight attendants just kicked in, and everybody pulled him back to safety," she continued.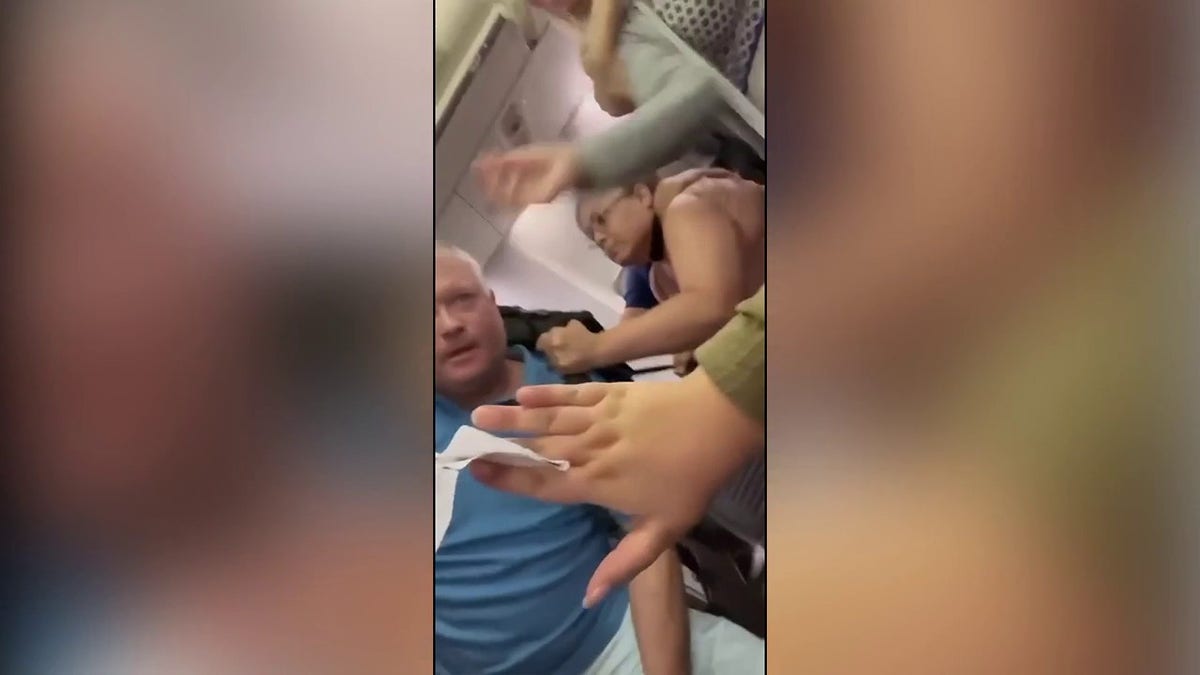 Lovins was arrested by the San Francisco Police Department and charged with battery. A statement from United Airlines at the time said the behavior was "unacceptable," adding that the passenger was banned from flying United Airlines.
4. 'Skiplagging'
Airlines may take serious action up to banning passengers from flying with their company for using a cost-saving hack known as "skiplagging," where a customer buys a ticket and doesn't complete the entire route.
That's what happened to a North Carolina teenager who was stopped at a Florida airport by American Airlines before even boarding the plane.
Hunter Parsons, the father of the 17-year-old, told Insider that his son was detained and "interrogated" at a Florida airport for allegedly using the travel hack in early July.
Parsons said that his teenage son's "ticket was canceled, and he was banned from AA for three years but never actually did anything wrong. He never even got his boarding pass."
AMERICAN AIRLINES BANS NORTH CAROLINA TEEN WHO TRIED POPULAR TRAVEL HACK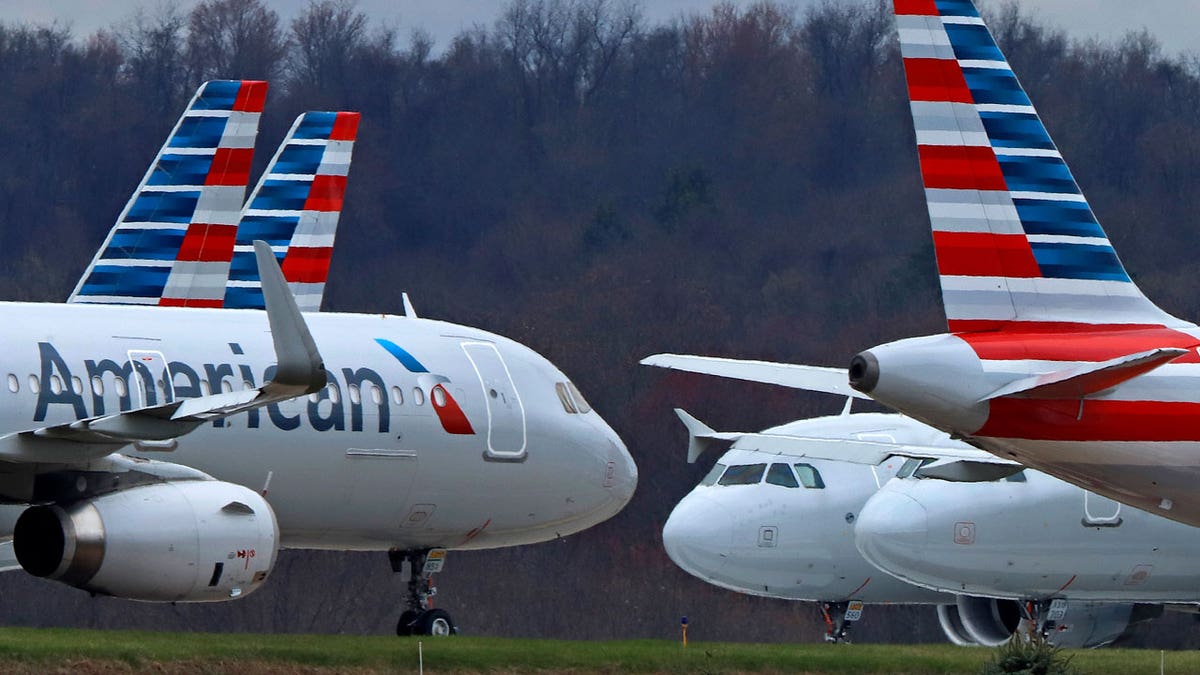 His son bought a ticket from Gainesville, Florida, to New York City, but was stopped by a gate agent at the Florida airport before boarding because he had a North Carolina license, and the flight included a layover in Charlotte, North Carolina.
The revoked ticket cost $150, forcing the family to buy a $400 direct flight to Charlotte, North Carolina, according to Parsons.
CLICK HERE TO GET THE FOX NEWS APP
The younger Parsons was banned from flying American Airlines for three years as a result of the incident.
Fox News Digital's Bradford Betz, Sarah Rumpf-Whitten and Breck Dumas contributed to this report.