Autopsies Released for Victims in Giffords Attack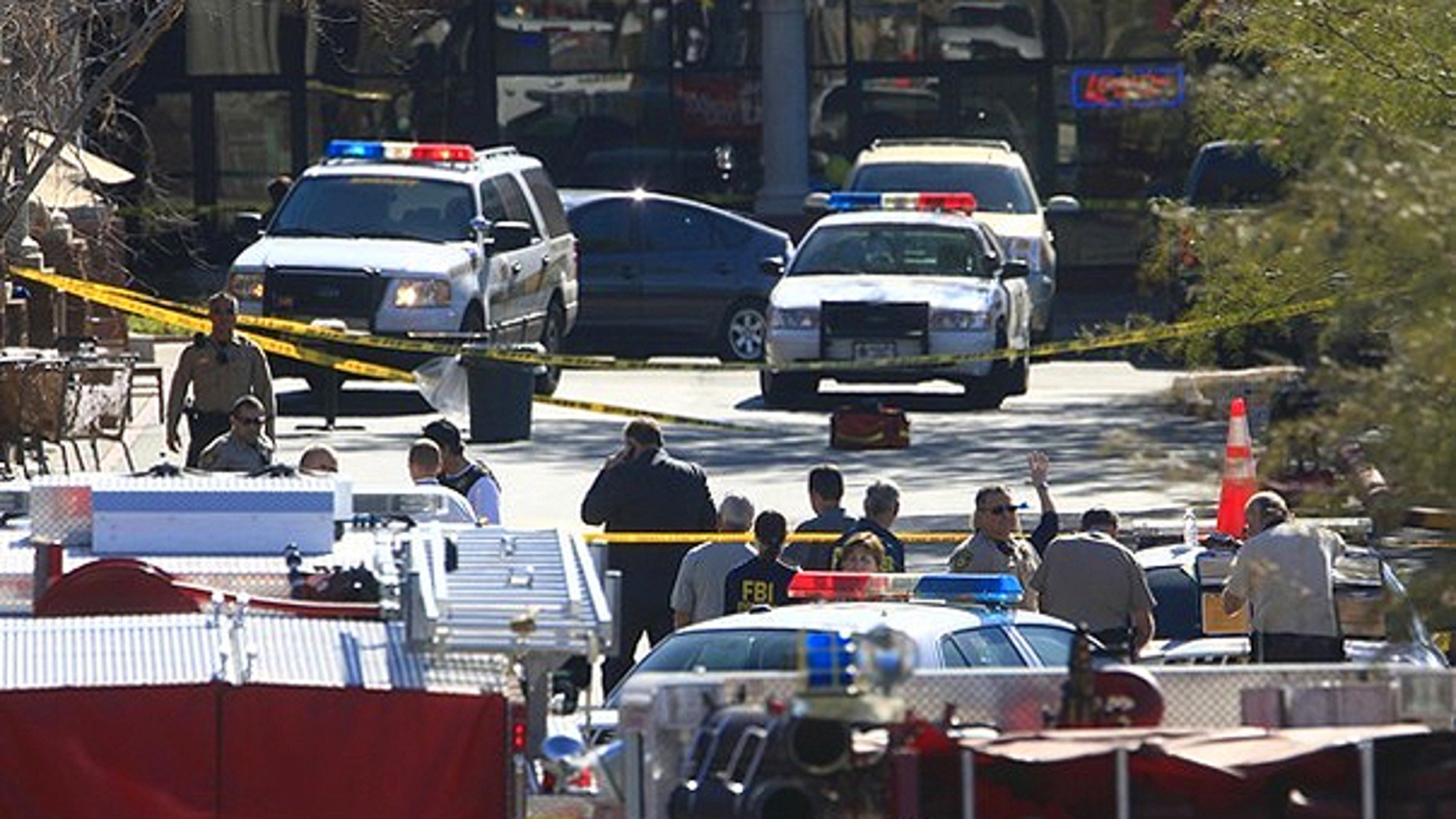 PHOENIX -- A medical examiner released autopsy reports Monday for the six people slain in the January shooting rampage that injured Rep. Gabrielle Giffords, detailing how a gunman killed three of them with gunshots to the head as he opened fire on a crowd at a political event.
The autopsy reports show that the six victims were hit with a total of nine bullets from the assailant's semiautomatic handgun.
Federal judge John Roll and Christina-Taylor Green, a 9-year-old girl born on Sept. 11, 2001, were shot once each, both in the torso. The shot that killed the girl struck her aorta and kidney.
Three other victims died from gunshot wounds to the head -- Dorwan Stoddard, Phyllis Schneck and Gabe Zimmerman. Zimmerman worked for Giffords and helped organized the event, and Schneck and Stoddard were constituents attending the meet-and-greet. Dorothy Morris, a retired homemaker and secretary, was shot twice in the torso.
The autopsy reports also list the clothing the victims were wearing and some of the belongings in their possession. Roll had a ring on his left ring finger and was wearing a black leather jacket that was hit by a bullet. Green was wearing blue-and-yellow earrings.
The reports were released by the Pima County Medical Examiner's office following a court dispute over whether the information should be made public. Prosecutors asked U.S. District Judge Larry Burns to bar the reports' release and argued that news stories about the autopsies could hurt the chances for a fair trial, but the judge rejected the request.
Jared Lee Loughner, 22, faces 49 federal charges in the Jan. 8 shooting that wounded 13 people. Giffords was also shot in the head, and she is recovering at a Houston hospital.
Loughner has pleaded not guilty to charges of trying to assassinate Giffords and two of her aides, and faces a court appearance on Wednesday on additional counts.