Austin serial bombing suspect killed in dramatic confrontation; ID'd as 23-year-old man
The serial bomber who terrorized Austin, Texas for three harrowing weeks was identified Wednesday morning -- just hours after he blew himself to bits with his own device as cops closed in.
Mark Anthony Conditt, 23, was named as the bomber, an ATF source told Fox News. A picture of Conditt in 2013 from his mother's Facebook page was authenticated by The Austin-American Statesman.
Conditt was killed near the motel he was traced to by authorities using surveillance footage from a Federal Express drop-off store and cell phone triangulation technology, according to The Austin American-Statesman.
He died after fleeing the motel in a car, with police hot on his tail. He drove into a ditch, sparking the fatal confrontation.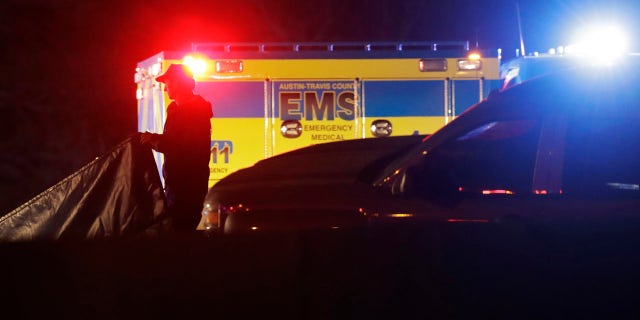 "We wanted this to come to a peaceful resolution tonight," said Austin Police Chief Brian Manley. "However, we were not afforded that opportunity when he started to drive away."
Conditt was home-schooled and went to Austin Community College, neighbors told the Austin American-Statesman.
"I know this is a cliché but I just can't imagine that," a neighbor who spoke to the newspaper on the condition of anonymity, and whose children grew up playing with Conditt.
Authorities have said Conditt was 24, but public records obtained by the Statesman indicate he was 23.
His mother, Danene Conditt, posted a picture of him in February 2013 to mark his completing a high school-level education.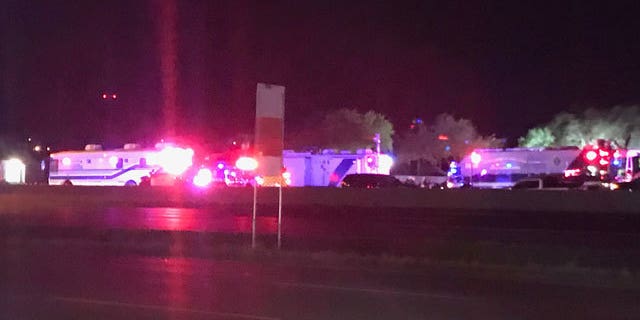 "I officially graduated Mark from High School on Friday. 1 down, 3 to go. He has 30 hrs of college credit too, but he's thinking of taking some time to figure out what he wants to do….maybe a mission trip. Thanks to everyone for your support over the years."
He and his father, Pat Conditt, purchased a Pflugerville property last year that is now valued at about $69,000, according to property records.
The neighbor said Mark Conditt had been living in that house, which he built with his father's help.
AUSTIN SERIAL BOMBER MAY HAVE OTHER DEVICES 'OUT THERE,' COPS UNCOVER 'TREASURE TROVE OF INFORMATION'
Conditt had worked at Crux Semiconductor in Austin as a "purchasing Agent/buyer/shipping and receiving," according to a profile on a job recruiting website and had previously worked as a computer repair technician, according to the Statesman.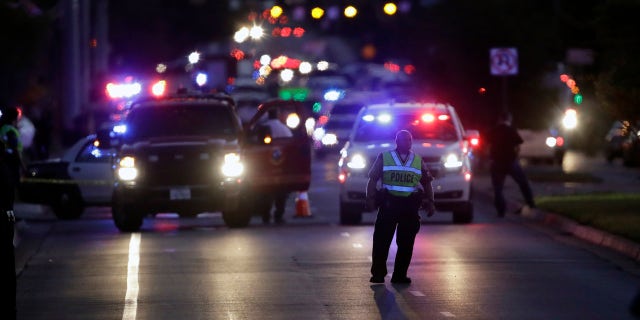 Police said Conditt detonated two package bombs as police closed in, firing at him. It was not immediately clear whether he died from the bombs or shots fired by police. One officer was knocked back by the blasts, but none were seriously hurt.
Manley said police had zeroed in on a "person of interest" over the last 24-36 hours, tracing him to the motel in Round Rock, where they spotted his vehicle. The suspect is believed to be from the Pflugerville area, located near the site of the showdown with cops in Round Rock, FOX7 reported.
"Late last night and early this morning, we felt very confident this was the suspect in bombings throughout Austin," Manley said.
As police took up positions around the motel and waited for tactical units to arrive, the suspect bolted, Manley said.
AUSTIN PACKAGE BOMB ATTACKS TIMELINE
Police followed the vehicle, and, when it went off the road, SWAT team officers moved in.
"The suspect is deceased with significant injuries," Manley said, adding that he has not yet been positively identified by the medical examiner.
Manley also warned more package bombs could be out there.
"We don't know where he has been in the past 24 hours," Manley said. "If you see something that looks suspicious, see something out of place, see something that gives you concern, call 911."
Texas Gov. Greg Abbott told "FOX & Friends" the suspect did not destroy his digital footprint, and that there is a "treasure trove of information that should shed light on who he is, what he did, and why he was doing it."
Abbott said Conditt, who is not ex-military, did not post things on social media beforehand that would be "red flags," and that he lived with two roommates in Pflugerville, located about 20 miles north of Austin.
"Those two roommates have been talking to law enforcement," Abbott said, adding they are not suspects at this time.
The Texas governor said authorities are now going to spend the next 24 hours trying to figure out if anyone else was working with Conditt, and if there are any other bombs out there.
President Trump reacted to the news early Wednesday morning, tweeting, "AUSTIN BOMBING SUSPECT IS DEAD. Great job by law enforcement and all concerned!"
Witnesses to the confrontation told FOX7 there was a bomb robot used by law enforcement, but they didn't hear any explosion.
"There was no smoke coming out of the cars," an unidentified witness told FOX7.
The incident appears to have brought to an end a terrifying sequence that began March 2, when Anthony Steven House, 39, was killed when a package he discovered on his porch in northeast Austin exploded.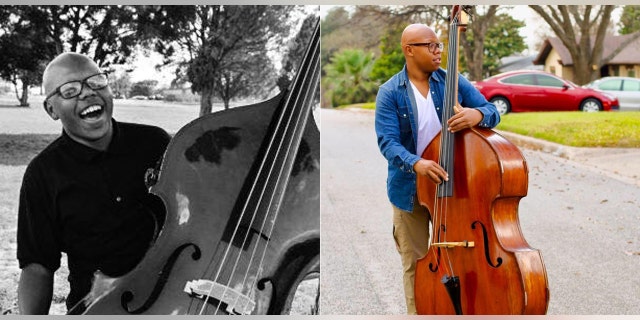 Ten days later, a second "porch bomb" exploded nearby, killing 17-year-old Draylen Mason and injuring his mother. A third bomb went off on March 12, injuring Esperanza Herrera, 75, and police quickly determined all three were connected.
As the Texas capital's residents sought answers, developments took a frightening turn March 18, when two men were injured by a bomb that was set off by a sophisticated "trip wire" made of fishing string. That bomb, along with the accelerated pattern of attacks, spurred fears authorities were hunting a highly trained maniac.
IS THE AUSTIN BOMBER SHOWING SHADES OF THE UNABOMBER?
Just after midnight on March 19, a packaged destined for Austin exploded at a FedEx delivery facility in Schertz, some 65 miles south of Austin. That package had been sent from Austin, and police were able to track it to the drop-off store where they obtained surveillance video.
Also Tuesday, the FBI said a suspicious package reported at a FedEx distribution center near the Austin airport "contained an explosive device." The two packages were sent from a mail delivery office in Sunset Valley, an Austin suburb south of downtown.
Fox News' Travis Fedschun, Jonathan Hunt, Maggie Kerkman and the Associated Press contributed to this report.